Hi everyone! I'm here today because I wanted to share my fave finds with you of 2017. I am a little late as it's almost February! I appreciate items that get lots of use and so I thought long and hard about it and rounded up my 5 go-to items that I wore or used SO much throughout the year. These are also items that my readers have liked as well. Thank you for loving these items as much as I do! Let's take a look at my top 5 best purchases of 2017…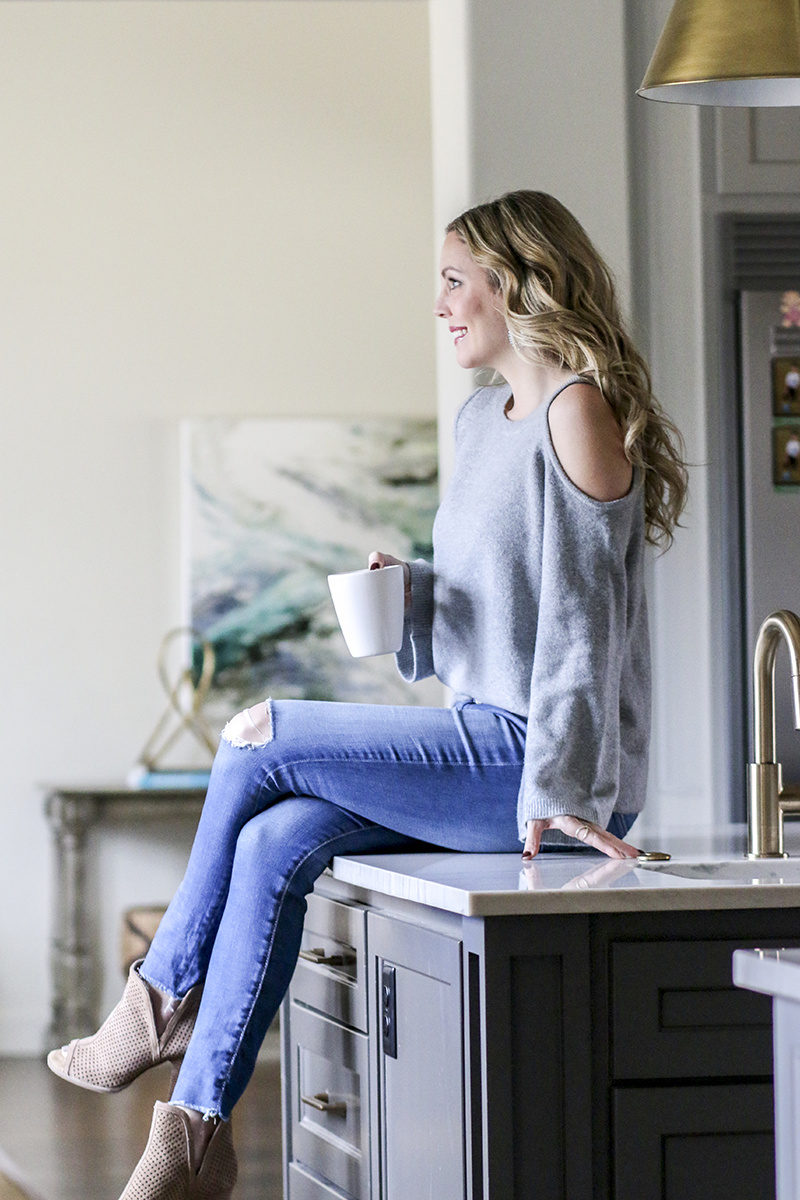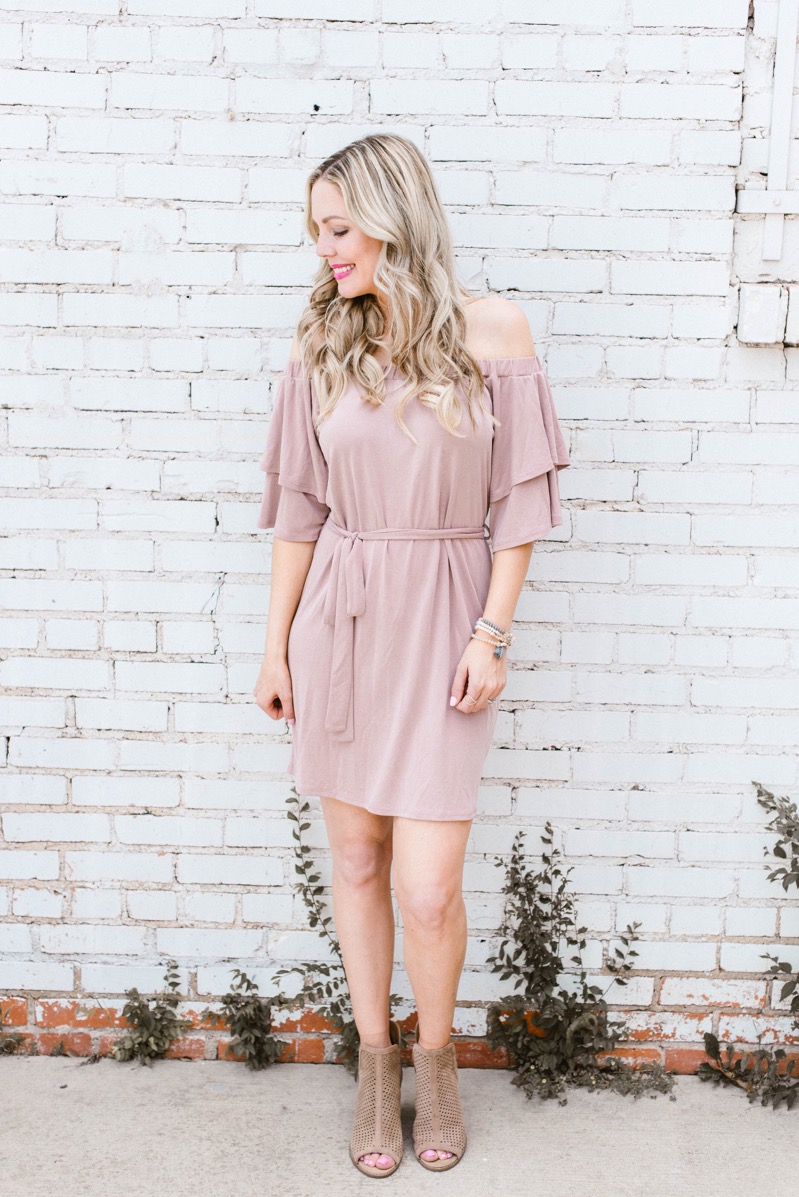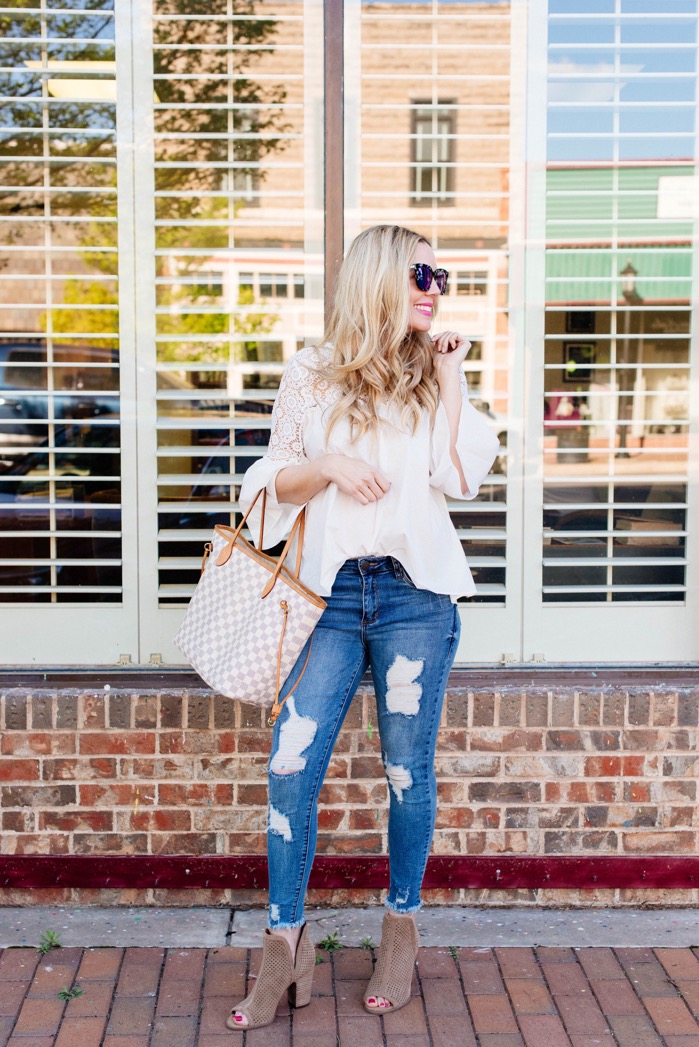 1. Peep-Toe Booties: I have worn the heck out of these shoes that are under $80! I love these shoes!! When I repeatedly grab the same pair of shoes over and over again, I know I have found a winner. Because let's be honest, comfort wins when you have little kids. Am I right, mama's? These heels allow me to look stylish when I am out with my husband or friends, but also if I want to look cute when I am out with the kids. Can't say enough good things about them. The block heel allows them to be very comfy yet on trend at the same time. The mesh split sides are a really cool touch as well. They also come in black and I am thinking I need those for spring and summer. A great purchase of 2017 without a doubt and the price is affordable too. They still look brand new. Fit true to size.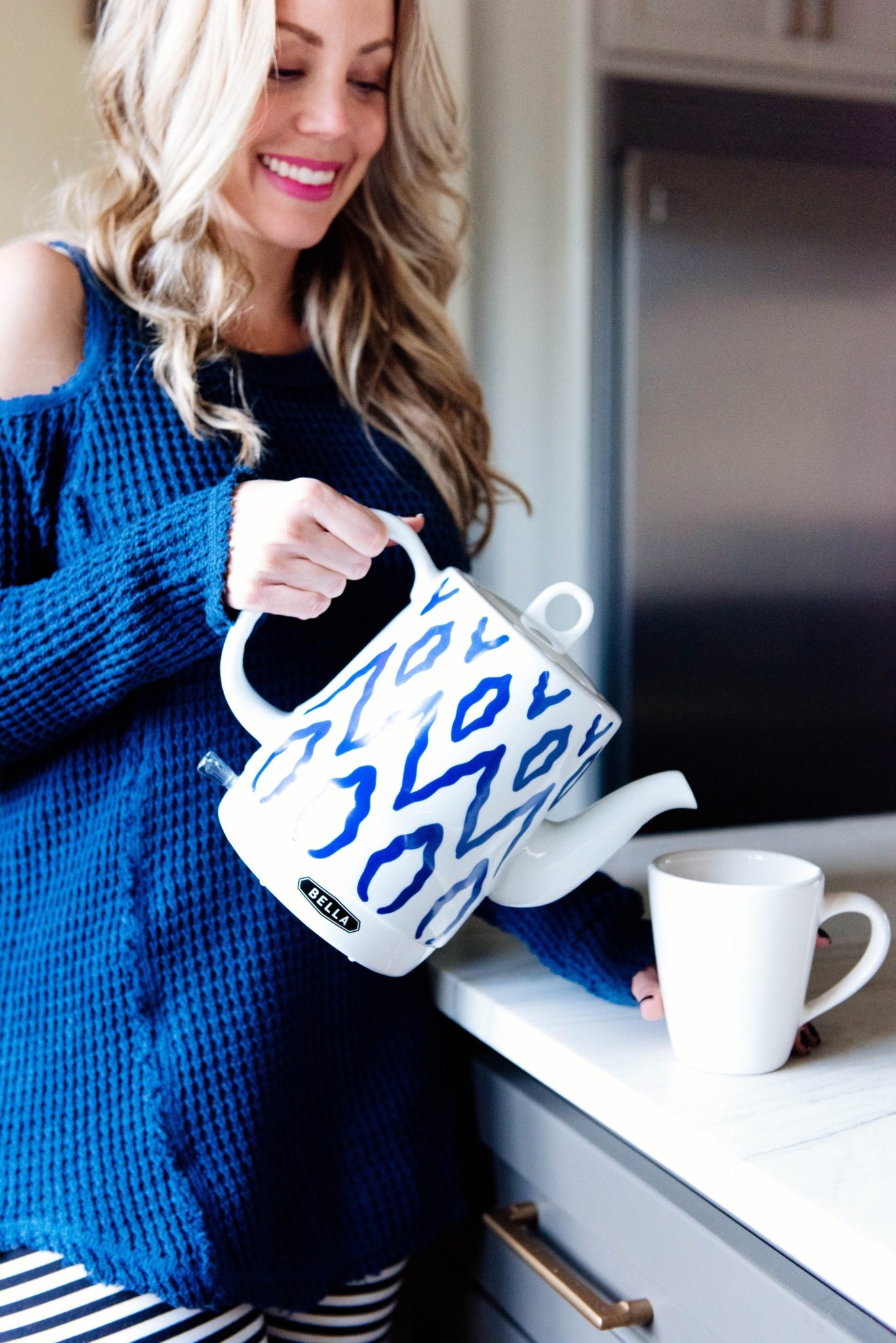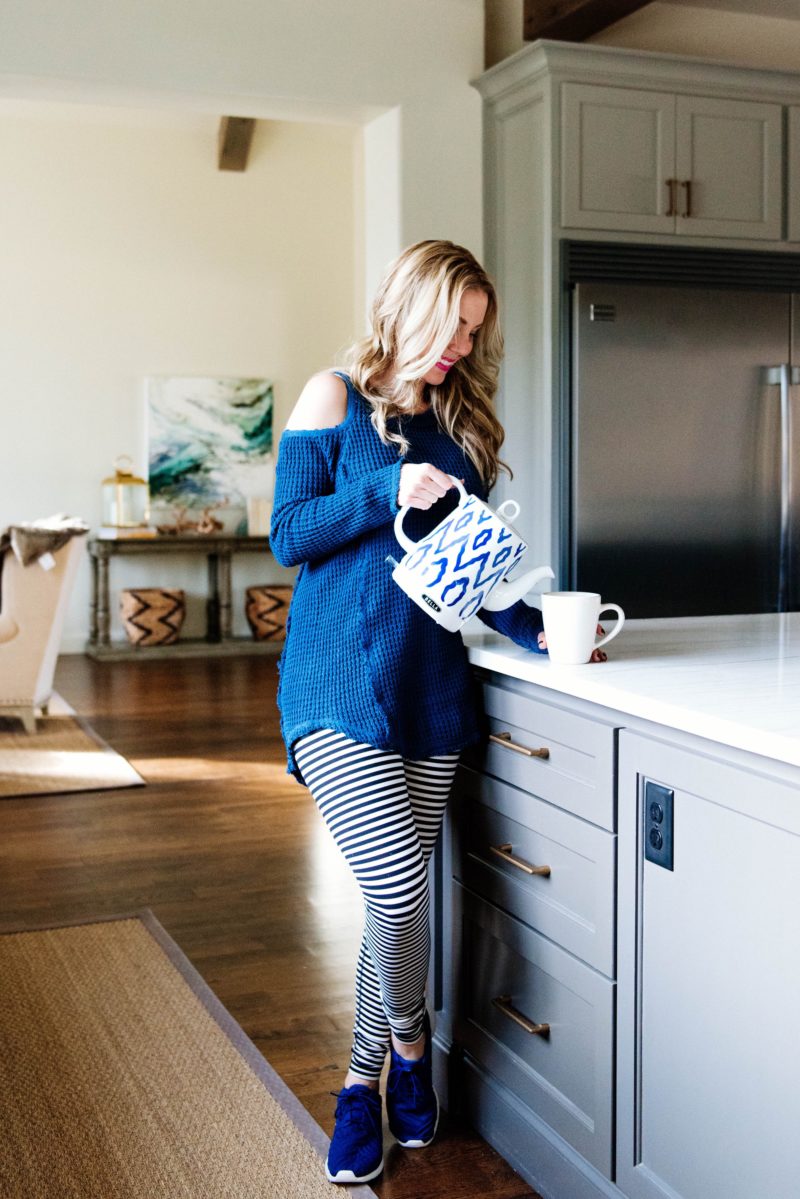 2. Ceramic Tea Kettle: Ok, this tea kettle is one of those items that comes into your life and takes you by surprise, and maybe makes you feel a little old because you enjoy it so much! Haha! Totally kidding, but this has been such a handy little find of 2017. I use it at night to for hot lemon water or to use for sugar-free hot cocoa. And of course, we do drink hot tea often, and this boils water in 2 minute. My friend told me she bought it after seeing me post it on Instagram @curlsandcashmere and uses the hot water for her pour over coffee every morning. This has also been a very popular items for all of you as well! I like that it's ceramic and has a cute pattern (it comes in a few options) so you won't mind if it's sitting out on your countertop. And the best part is it's under $40!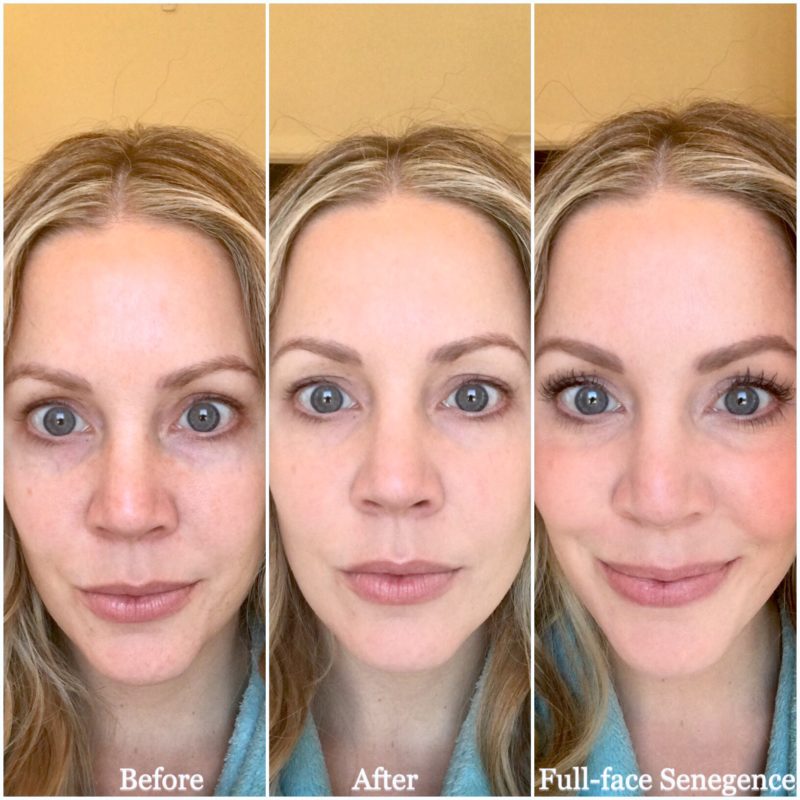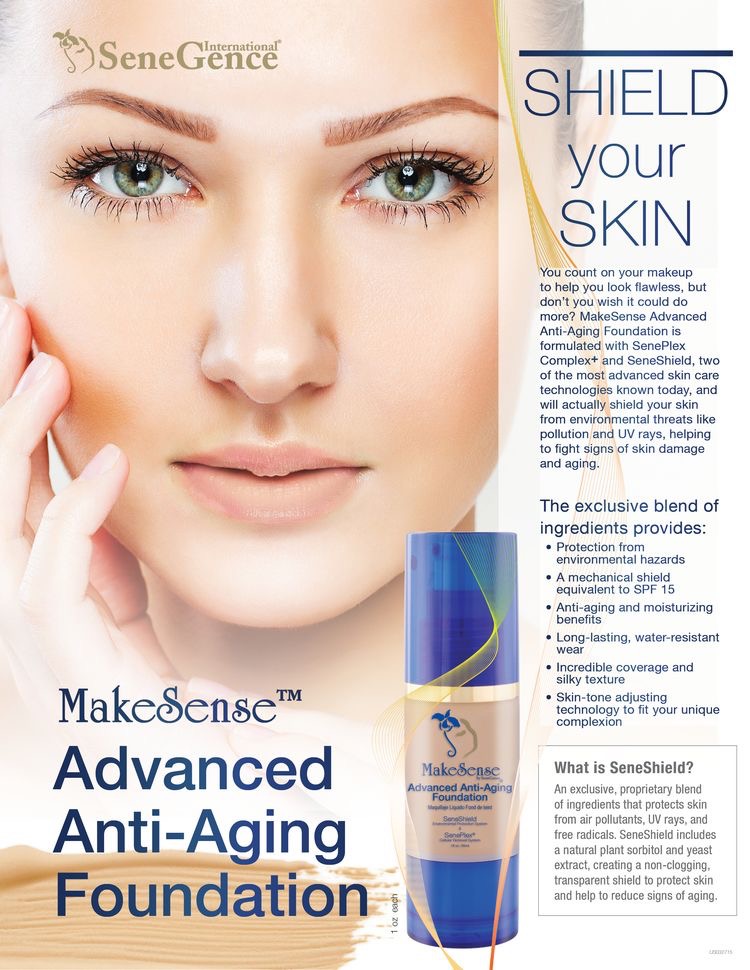 3. Sengence Foundation: Full disclosure…I am a distributor (#384977) of Senegence products and have sold many of you the holy grail product of Sengence, which is Lipsense (an all-day lip color that bonds to your lips for up to 18 hours) Thank you for your support, as always! I have never been much of a foundation girl because I always felt other brands looked cakey or like too much coverage when I am just running around during the day. So, when I kept hearing beauty bloggers on Youtube mention how amazing our foundation was, I had to try it. I have to admit I was shocked at how well it stays on. Think of it as Lipsense, but for your face. It has no oil and gives your skin an air-bushed look all while making my pores disappear. I absolutely fell in love with it. We also have an anti-aging version which has a bit more moisture. Both options have Seneplex in it, which is a patented cell turnover complex found in most Senegence products. It is also water resistant , which will be amazing in the summer when you are out in the heat and humidity. Several of my customers have reached out to me after using it and are SO impressed. One friend told me the very first day she wore it she got 2 compliments on her skin which she said never happens. That makes so happy and I totally agree that it makes me feel very confident! The product also has pigment matching technology in it, which goes up or down 3 shades to perfectly match your skin color. I wear creme beige. Please message me here on the blog or on Instagram @curlsandcashmere 0r at curlsandcashmereblog@gmail.com and we can place an order for you. Senegence offers a 100% guarantee on their products.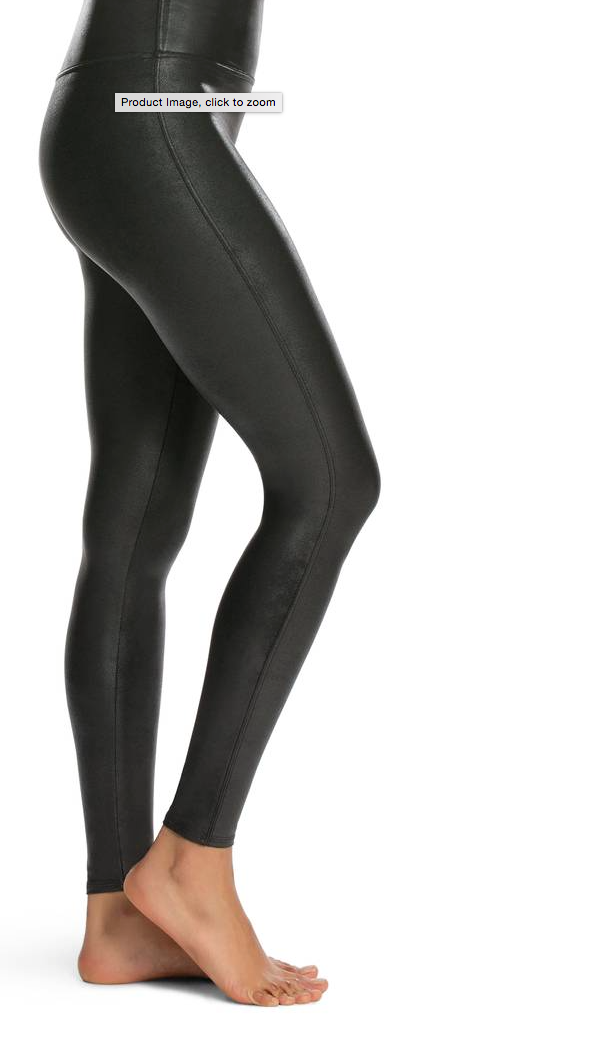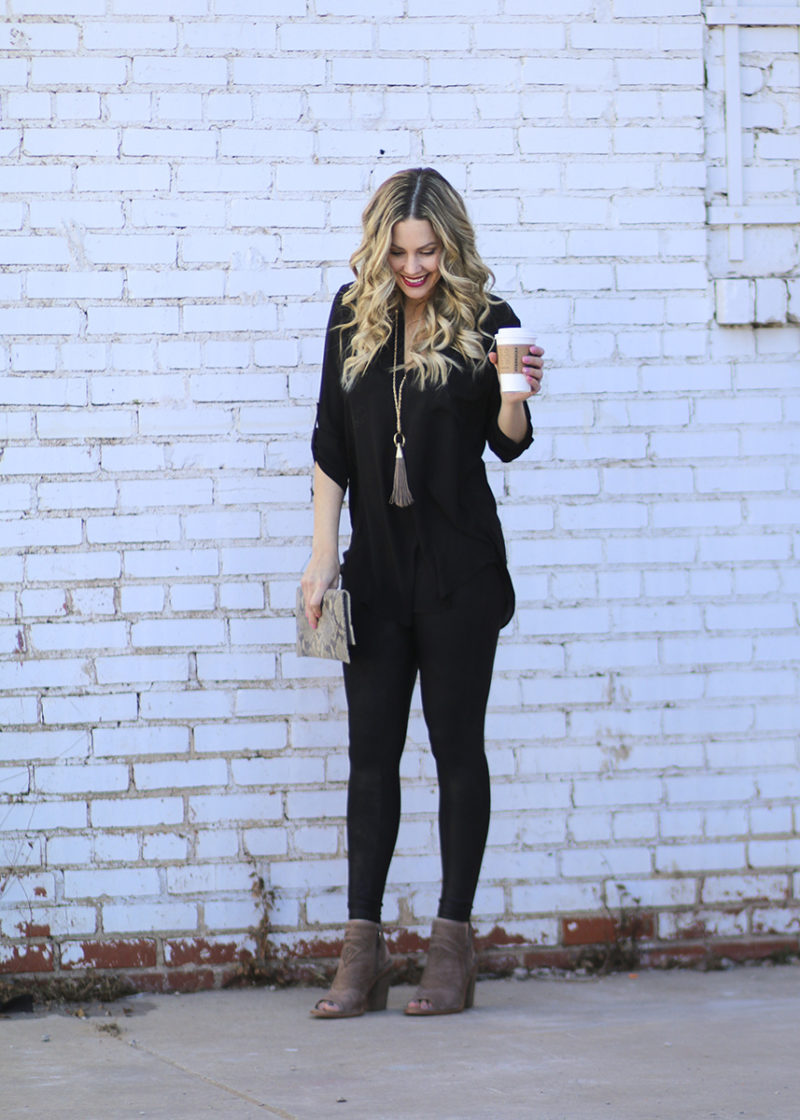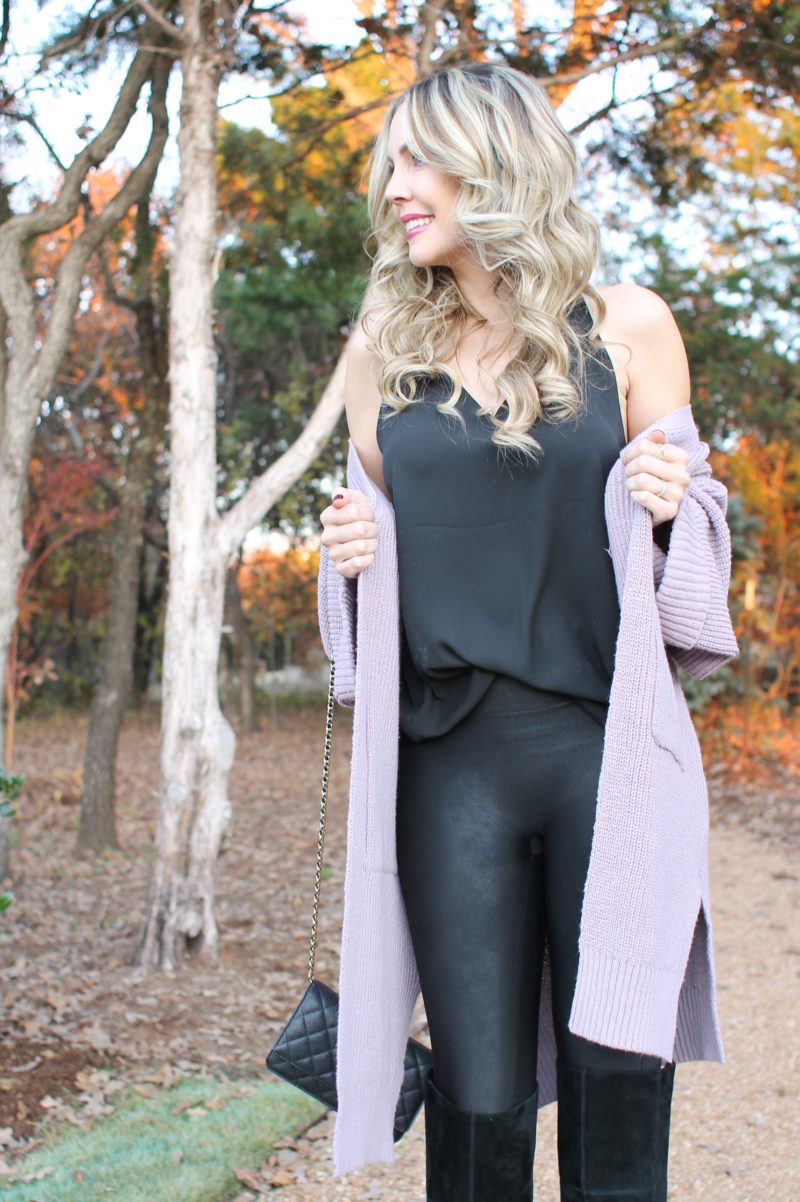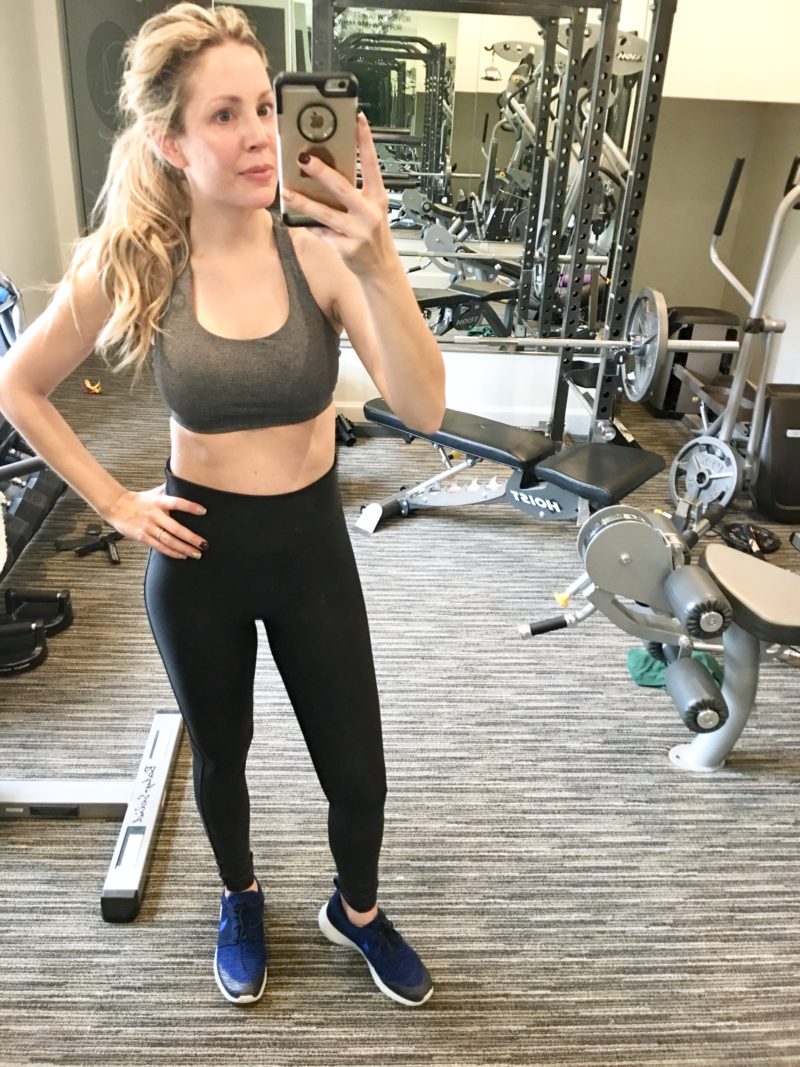 4. Faux Leather Leggings:  These faux leather leggings have been a great find of 2017. I was hesitant to buy them, because I was thinking does a mom of 3 really need leather type leggings? Can I really pull these off when I am at Target with my kids? After hearing SO many positive things about these leggings from other bloggers, I went for it and have never looked back. The beauty of these leggings is that they are Spanx brand, so you instantly feel 10 lbs slimmer in them with the high waist and compression factor that is the driving force behind Spanx popularity. I also like that they are not too leather looking, so they can be dressed up or down. I wear them during day and nighttime too. Daytime with cute sneakers and a sweatshirt or comfy tunic and at night with a dressy tunic like this and boots or etc. I even see women at my church wearing these with chunky long sweaters and tall boots. They are a little pricey, but well worth it for how much I have worn them. I have not found a less expensive knock off for these that don't look super cheap and thin, so that is why I have not recommended anything but the real thing! For size reference, I wear size medium.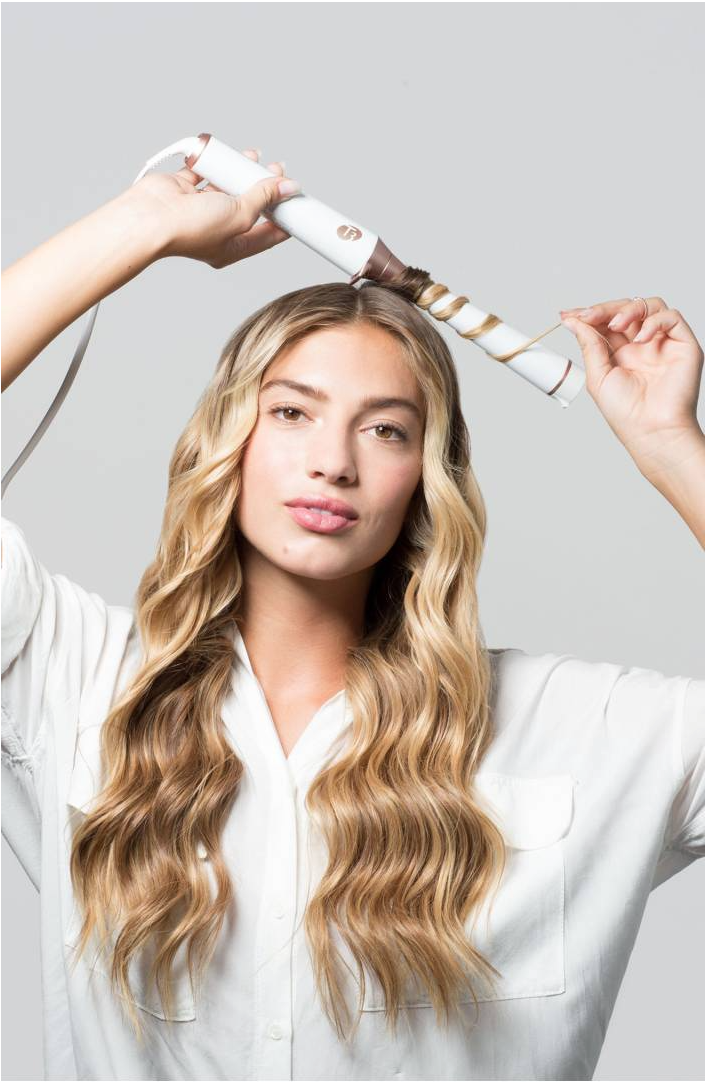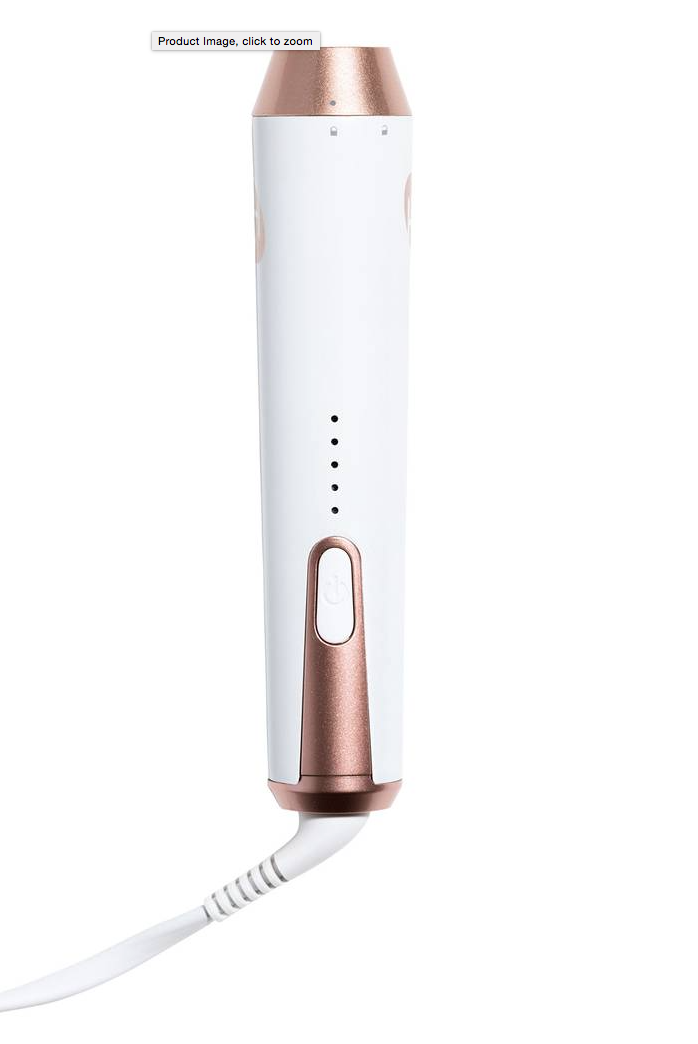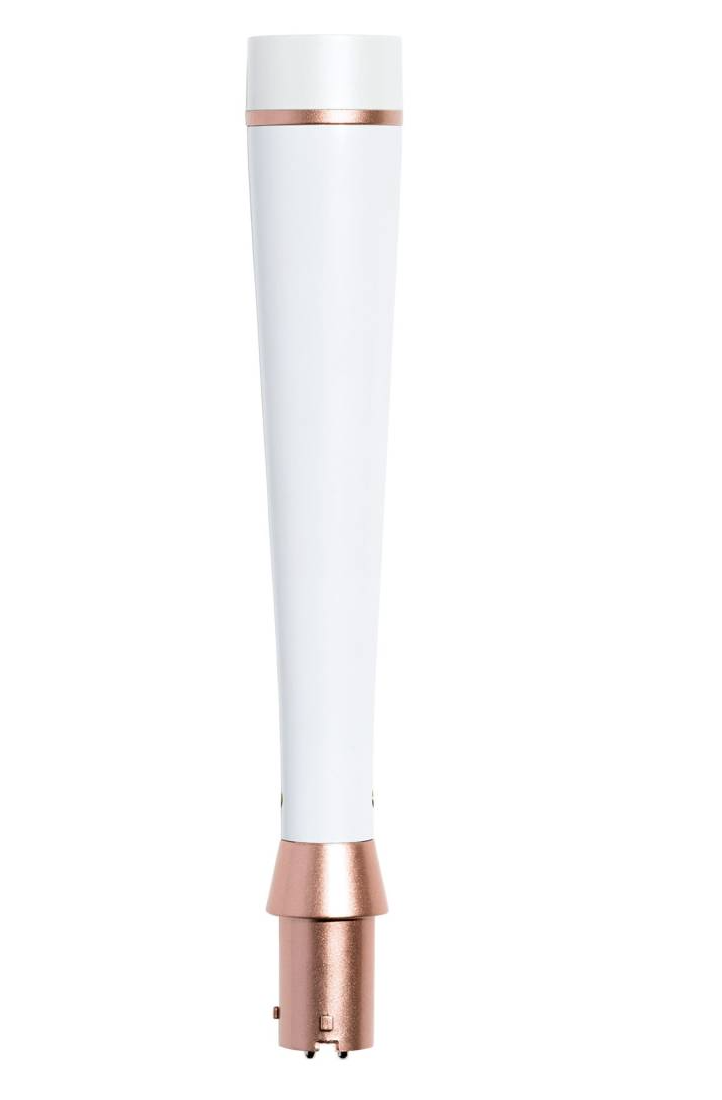 5. T3 Micro curling wand: Whoa! Talk about curls that literally last for days even after working out or using my sauna. I was gifted a  T3Micro convertible barrel set to use and try out for myself. This system has a convertible base…look in the above image and you can see just the base and the wand separately , meaning you can attach different T3 wands or barrels to the base depending on what type of curls you want. GENIUS! Before I tried it, I thought, I am sure this is pretty much the same as my 1″ Nume wand that I have used for a long time and have been happy with. I was WRONG…the ceramic tourmaline and heat technology that make up the T3 barrels is a recipe for better, longer lasting curls. I am hooked and have made the switch. I have mainly been using the Cascading Waves barrel to give me long waves/curls that last forever. Lately on my Instgram posts, I have gotten so many questions about my hair and the curls. All of these questions have been after I used the T3 wand to curl my hair. I love that it lasts for days because everyone knows I don't wash my hair that often (maybe 1-2 times per week). Also, I alternate between this dry shampoo and this one that help me extend my blow outs and curls. I have used the T3 blowdryer for the past year or more and love how quickly it dries my hair. I promise a curling tutorial and blog post is coming soon!

I hope my top 5 best purchases of 2017 might inspire you to try them out for yourself! I would love to know if any of you already use any of the above mentioned items and if so, what do you think? Thanks for reading and have a great week!
In case you missed my recent posts, here they are.
3 Sweater Styles Every Woman needs in her Closet        6 Tips on How to Decorate after the Holidays