Hi all!  You know I am a sucker for a good cozy sweater. With the weather being below freezing lately in OKC, I have been wearing my fave sweaters on repeat. Wearing the same old bulky sweater style can get boring and leave you wondering what else to wear when its cold out. I feel there are 3 must-have sweater styles for women that should be a staple in everyone's closet and wardrobe. These 3 sweater trends aren't going anywhere and will be back next year without a doubt. These sweater styles for women help to take the boring old sweater and elevate into something more stylish. And the BEST NEWS…all the styles I am wearing are on MAJOR SALE…40-60% off! Let's get started…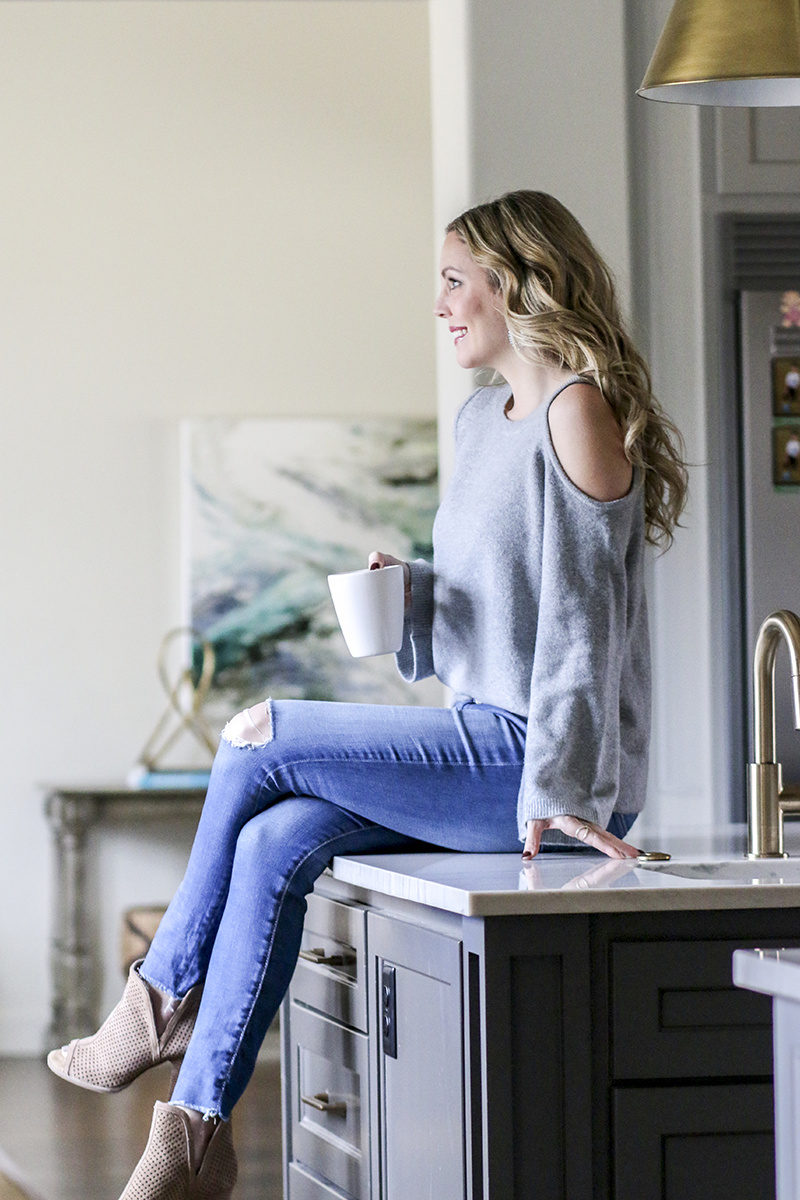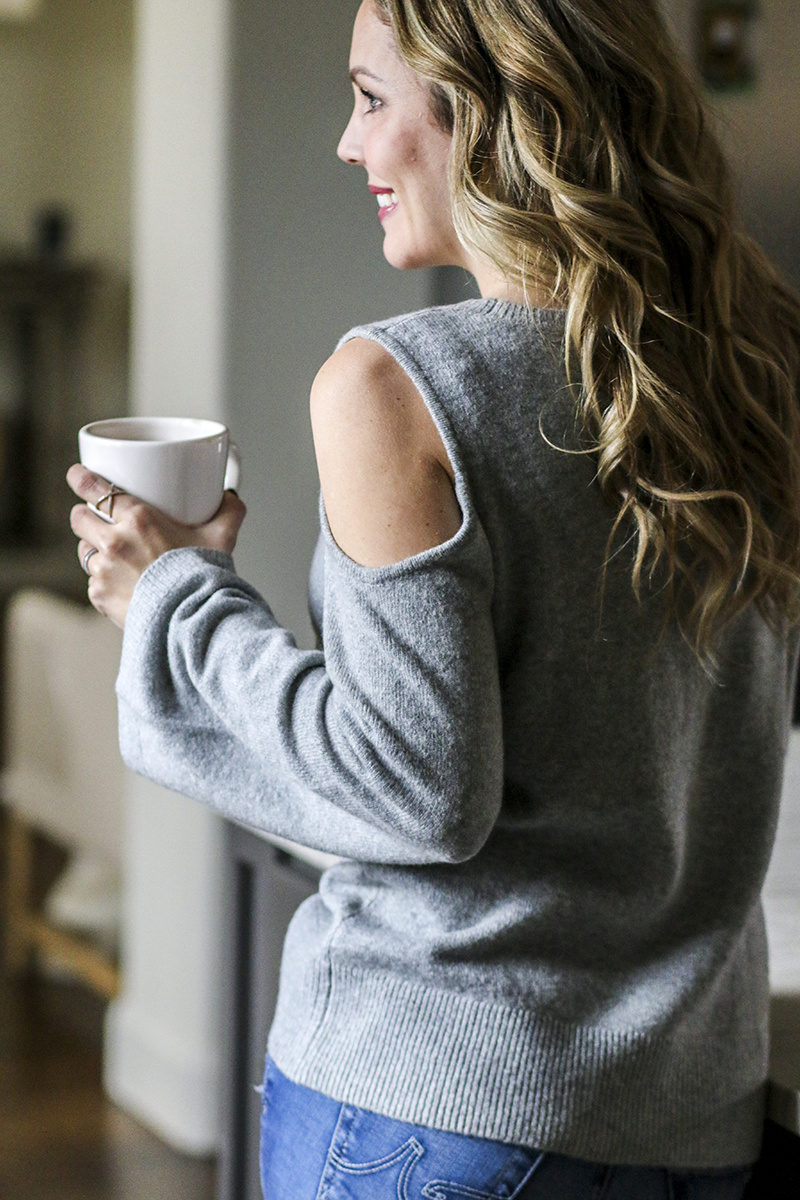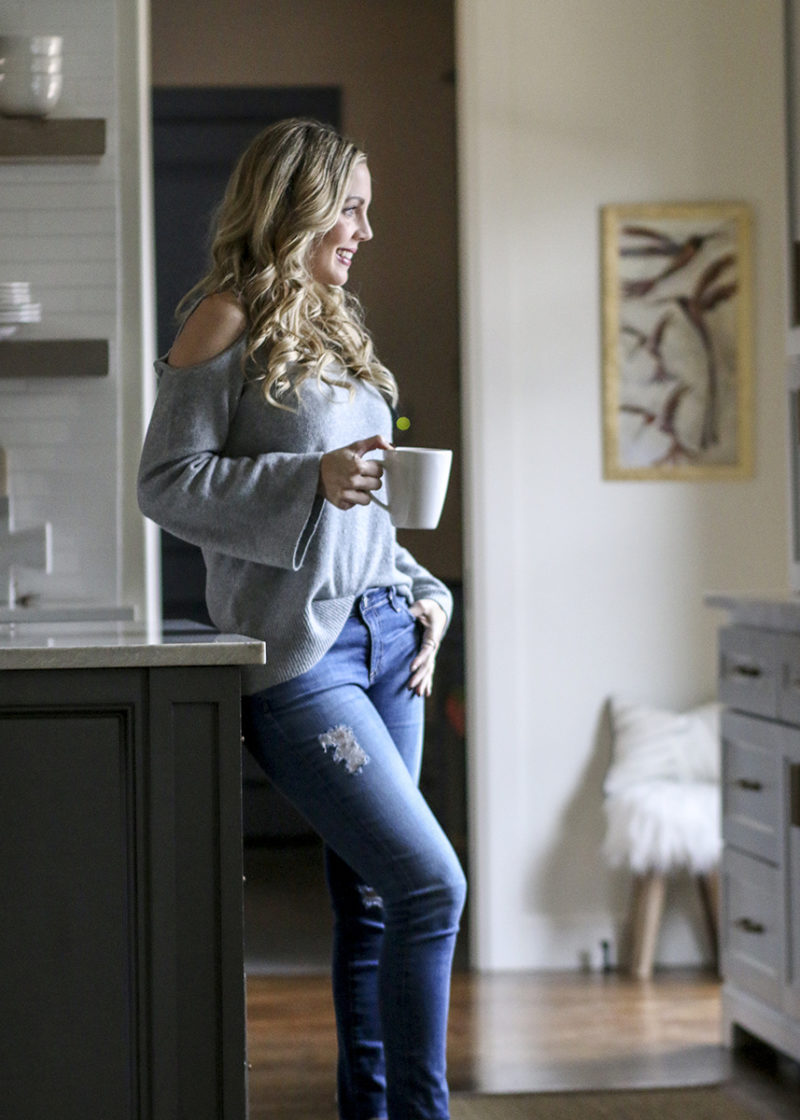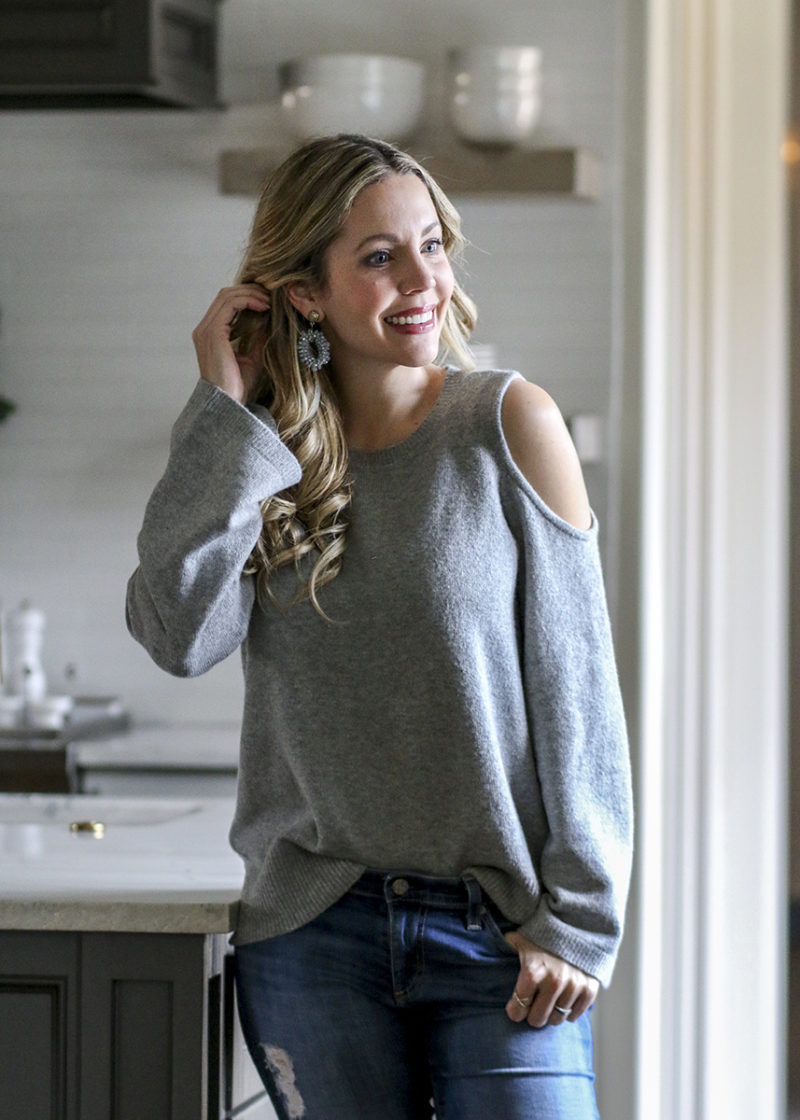 Cold-Shoulder Style: This trend has been around now for a few years and I think its hear to stay. It makes the everyday sweater a bit sexier if you will, and I don't mind any help in that department one bit! I love that it makes a heavy sweater not so heavy with the peekaboo shoulder. Front tuck it for a little more waist definition and wear with anything from the peep-toe booties I have on, Hunter boots, booties and more. The cold-shoulder style also allows you to transition this sweater into spring when the nights are still chilly and you need some warmth. I love clothes that can take you into the changing seasons with little effort. For Spring, I would wear white denim (one of my faves), a peep toe shoe and brightly colored tassle earrings like these. 
Drawstring Neck Style: All the rage in clothing trends right now is the athelisure look. This sweater plays into that trend with the fun drawstring neck without being actual workout clothes, which is a win for me (how many days can I wear workout clothes in a row without anyone noticing?!). I think this could easily be worn with leggings like these for a more casual, sporty look, or dressed up with denim or pants. Throw a puffer vest over it or a cute utility inspired jacket and you are looking really cute for school drop off or errands around town without much effort.
Blouson Sleeve Style: This style has been really popular with all of my readers on Instagram. It's a newer trend, but so classy and chic. I have posted this type sleeve in both sweaters and long sleeved tees and they continue to be so popular. The blouson sleeve takes this simple black sweater up a notch by making it more special and chic. It wears so well for a night out, to church, or I wear it for daytime too with low booties and regular denim or distressed denim. These type sleeves are also really cute peeking out of a vest of some sort if you need extra warmth on a cold day.
SHOP the Cold-Shoulder Look:
SHOP the Drawstring Neck Look:
SHOP the Blouson Sleeve Look:
I hope you are feeling inspired to add these must-have sweater styles for women into your own wardrobe! As always, reach out with questions anytime! Keep in touch by following me on Instagram, Pinterest and Facebook.
In case you have missed any recent posts…