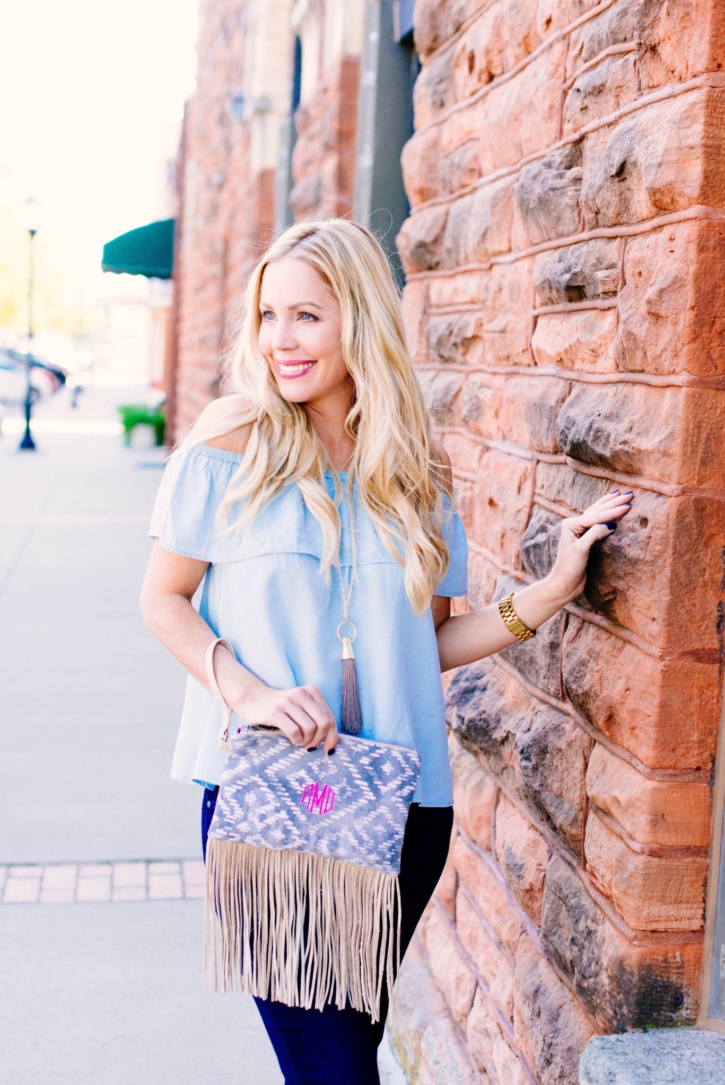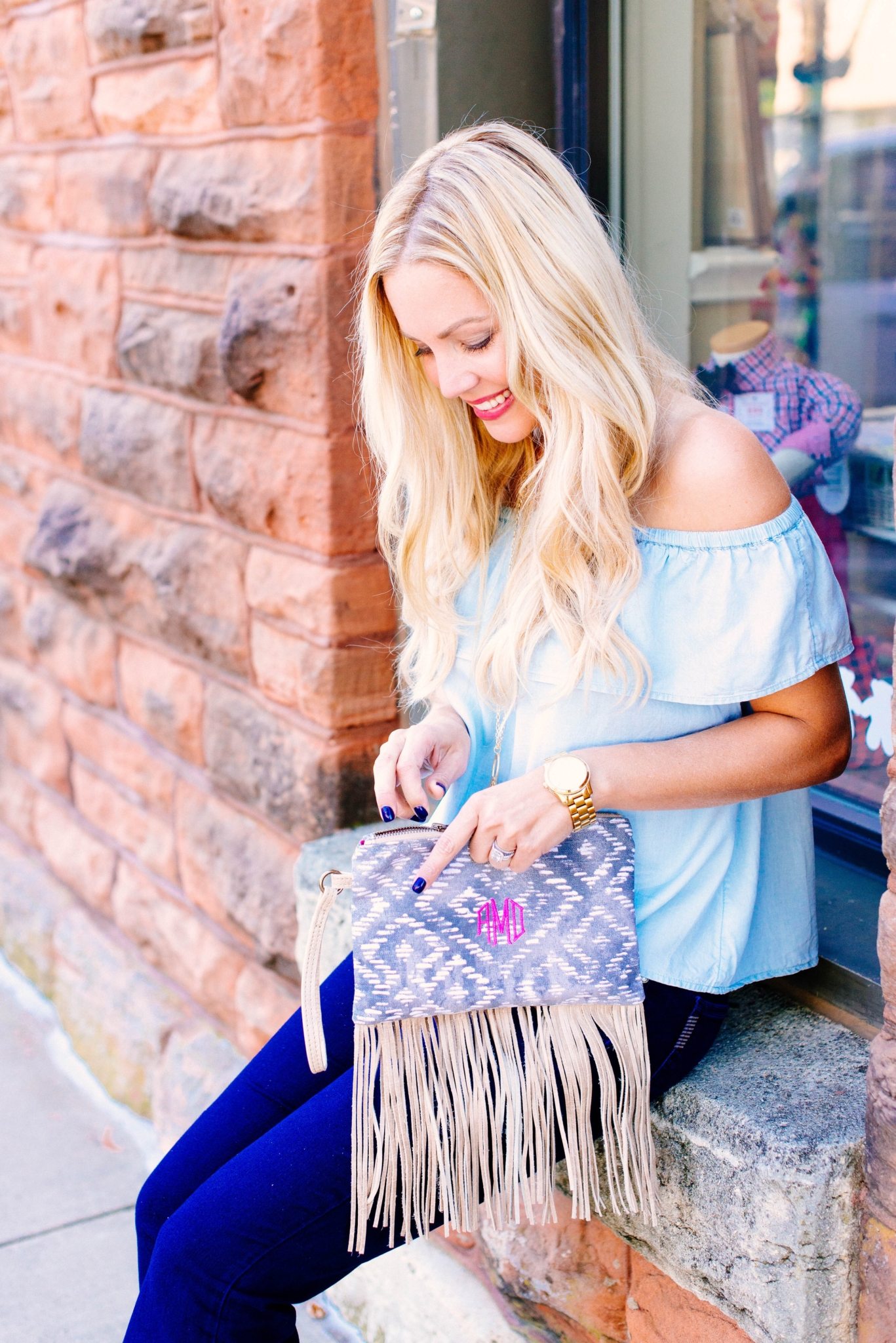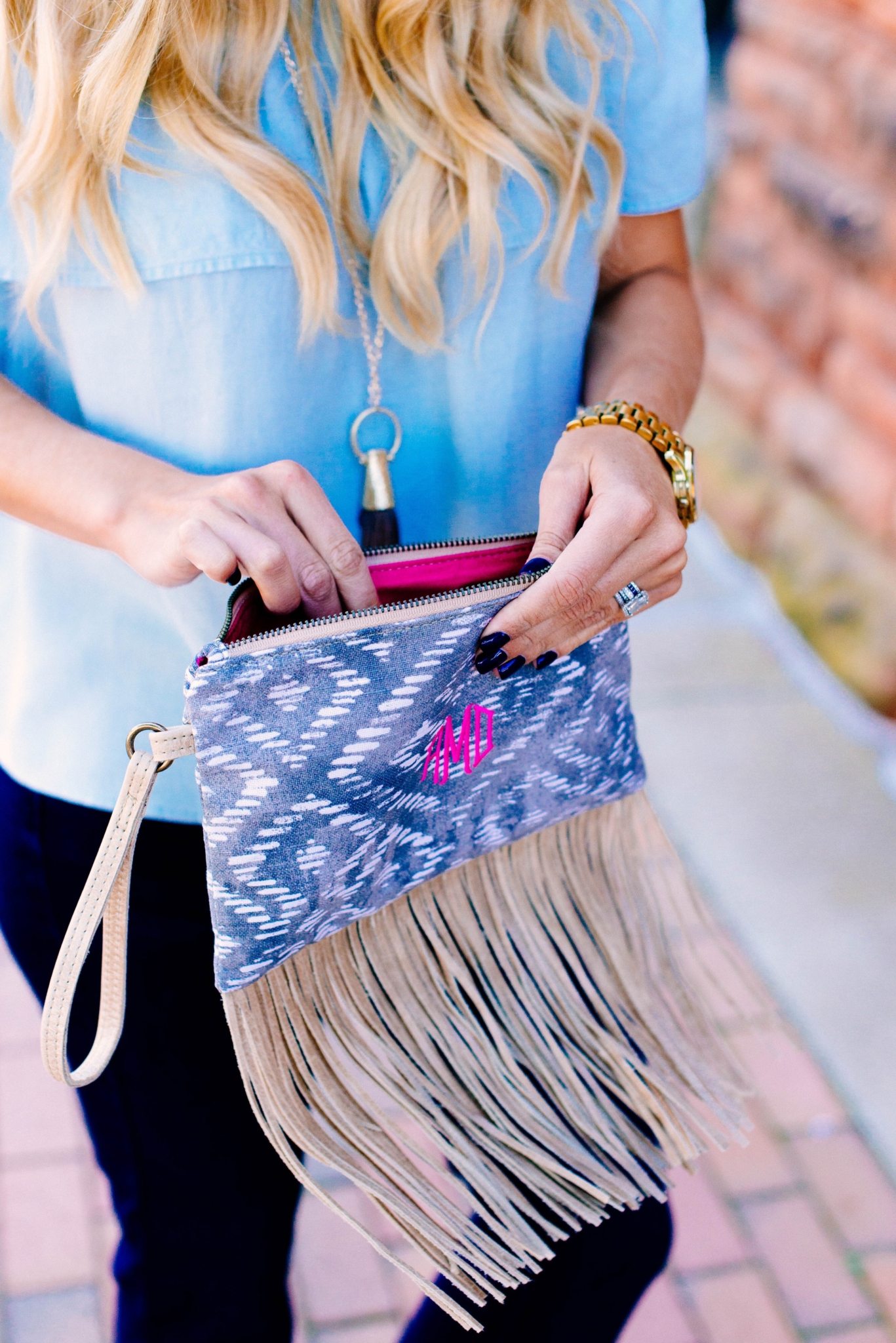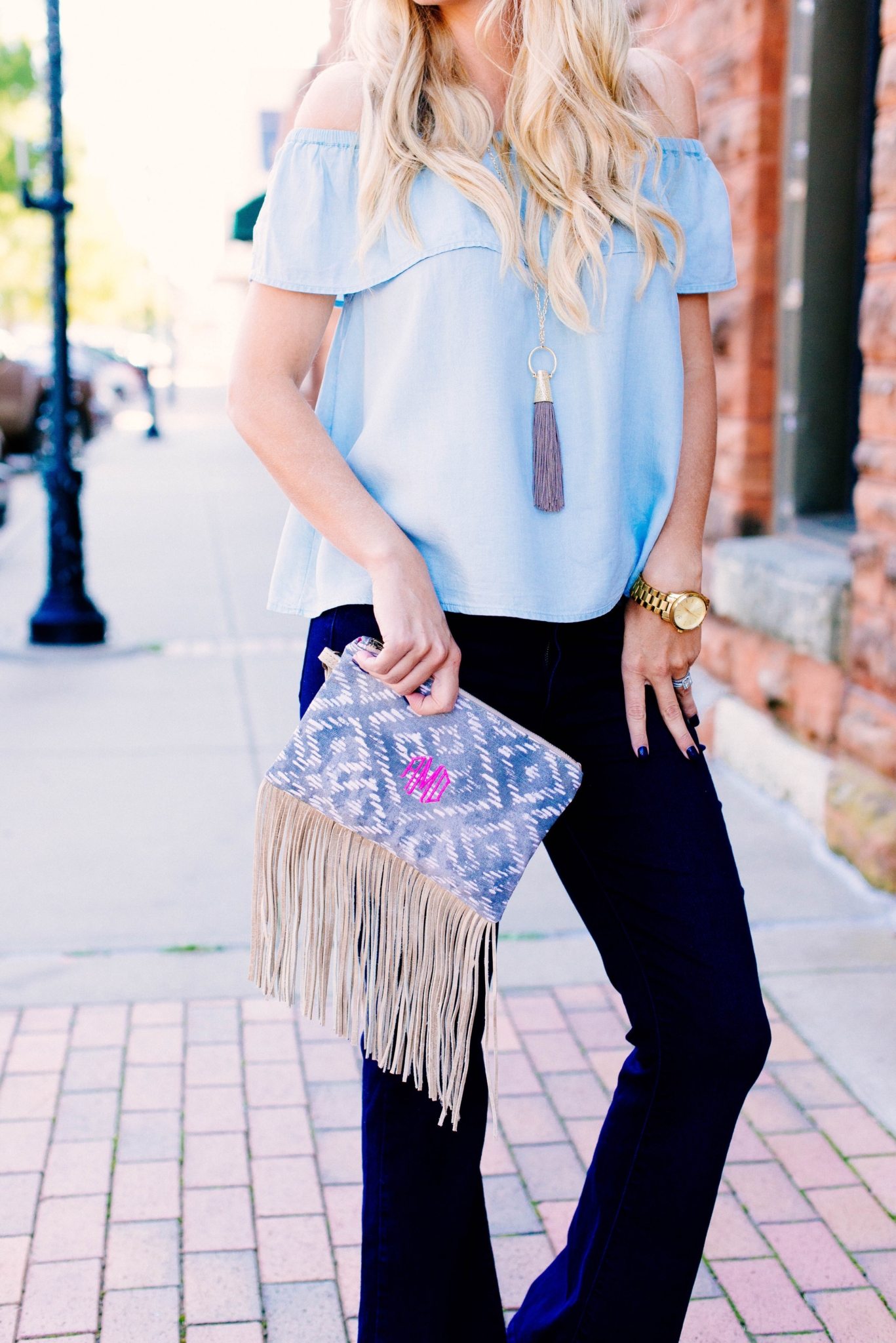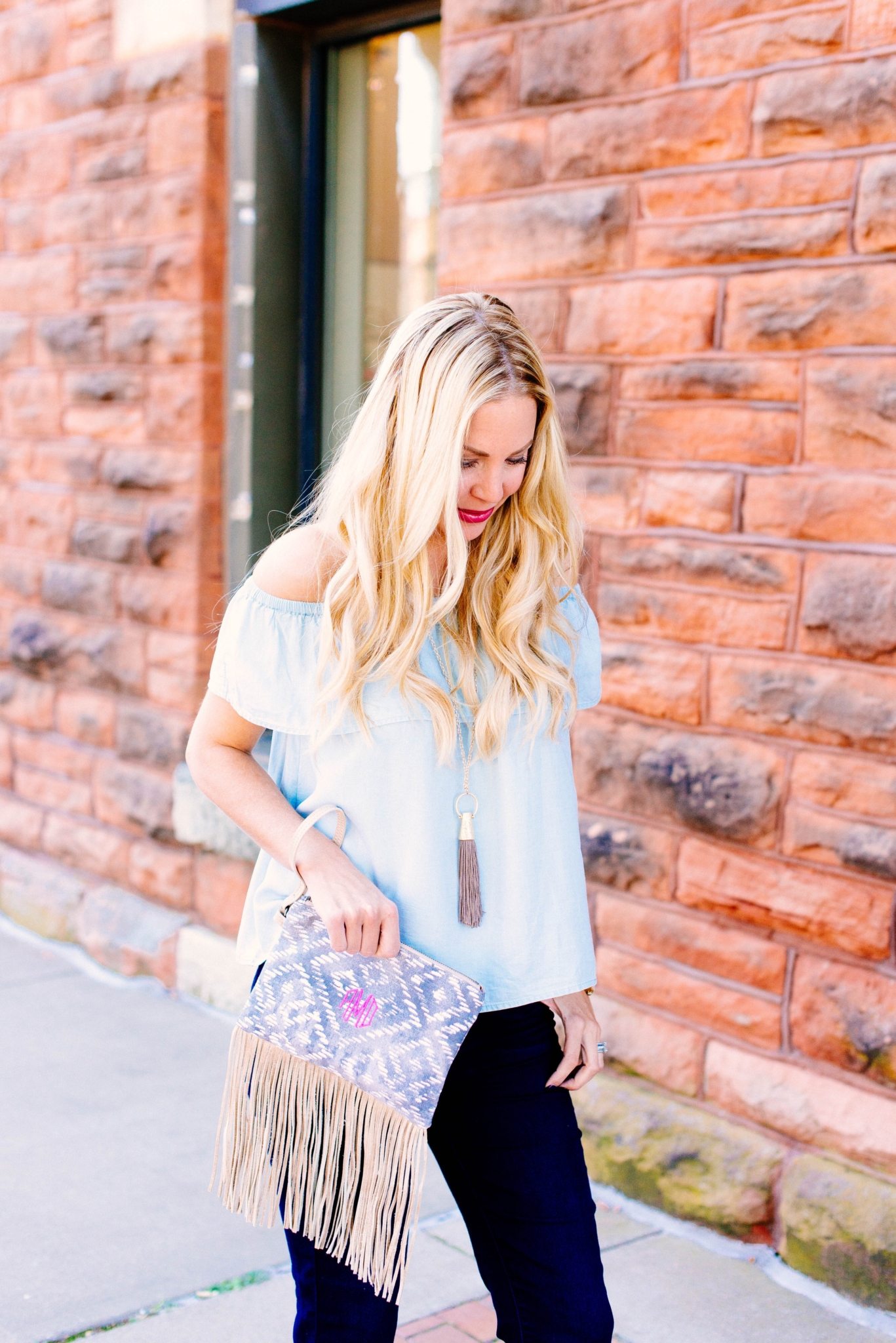 Photography: Kaylen Gregory
Good morning! I hope everyone had a nice weekend! We are still enjoying our fall break getaway at Big Cedar Lodge in Missouri. It has been an amazing time. So much fun seeing the world through your children's eyes and just focusing on them for a few days.  I got to visit the resort's gorgeous spa on Saturday, so I enjoyed a little alone time as well.
Today I wanted to share with you one of the most fun online shopping experiences I have ever had. The company is called Veeshee and they sell all different types of gorgeous customizable bags, clutches and even pillows for all of my home decor lovers!  They are based out of Athens, GA and decided to change the typical shopping experience and let the customer be in charge of designing what they want, instead of buying a ready-made product. This is where the fun begins!
When Veeshee contacted me and asked if I would be interested in designing a bag for myself, I did not hesitate one minute! I was already familiar with their brand and was in love with their fun prints and monogrammed details I had been seeing everywhere.  It took me awhile to decide on a bag as I seriously loved all of them! They have diaper bags, weekenders, make up bags, beach bags, and the list goes on. They also have a men's collection, which I have kept in mind for my husband as a great gift idea for him. These would also be the cutest stocking stuffer or gift for a friend, your mother, daughter, teacher, etc.
I decided on this fun fringe clutch for fall called the Florence clutch. Pricing begins at $44 for this beauty! I began choosing my bag details immediately..
First you choose the exterior fabric. This was so much fun to me as I sat and played around with the fabric choices on my computer screen for a good hour! There are so many amazing choices, you can not go wrong. They have everything from solid prints to laminated fabrics to a patterned linen, which is what I chose (Chalked-geometric to be exact).
 Then you choose your interior fabric. I went through them all and decided on one of my favorite colors, magenta to add a pop of solid color since my print was neutral.
Next you get to choose your color of leather. I went back and forth between the ivory and oatmeal for a good 5 minutes, but went ahead and chose the oatmeal so I can wear this bag with my new taupe booties for a put together, everyday look.
Lastly, you just have to decide on if you want a monogram or not. I did, so I chose a little more of a modern monogram and did the diamond monogram. I decided to bring the magenta back in and use it as my monogram color as well.
That is it! My bag arrived just a few days later, fully designed by me! I told the Veeshee rep that it had been such a fun experience getting to choose all of the details of my bag. I had a big smile on my face when it arrived in the mail because I could not wait to see my creation in real life! It was everything I expected it to be and more. You can visit www.veeshee.com to design your own creation. I think you all will love it!
I have my outfit details linked below for you too! Have a great week and please don't ever hesitate to contact me with questions or comments. I love hearing from you!

*This post sponsored by Veeshee but all opinions are my own.