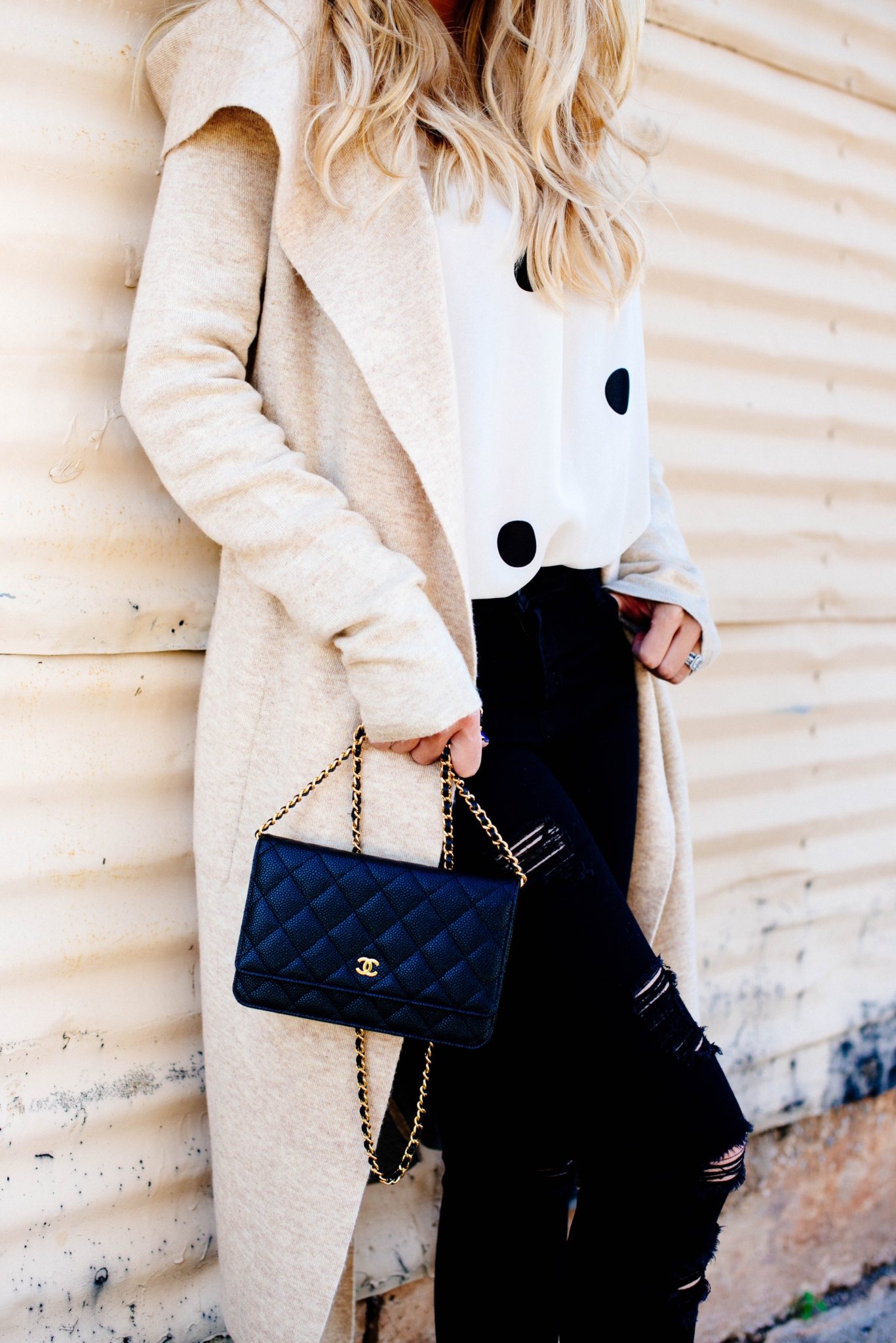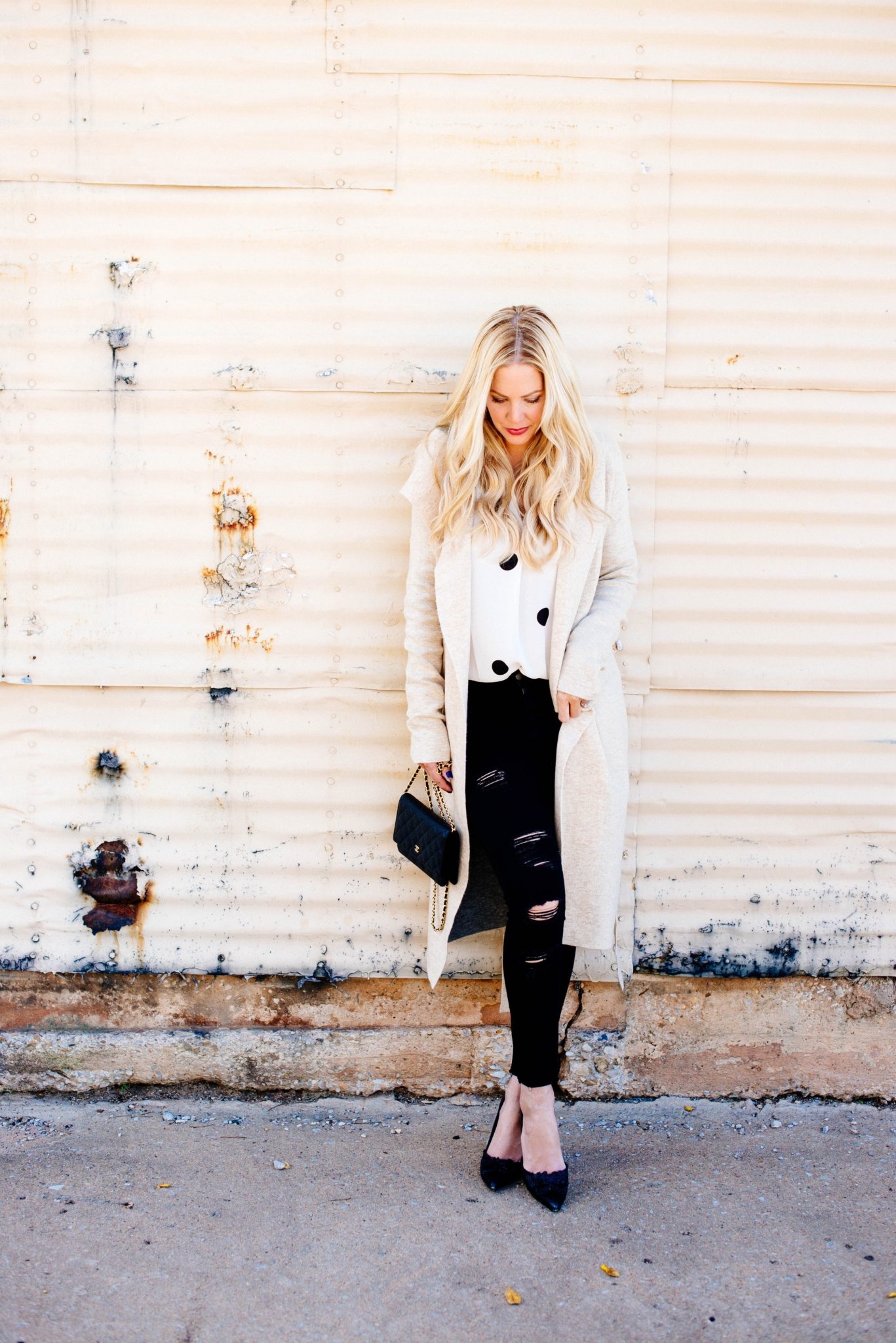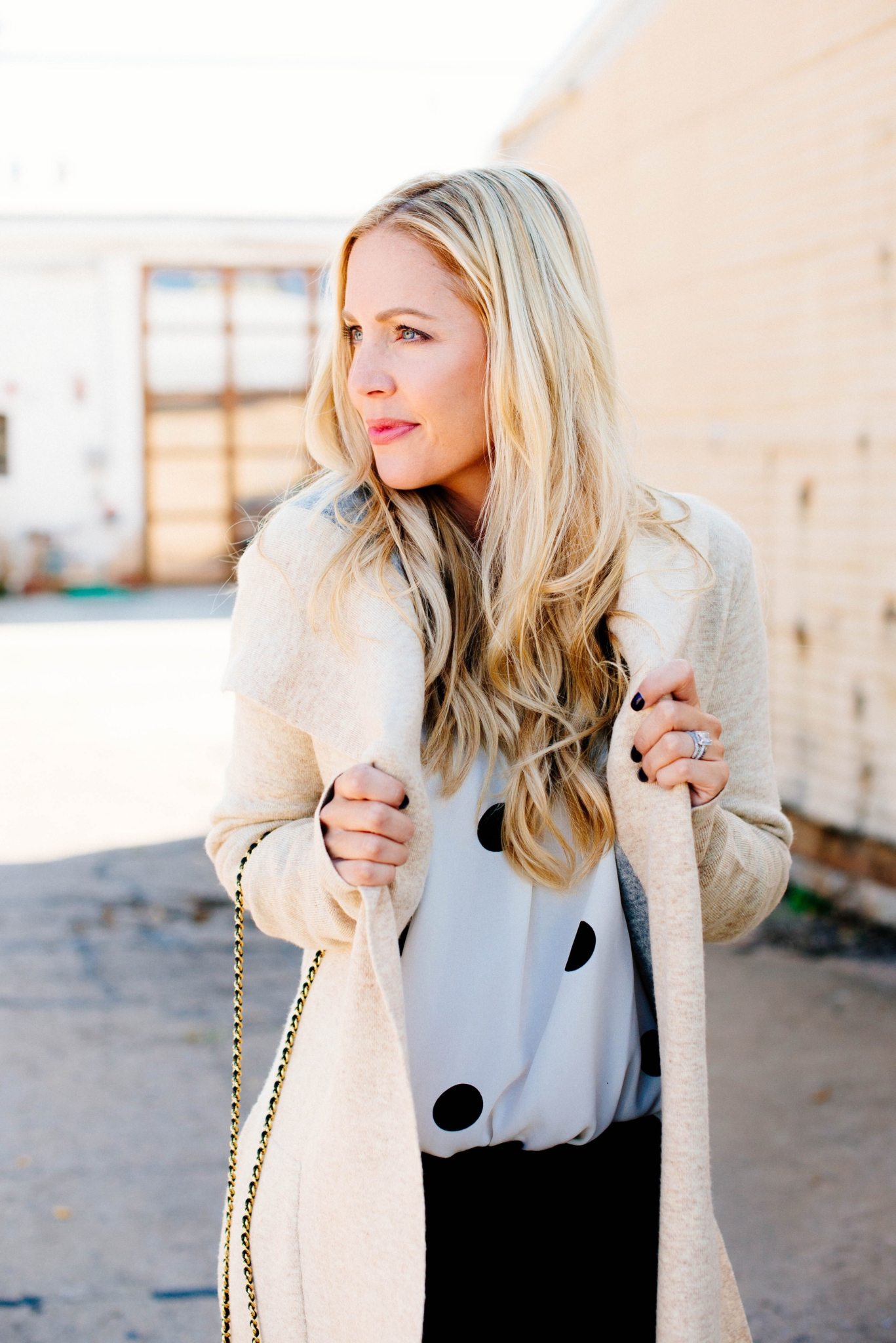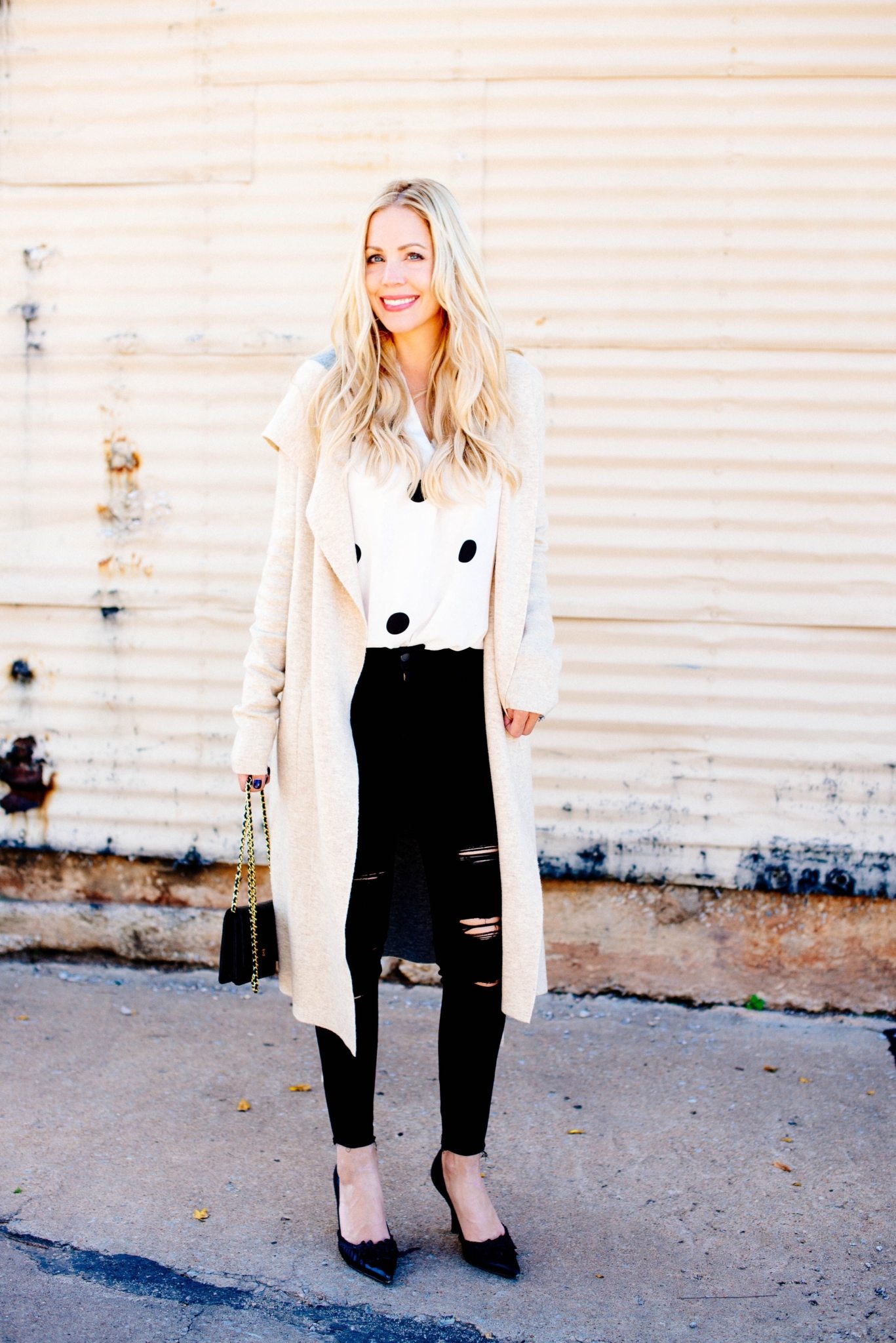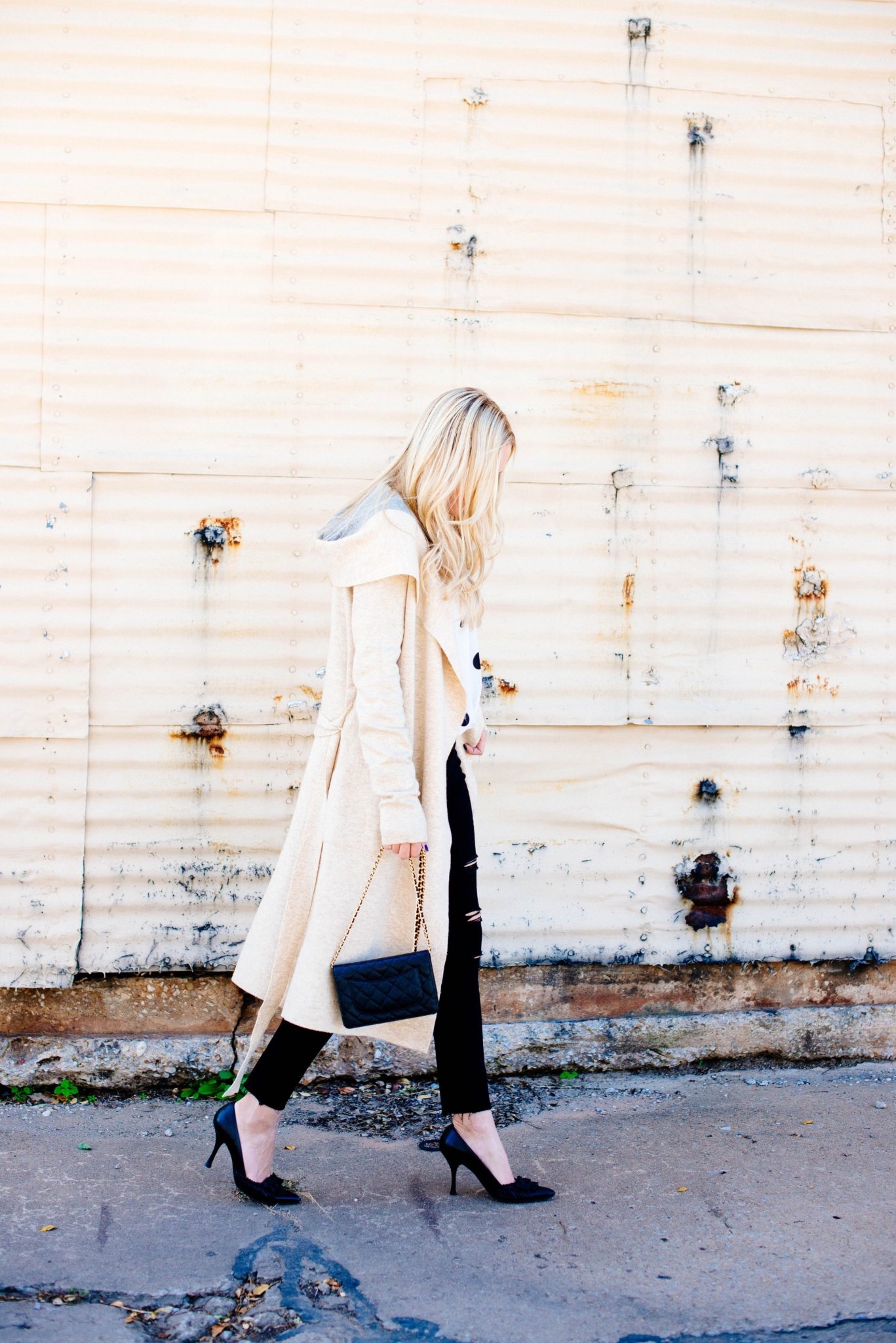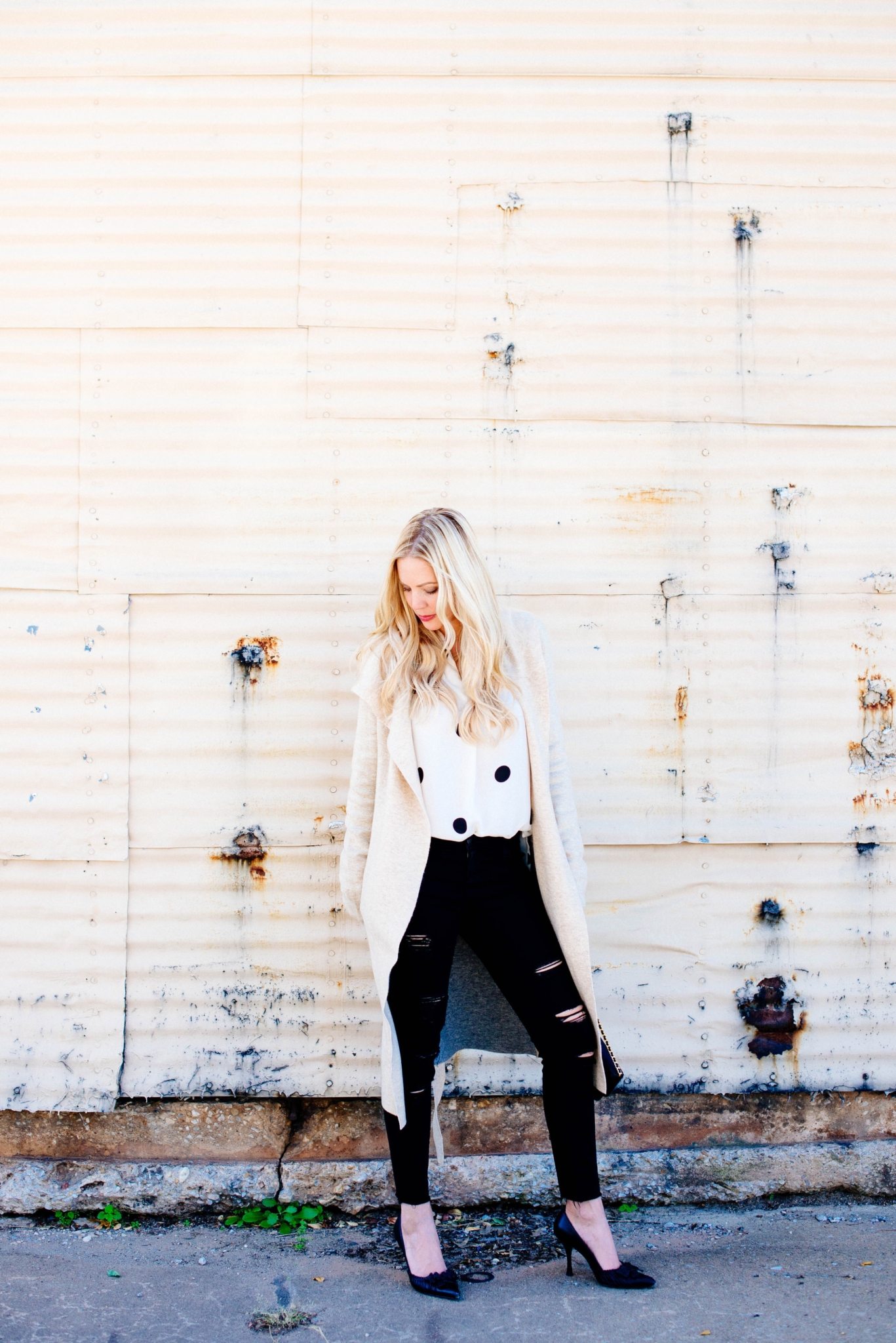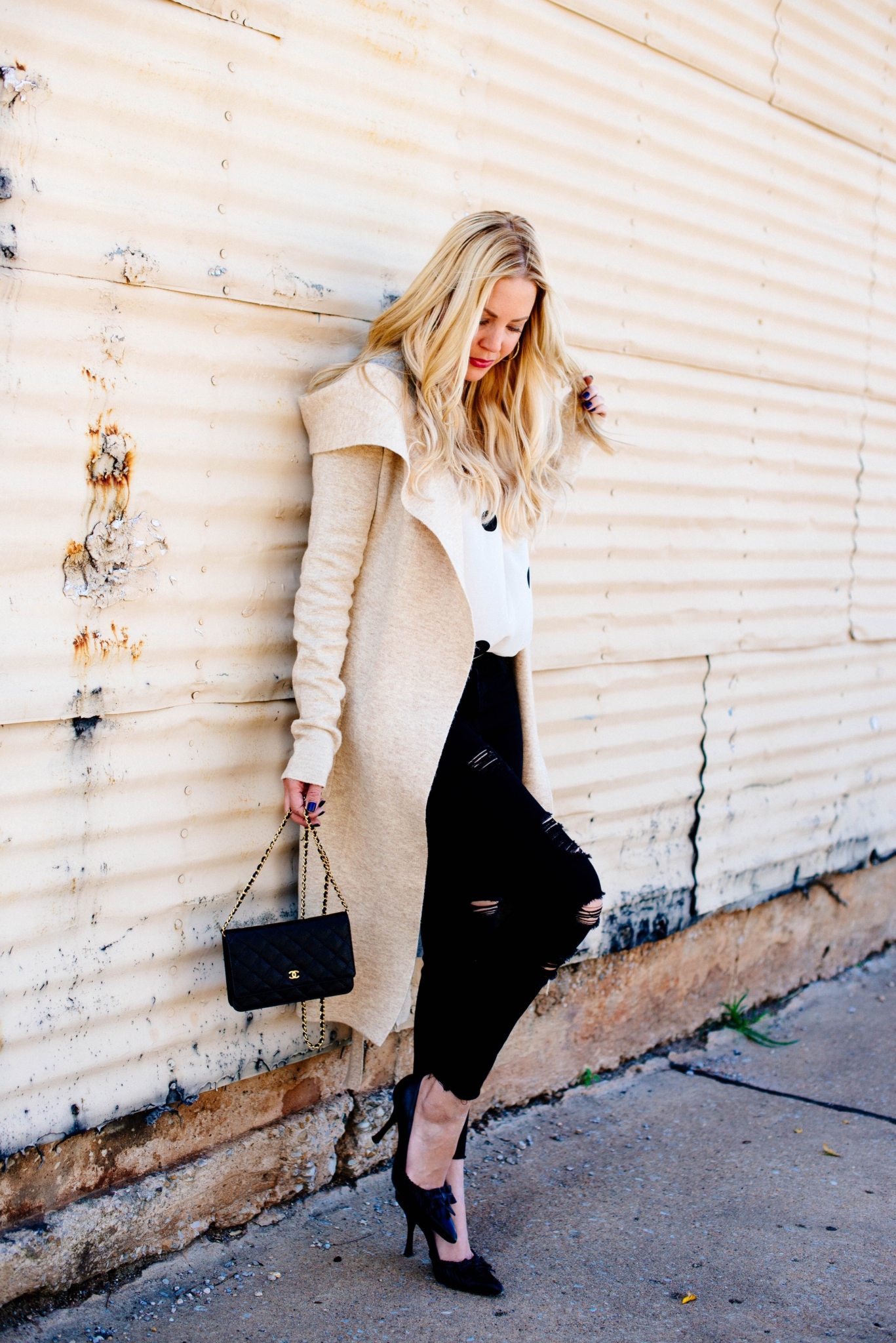 Good morning! I hope you are all well! My head has been spinning since we got back into town. Not to mention the laundry that accumulates when we go on a trip! Isn't that the worst? We have lots of fun Halloween plans this weekend. My kids will be Cleopatra, Iron Man and Elsa! Vivy is cracking me up because she has actually been wearing the Elsa wig and keeping it on, which is huge for a 2-year-old. I will wear my toga and be a Grecian goddess I guess! My husband will most likely wear his overalls and no shirt and be a farmer. P.S….that is his normal weekend wear around here since we are on an acreage; I am sure you are really jealous!
So I wanted to take a moment and tell you about a new cool piece in my closet. It's called the "coatigan" and it's awesome! I am not sure if I made up that name or not, but it's the perfect way to describe it. It's not exactly a coat or a cardigan..it's this cozy combination that looks stylish all while being warm too. You can wear this baby with anything. Over athleisure, a cozy date night look and more. My favorite way to wear it is with a great colorful tee-shirt, some great denim and booties. Or with my New Balance sneakers for that stylish, put together mom look I try to pull off every day. The sneakers are 30% off by the way so hurry and get your size!!
I got this fall staple from Seven Oaks in Oklahoma City. They have the cutest stuff all at great prices! Seven Oaks opened it's doors in March of 2015 at The Market in Oklahoma City if you are local and want to stop by. They also have their products online.  Go check them out and tell them Ashley from Curls and Cashmere sent you! And as always, I've linked my the rest of my outfit details for you below. The black jeans I am wearing with the coatigan are a must buy right now item. They fit me like my $200 designer denim and these are under $40. Hurry, hurry! I linked other colors in them too below. Unfortunately the Loft top is last season. Have a great Halloween!