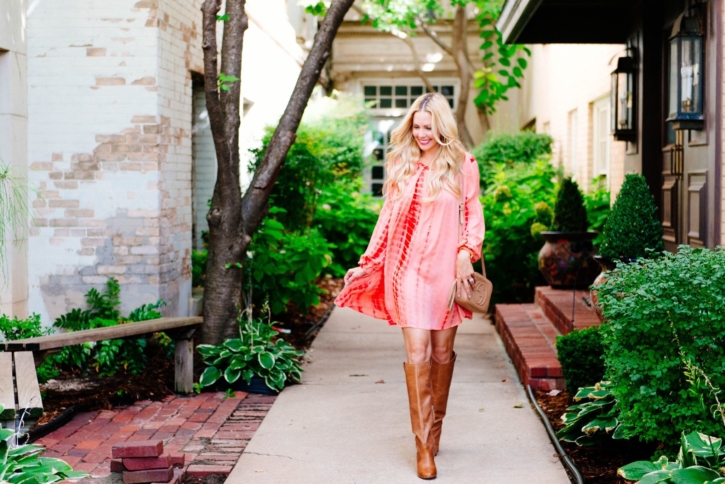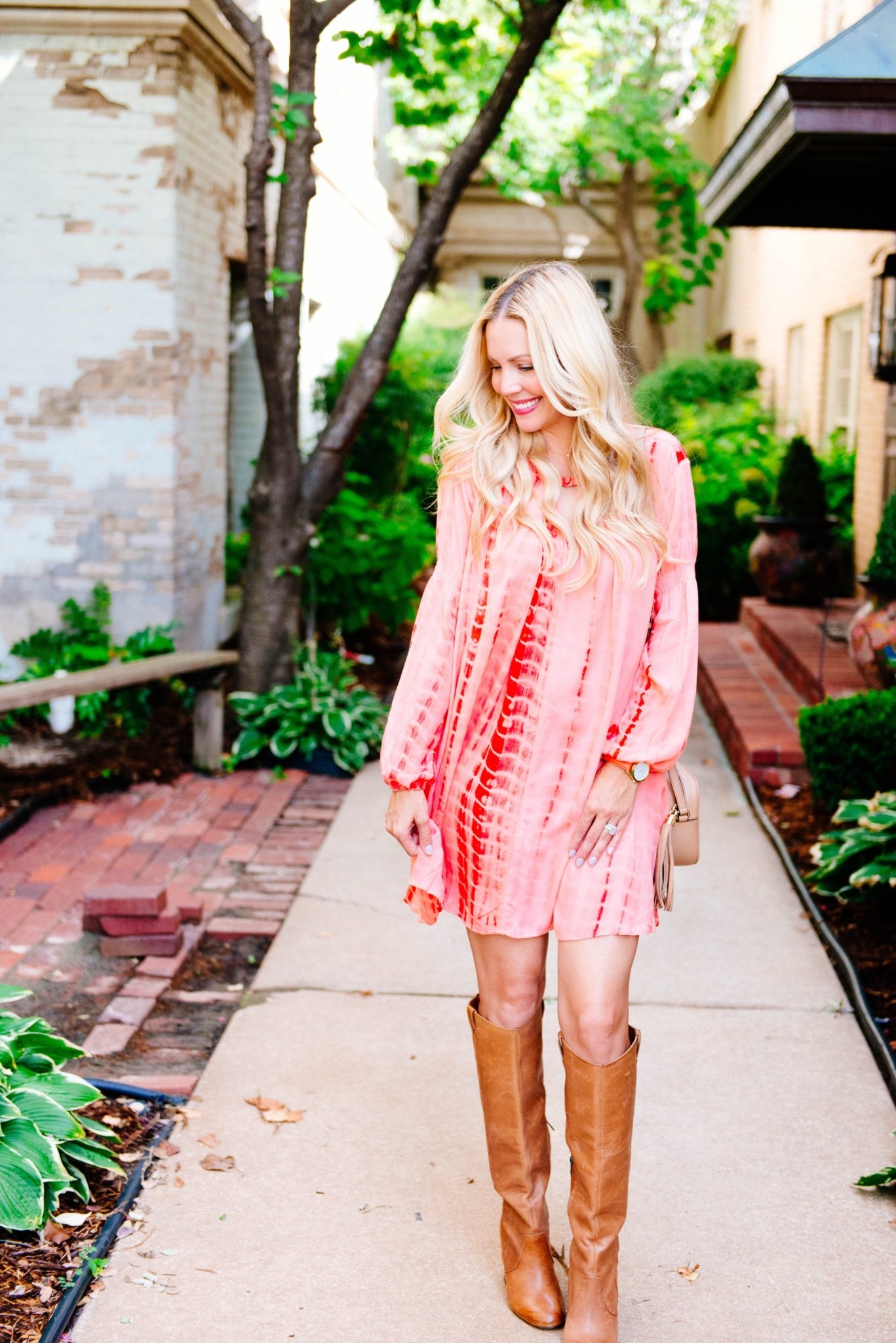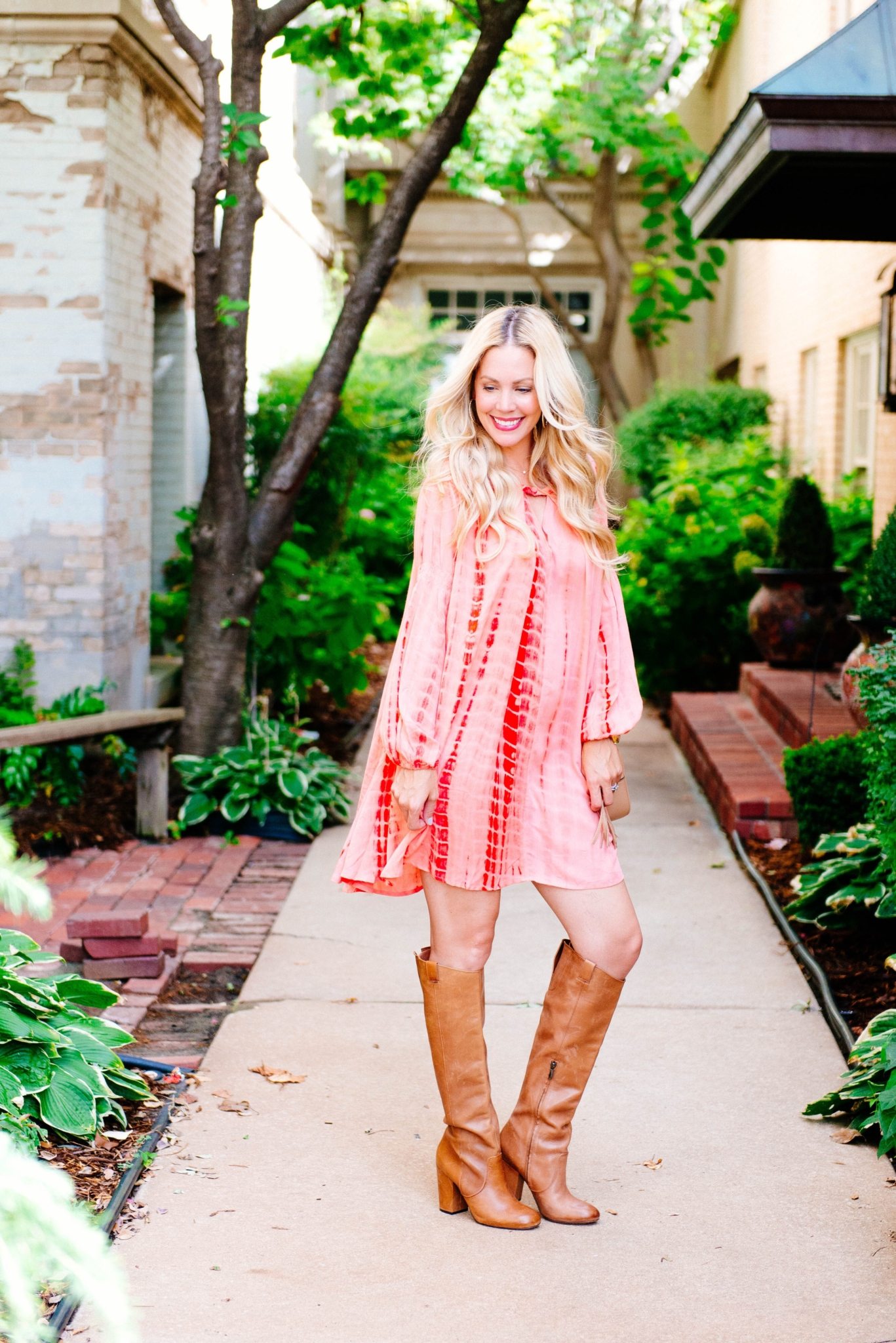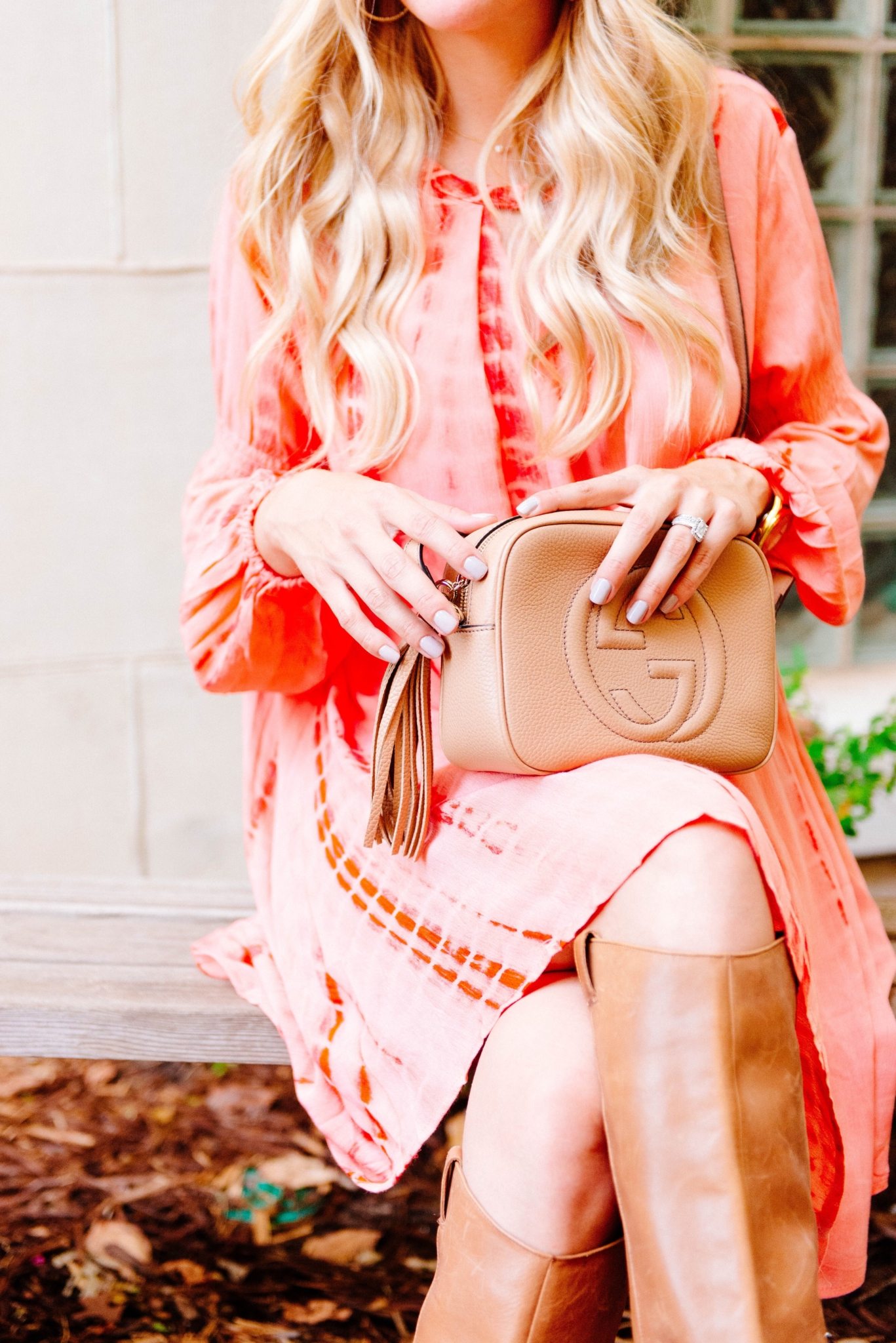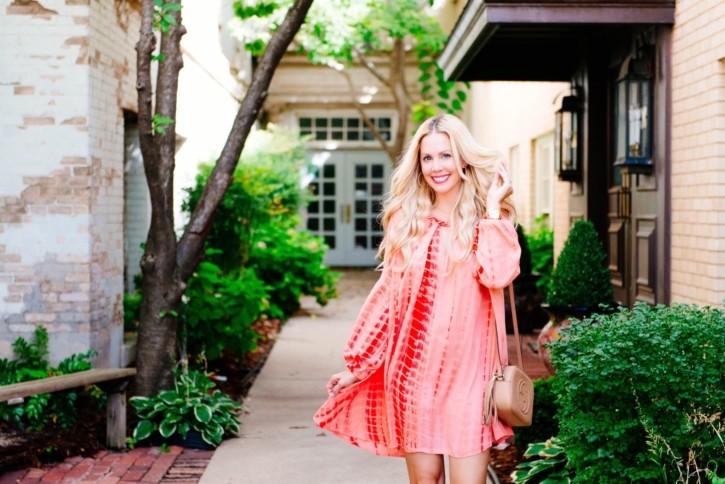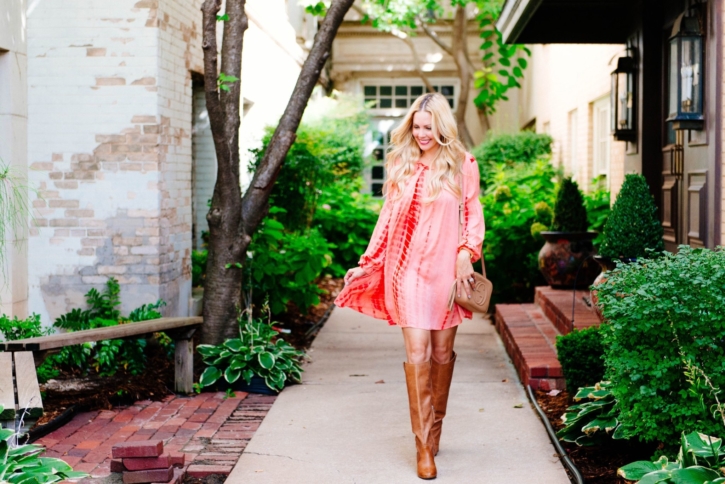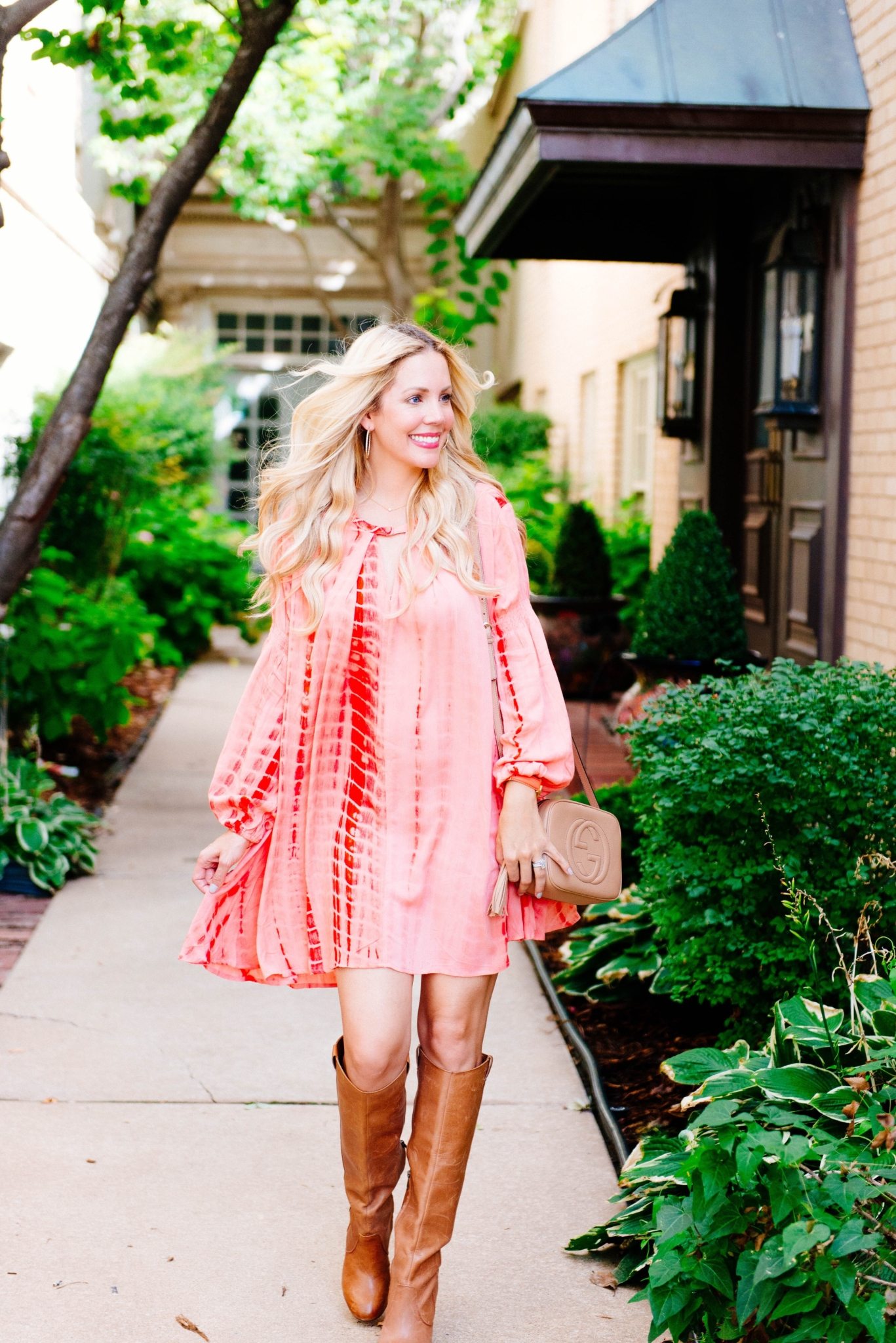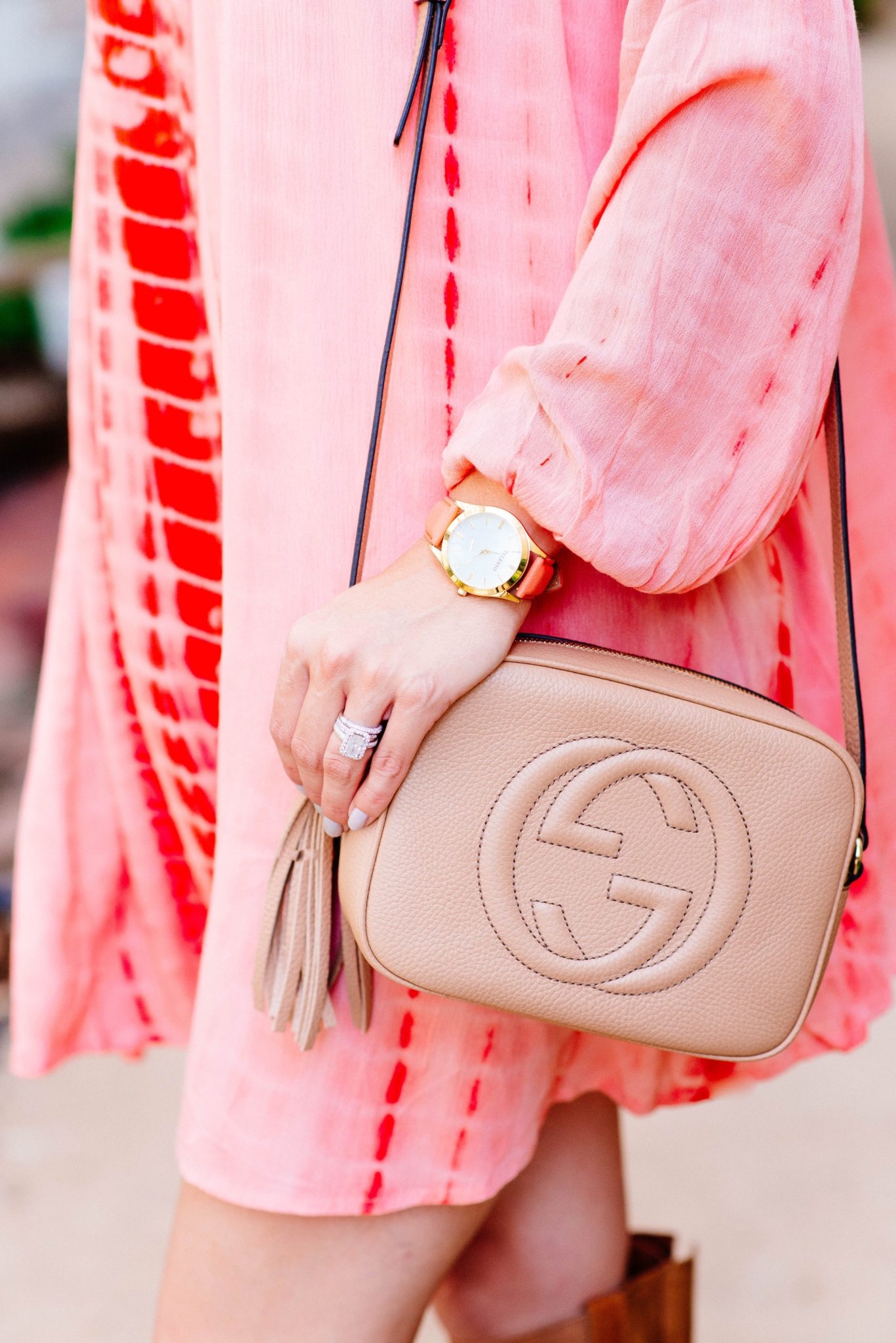 Photography: Kalen Gregory
DRESS: QUINN DRESS//BAG: GUCCI//BOOTS: OLD, VERY SIMILAR HERE: SAM EDELMAN
Hi Everyone! I hope you are all having a great week! My daughter has been sick all week with Strep throat so we've been hanging at home trying to get her back to feeling 100%. She hasn't been this sick in as long as I can remember, so I am hopeful the meds will start working. Thank you for all of your kind words on Instagram about her.
A few weeks ago, we did get to have lots of fun and enjoy a night at the Oklahoma State fair ! Even with the long lines and crowds, there is something that we love about the good 'ole  state fair! I think my husband and I have fond memories from our childhood and even before we had kids, we just loved to go. The first thing we do is scope out our menu for the night and plan it all out about what we will eat first, then second, and so on! Our kids love to play games and waste all of our money doing so. Then we take them to see all of the animals and we like to look at the new cars. Then we go get our last treat of the evening, which is always a delicious homemade cinnamon roll from only one certain food truck. I have heard there may be up to one stick of butter in one of their rolls, but we love them so much, we indulge anyway!
Today, I am sharing one of my new fall dresses from a boutique based in Tulsa, Oklahoma. It's called Gray Monroe, and the owner is a sweet blogger friend of mine named Jenny Collier. Her clothes are on trend and very affordable. When I saw this dress online, I knew I had to have it. The color is coral, which looks great on everyone. It is long enough that I won't be showing my panties to anyone while chasing the kids, and the tie dye is such a fun touch! I paired it with my go-to boots of the season and of course, my bag which goes with every single thing in my closet. You can shop the Quinn dress here….www.graymonroe.com. Just search for Quinn under dresses. It is on sale too, making it under $40! It is very roomy…I am wearing a small. I am 5'7 just for reference on the length. I also included some additional tie dye or ombre options below. Thanks so much for stopping by!
What is your fave thing to do at the fair?