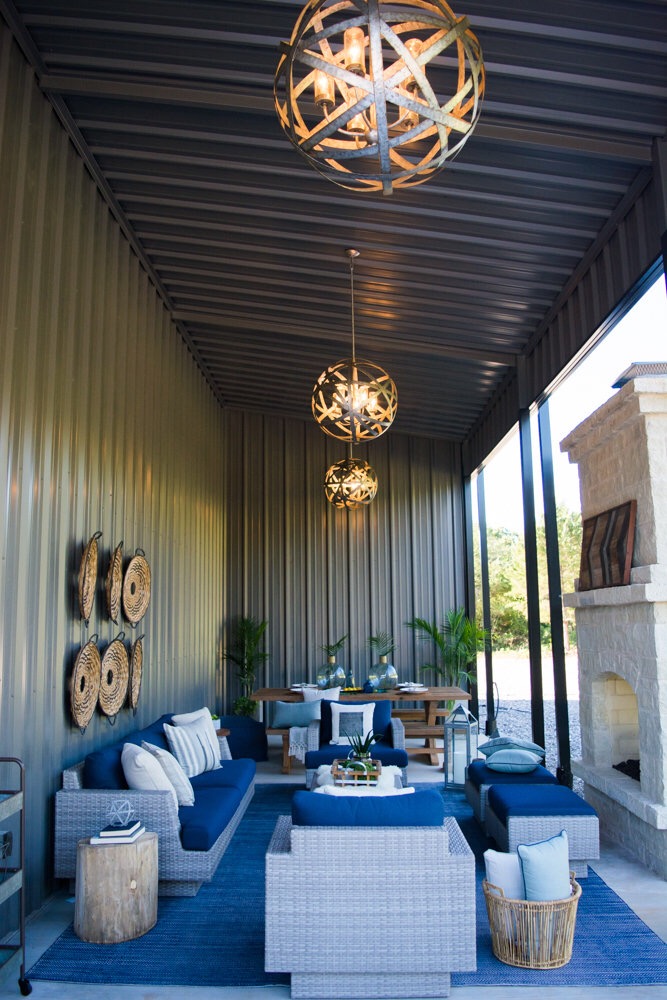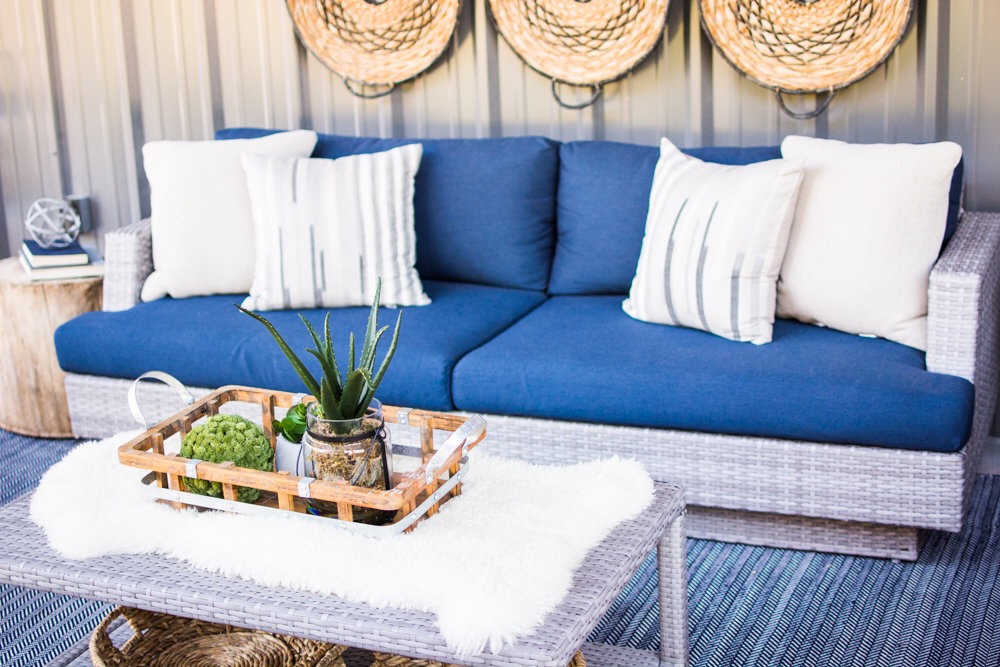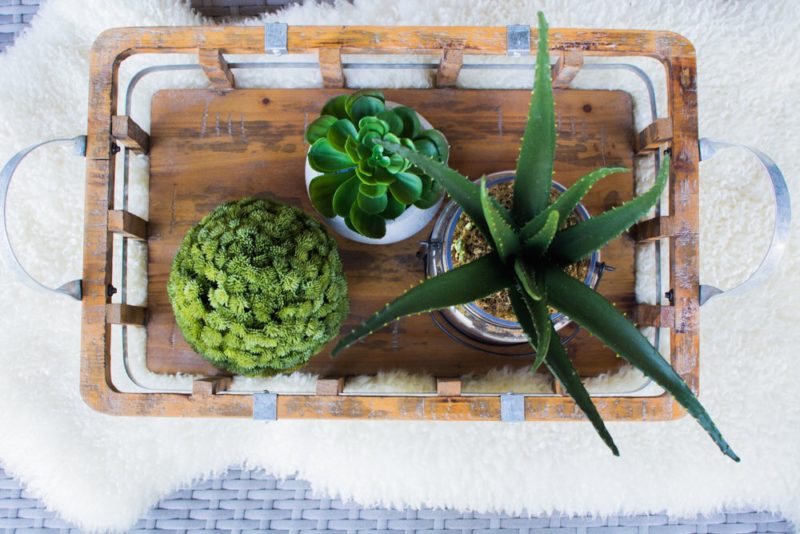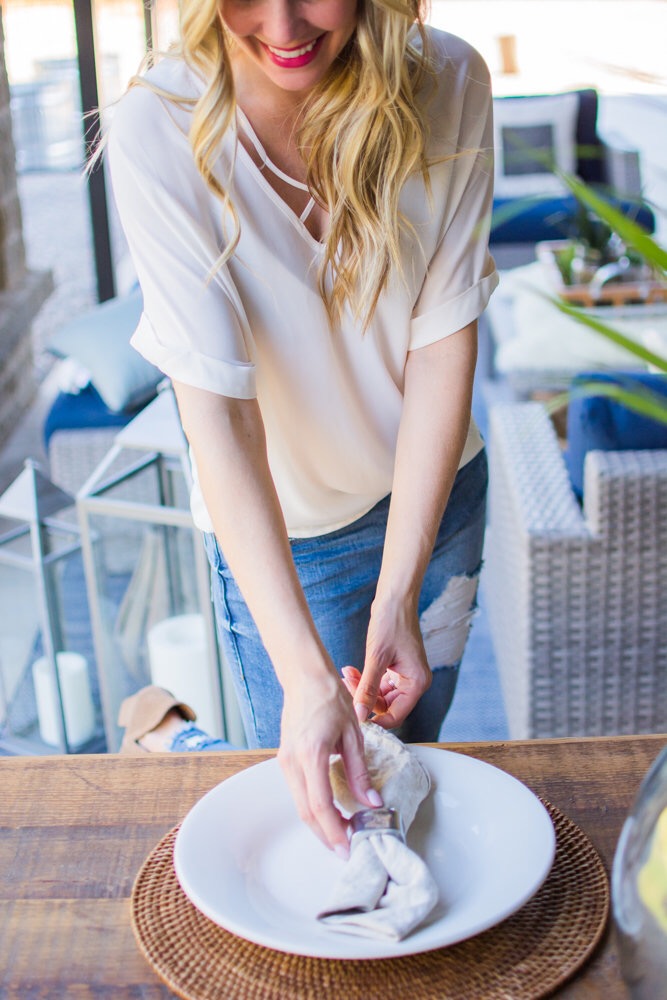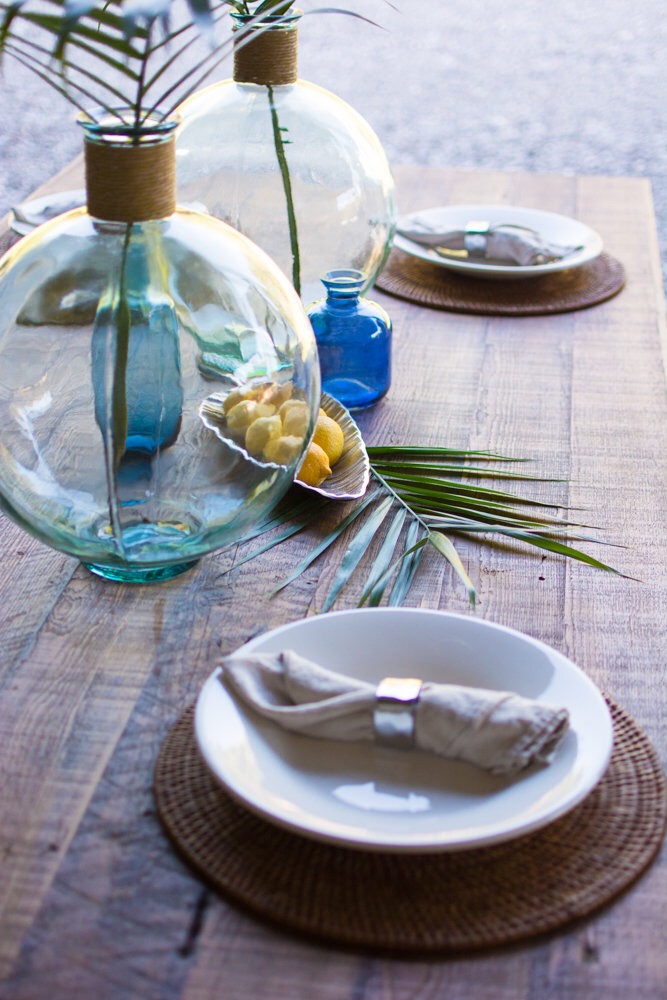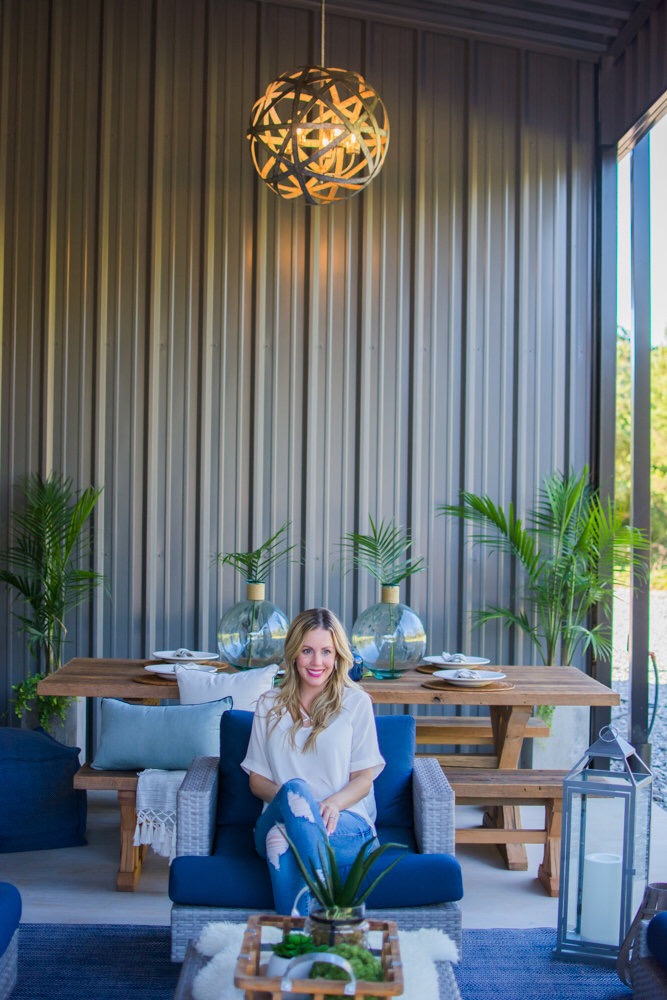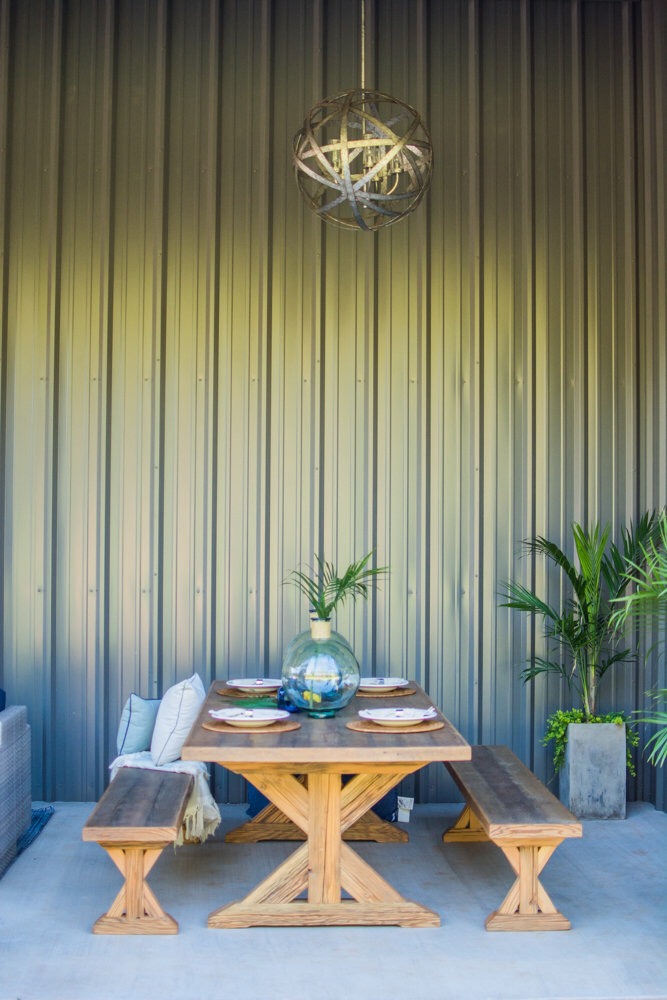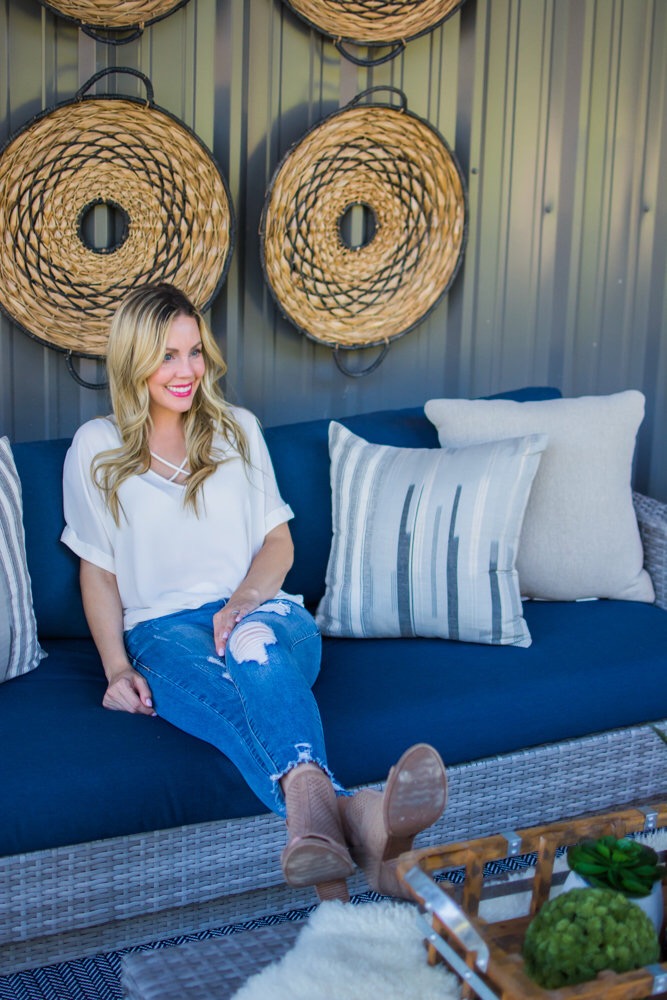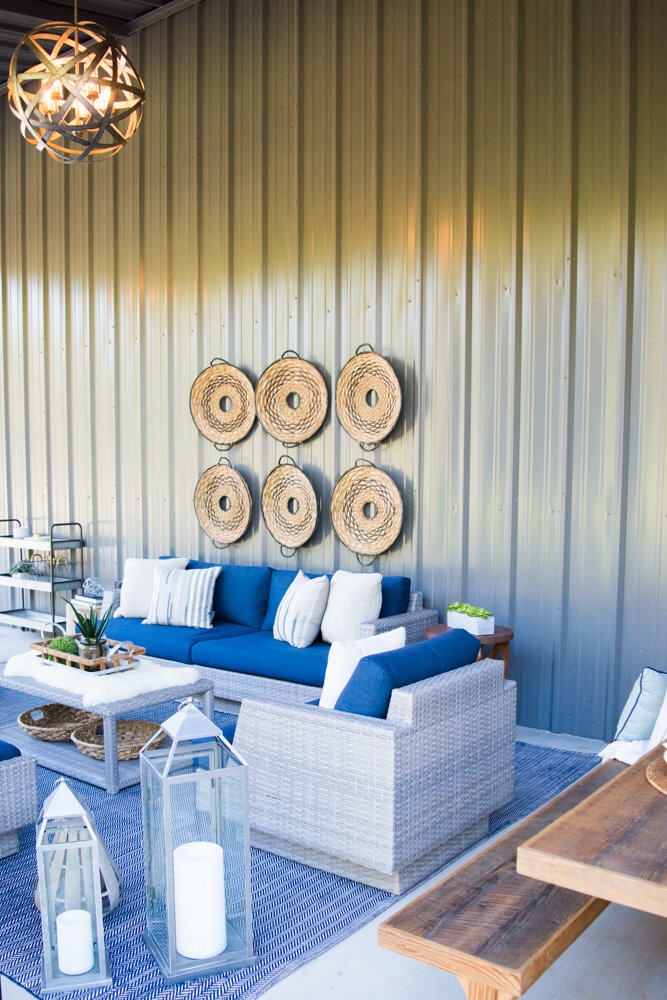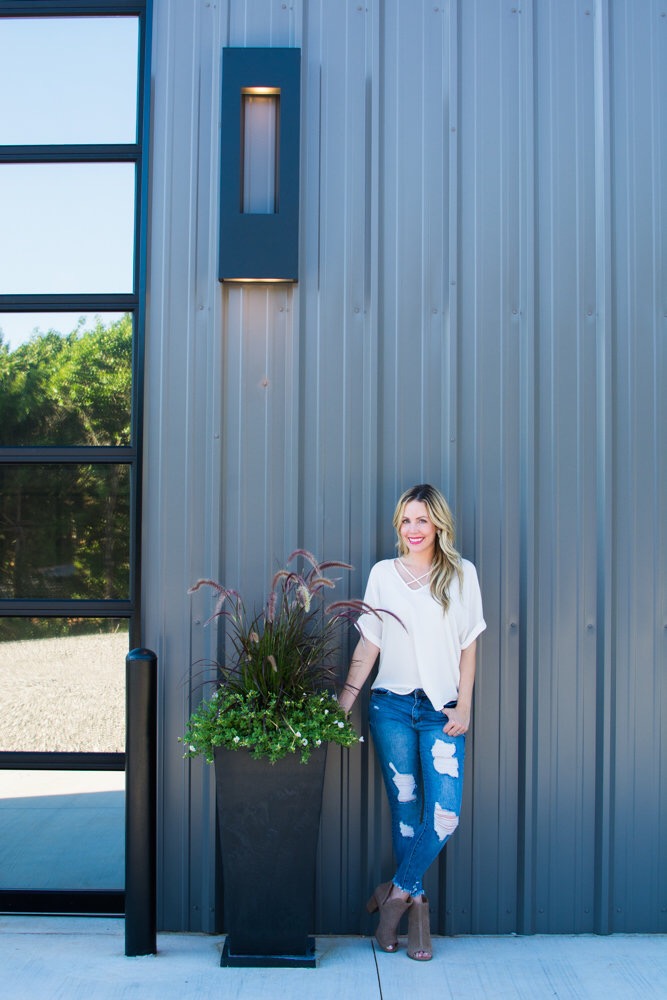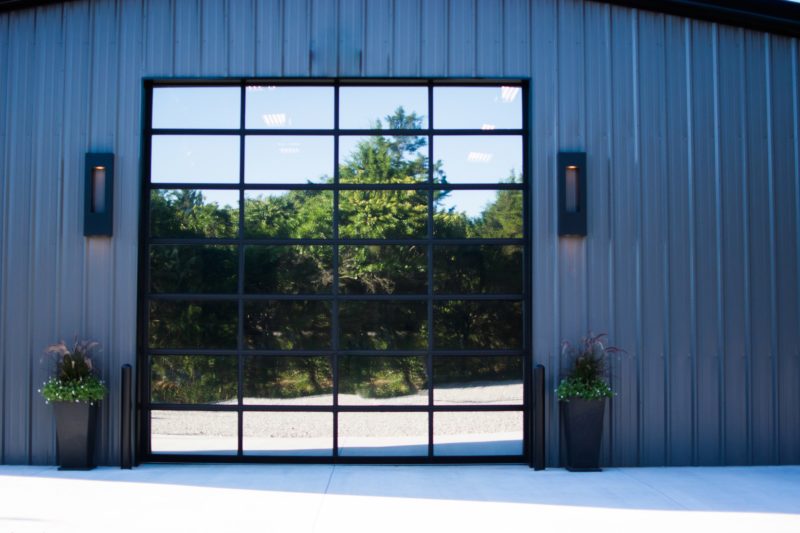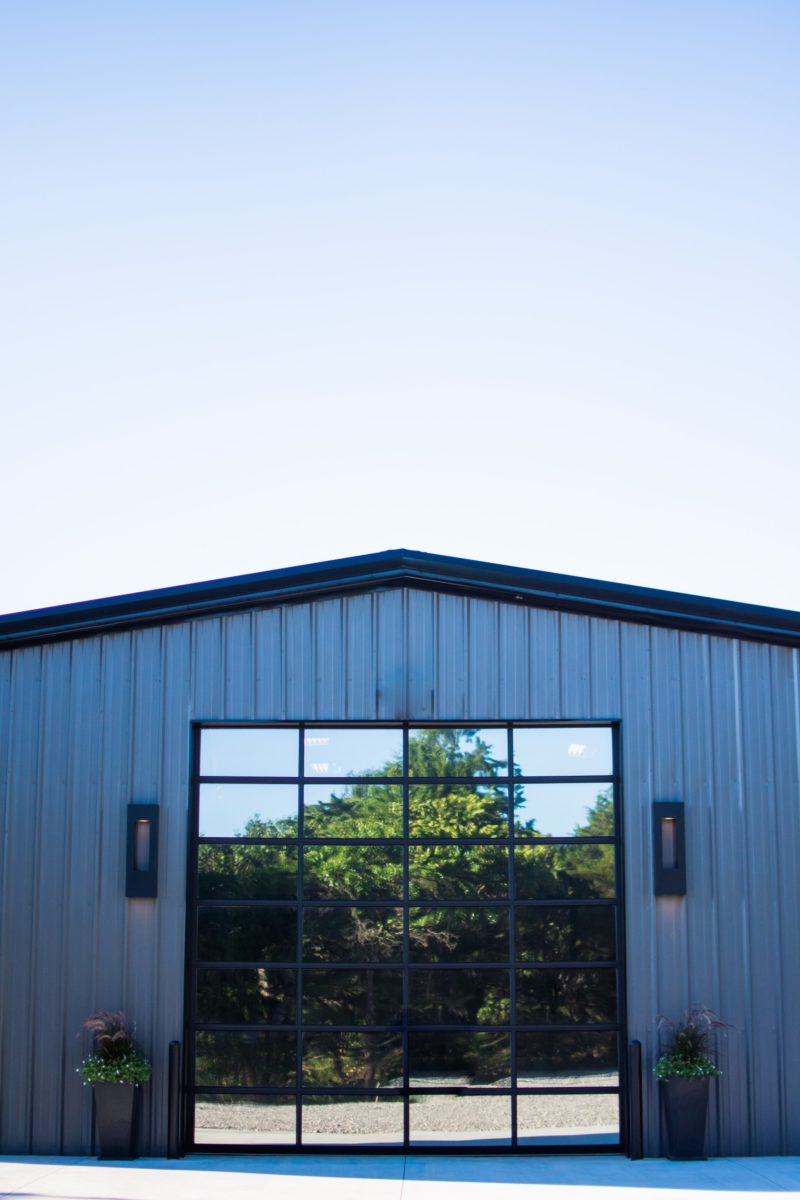 Hello everyone. The time is here for our outdoor barn reveal featuring Hinkley Lighting. This project has been in the works for over 6 months! We were excited to begin this project last winter and as I began sourcing the details for the barn and outdoor living we created there, outdoor lighting was one of my first choices I made.  Sometimes people may not know exactly where to begin or how to buy outdoor lights, but I have laid out my tips for you today and more details about how the barn came together.
This barn began out of the need for husband to have more storage for all his toys and necessities, as he would say. Our garage was quickly filling up with man toys….a lawn mower, large tractor, wave runner and more…ladies you get the idea! We knew we needed a dedicated storage space for these items. It began as just a storage barn that would be in a secluded spot on our acreage, and quickly morphed into a half storage area and half man cave, another office space for him and another outdoor entertaining area to host friends and family. I will someday soon post the indoor area of the barn and his new office. I have got to give credit to my hubby…he really spearheaded the project and just left the decor elements up to me for the outdoor living area.
When thinking about the look for the outdoor area, I had to consider that since this is more of a masculine space, and I wanted it to feel different from our home style. More industrial, modern elements and darker colors were on my mind. When I began thinking about lighting, Hinkley Lighting was one of my first thoughts. Our home has multiple Hinkley lights in it (the Fulton and the Revere to name a few) and they always offer such a great selection in both indoor and outdoor lighting. I was so excited when I learned they had designed a new open air collection for indoor/outdoor use…According to the American Institute of Architects, the need for outdoor living spaces has increased by over 69% the last few years. If you have a gorgeous outdoor area, you need gorgeous lighting to complement the space while also being appropriate and safe for outdoor use.
When looking over options, it is helpful to always consider the size of ceiling heights in the outdoor area or the height of the entrance into your home, garage door, etc. You want the lighting to not appear too small…it can be deceiving because the specs may sound huge but once it's hung, if the wall or area is very tall, the light can appear miniature in size. So I always get painters tape and tape the specs of the lighting up to make sure the size is inline with what is appropriate. And then I take pictures with my phone while the tape is hanging, to make sure it still looks good when I view the images! Oversized vs. undersized lighting is always better in my opinion.
I measured the ceiling heights in the outdoor living space first, and decided the weathered zinc Carson Outdoor Lantern by Hinkley was exactly what we were looking for. It had that more of a rugged, industrial look I knew my husband would appreciate and I loved the orb shape as well. We did 3 26″ Carson lanterns in a row in the outdoor living area and could not be more pleased with how they turned out.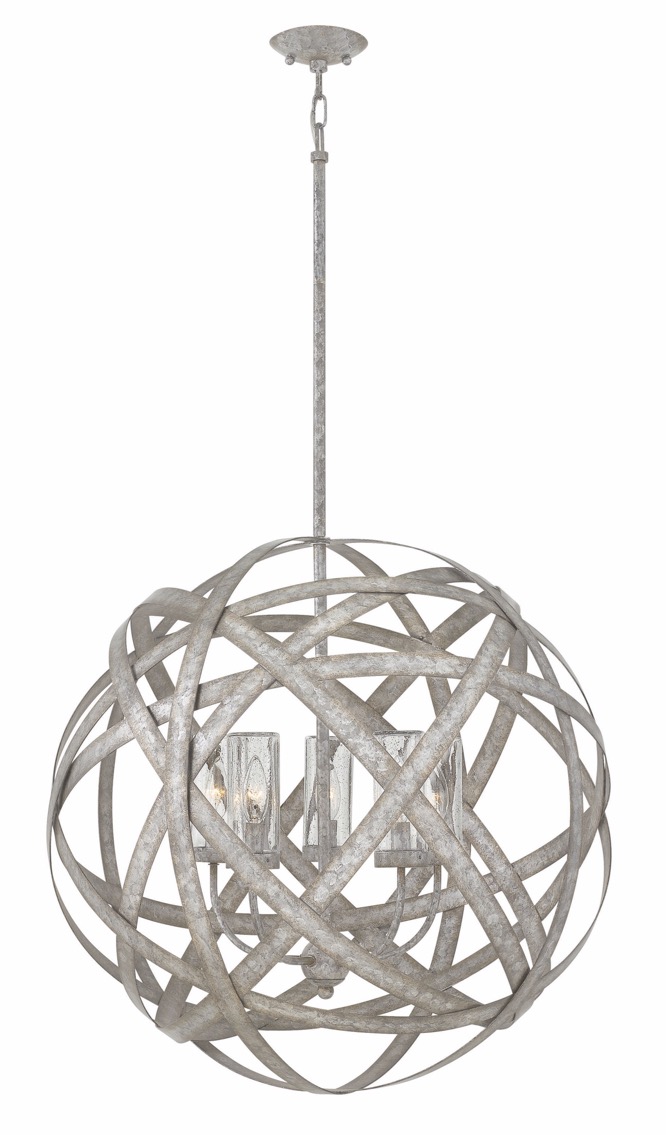 Next I needed to choose the outdoor lights for the rest of the barn. The front of the barn has this really cool glass garage door that makes for a great statement when driving in. The glass door is massive so I knew it was going to be tough to find lights that would look in scale next to the door. I was also wanting to keep the more modern look to the front of the barn, so when I found the Atlantis by Hinkley , I knew they would be perfect! The modern, sleek design is so cool and unlike anything we have at our home, so I was excited to go in this style direction. The scale of these lights are large…36″ high to be exact, which works well with the height of the glass garage door.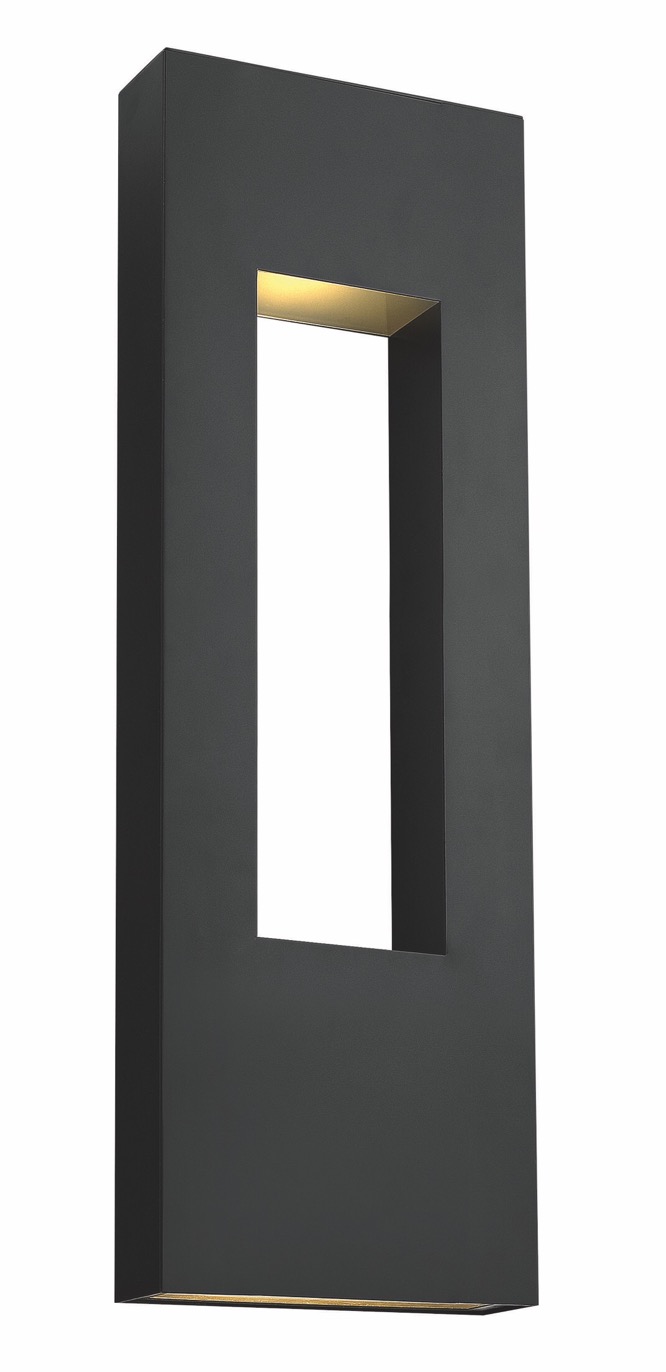 I have found that larger scale lights are harder to find…not all companies carry them or they come with an enormous price tag. I was so happy Hinkley kept large-scale lighting in mind when they created the Atlantis and Carson. That is probably one of the most important tips I have for you today…make sure the size of the light fixture is in scale with the wall or structure it will be hung on. Also, in my experience, electricians always want to hang the light higher than it needs to be. I always make sure I am present on the day they are running the wire for the lighting, because you don't have much wiggle room once they wire it and then stone or brick around the wire opening.
After the lighting was chosen, then it was on to mostly furniture and decor items to complete the look for the outdoor living area. Costco is one of my decorating secrets for finding nice, higher-end looking outdoor furniture. Our outdoor sectional on our main patio is from there, so that was the first place I looked when shopping for the barn. I found exactly what I was looking for in the Portofino collection and its dark navy cushions and grey wicker . Here is another tip…if you buy outdoor furniture they typically come with pillows…to keep the look more high-end, throw those out or donate them and buy more custom looking pillows. That takes it up a notch for sure. I sourced random pillows from West Elm and Target and these are not outdoor pillows..I just scotch guarded them to protect from the elements. Of course if it wasn't a covered space, I would not be able to do that because the sun would fade the fabrics too quickly.
The herringbone outdoor rug in the outdoor living was another exciting find for me. You can shop it here as well. Another item we did in the outdoor living was have a dining table custom-built for us. There is a local shop in OKC that makes all sorts of great tables, so we chose the style, wood and stain color. They added a waterproof finish over it and our outdoor table was complete. We had matching benches made along with the table to keep it easy and not take up too much space. And how fun are the hanging baskets I did behind the sofa?! Unfortunately I think they have sold out, but Target has several other cute options. I love how they look in the grid pattern and they were very affordable, so that is always a plus! We hung them with command hooks and they have stayed on well even with the Oklahoma wind. I think the circular hanging baskets go nicely with the orb shape of the Carson lantern. I completed with space with accessories from shops like Hobby Lobby and Homegoods.
I hope my tips have helped you learn a little more about how to buy outdoor lights and feel more comfortable doing so. It can seem daunting, but if you keep these tips in mind, I promise your project will turn out great!  Hinkley has so many stylish lighting options for indoor or outdoor areas, their website is a great place to start if you are remodeling or getting plans ready for a new build. Be watching on my Instagram feed for an amazing giveaway with Hinkley this week! I would love to hear your thoughts on our new barn as well! Have a great week and thanks for stopping by.