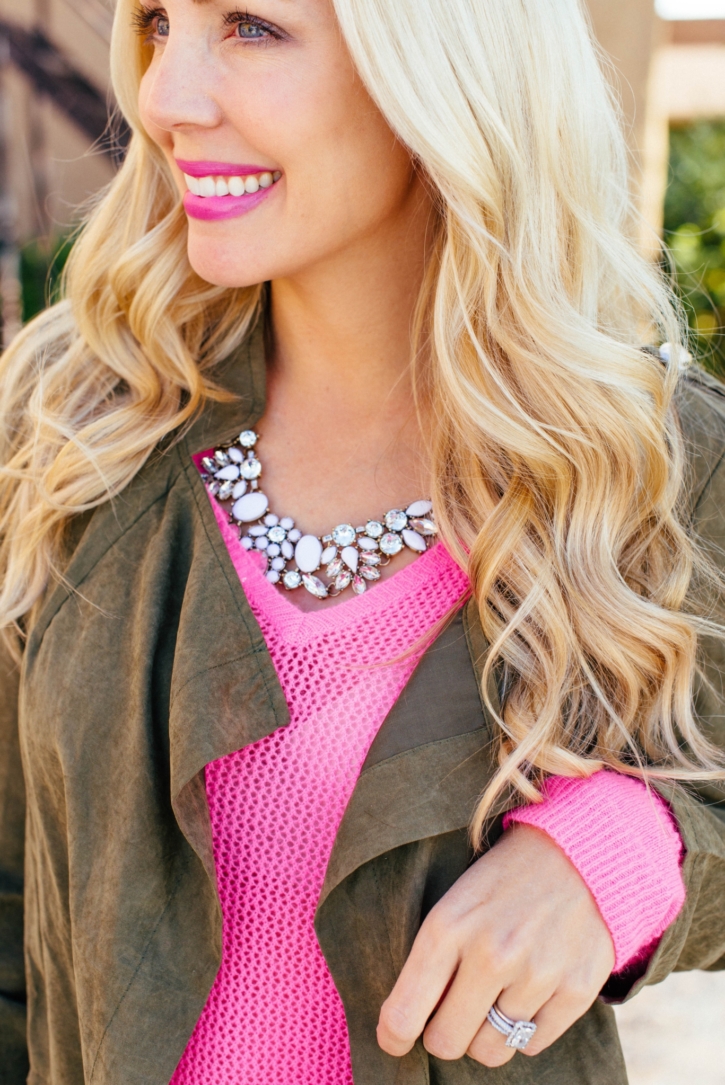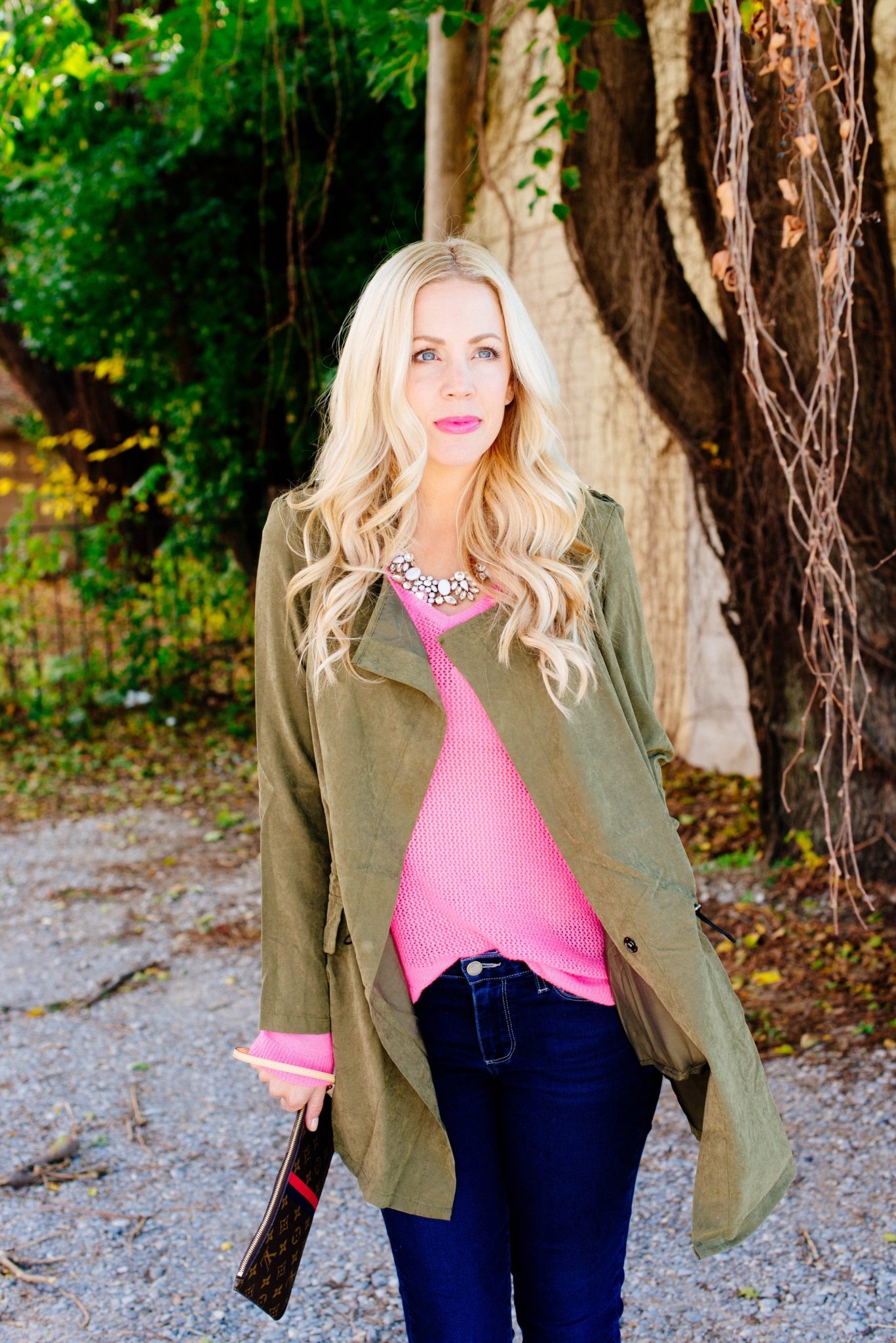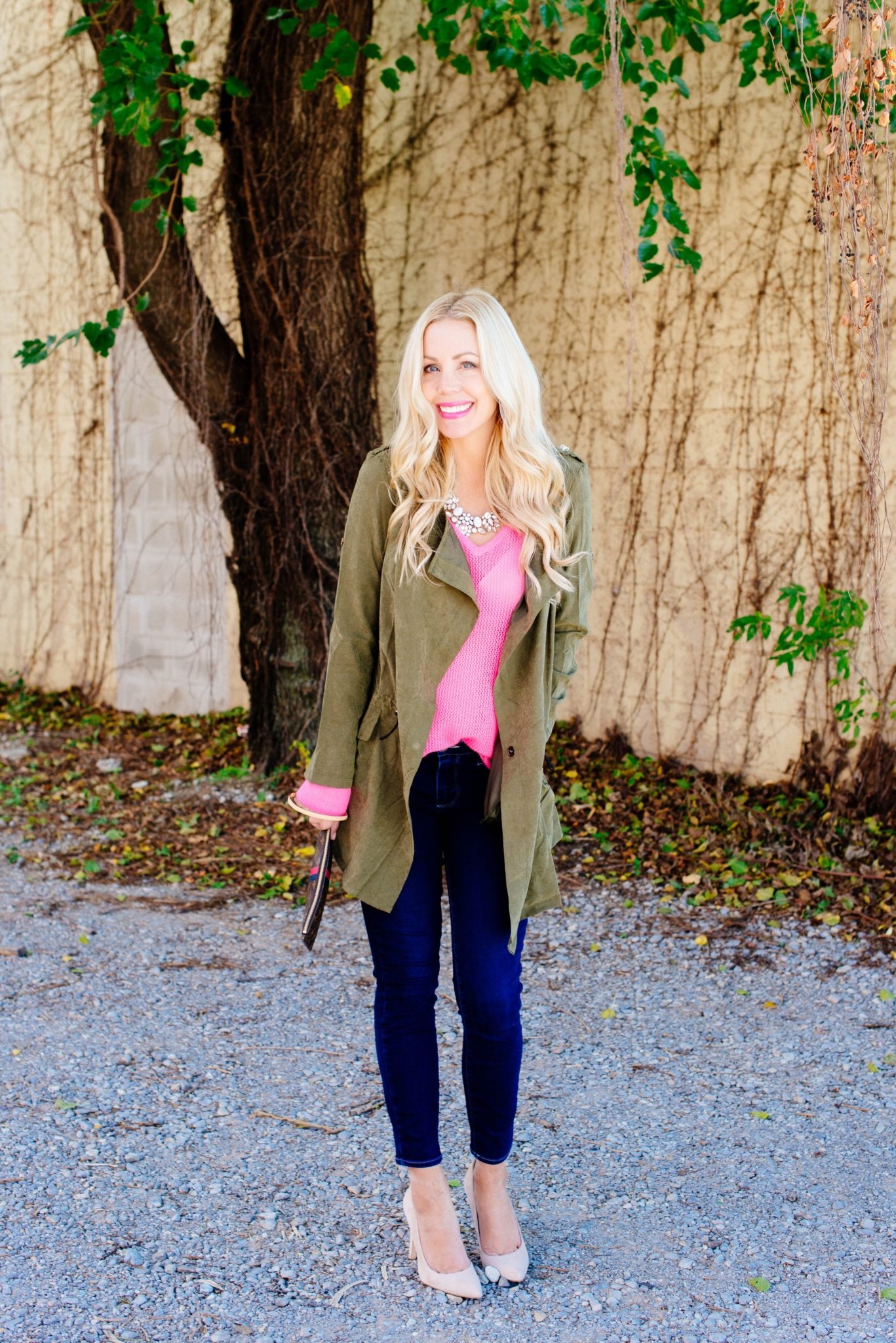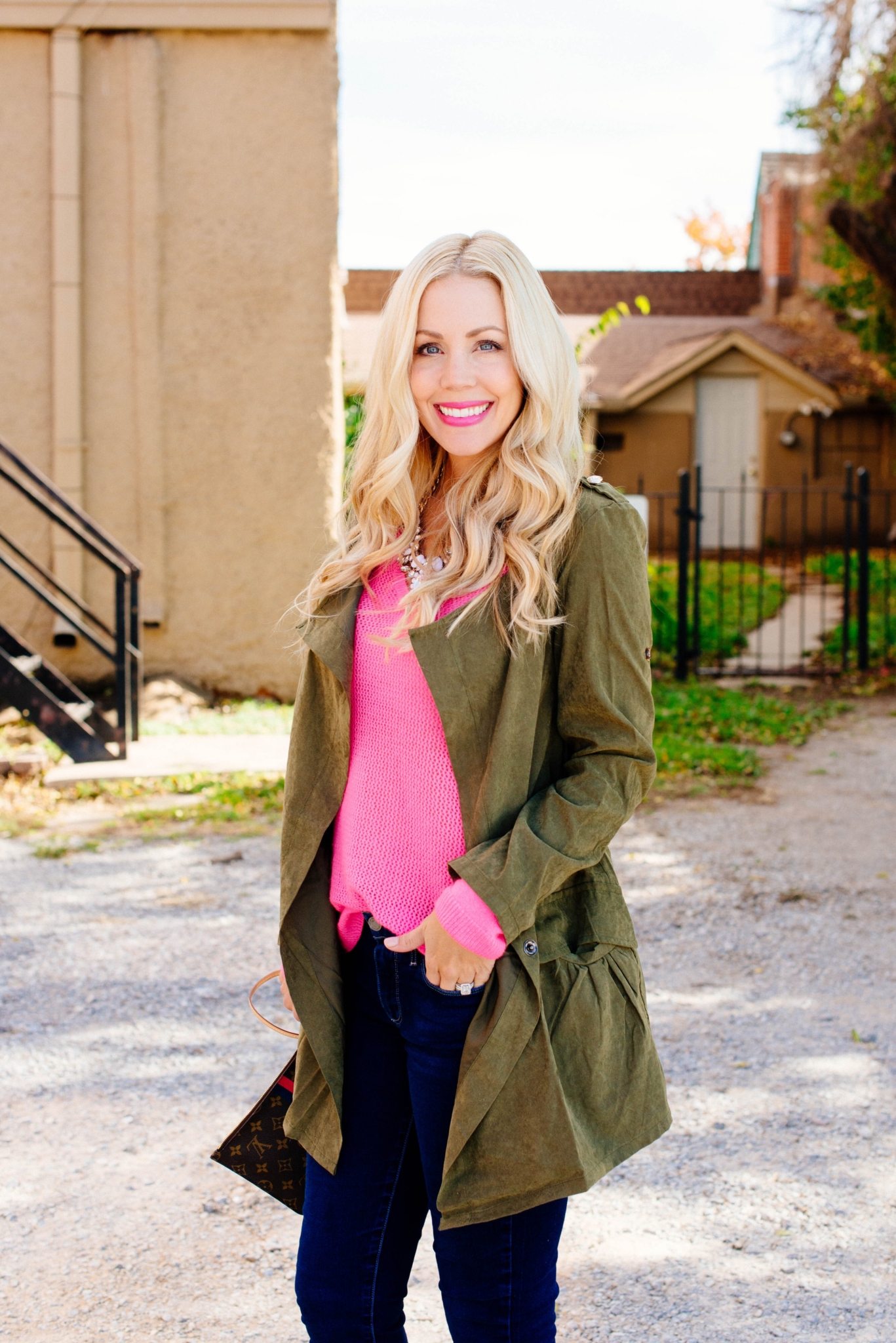 Happy Friday! We have a Christmas party tonight and then a full weekend of activities planned. And sometime soon I am going to have to stop shopping for myself and start buying gifts for everyone else! Ha! Just kidding…not really!:)
Are you looking for the perfect staple piece to add to your wardrobe? This olive green trench coat from Chicwish is loose and draped, but still flattering at the same time (I am wearing a Small). The material is very flowy which gives it almost a more dressed up feel– which I love!
I love how this jacket pairs nicely with any outfit. The adjustable waist with custom fit drawstrings makes it easily adjustable for any body type and makes it convenient to style if you are on the go.  This jacket is currently one of my favorites because of how it fits and the color! Olive green can go with just about anything in your closet…so for that reason it really is a must have neutral you can wear season after season and it will never go out of style. … you can wear it over a simple sweater or even wear it layered if you decide to bundle up this season.
Not only are they affordable, Chicwish always offers free shipping and you will receive 30% on your first order! I was very impressed by the quality of clothing and if you aren't sure what size to order, Chichwish provides a helpful sizing guide to help you determine which option would be your best fit. I would recommend using the guide for each piece you are thinking about purchasing.
To see more images of this featured look be sure to follow my instagram feed at @curlsandcashmere – trust me, you won't want to pass this piece up! Also..if you need a gorgeous statement necklace like the one I am wearing with this outfit…you can shop it at Ocean Bella Hawaii. The owner is the sweetest and they have some really cute options for around $30 or less.
Have a wonderful weekend and remember….my Christmas home tour is coming later next week! Woohoo!