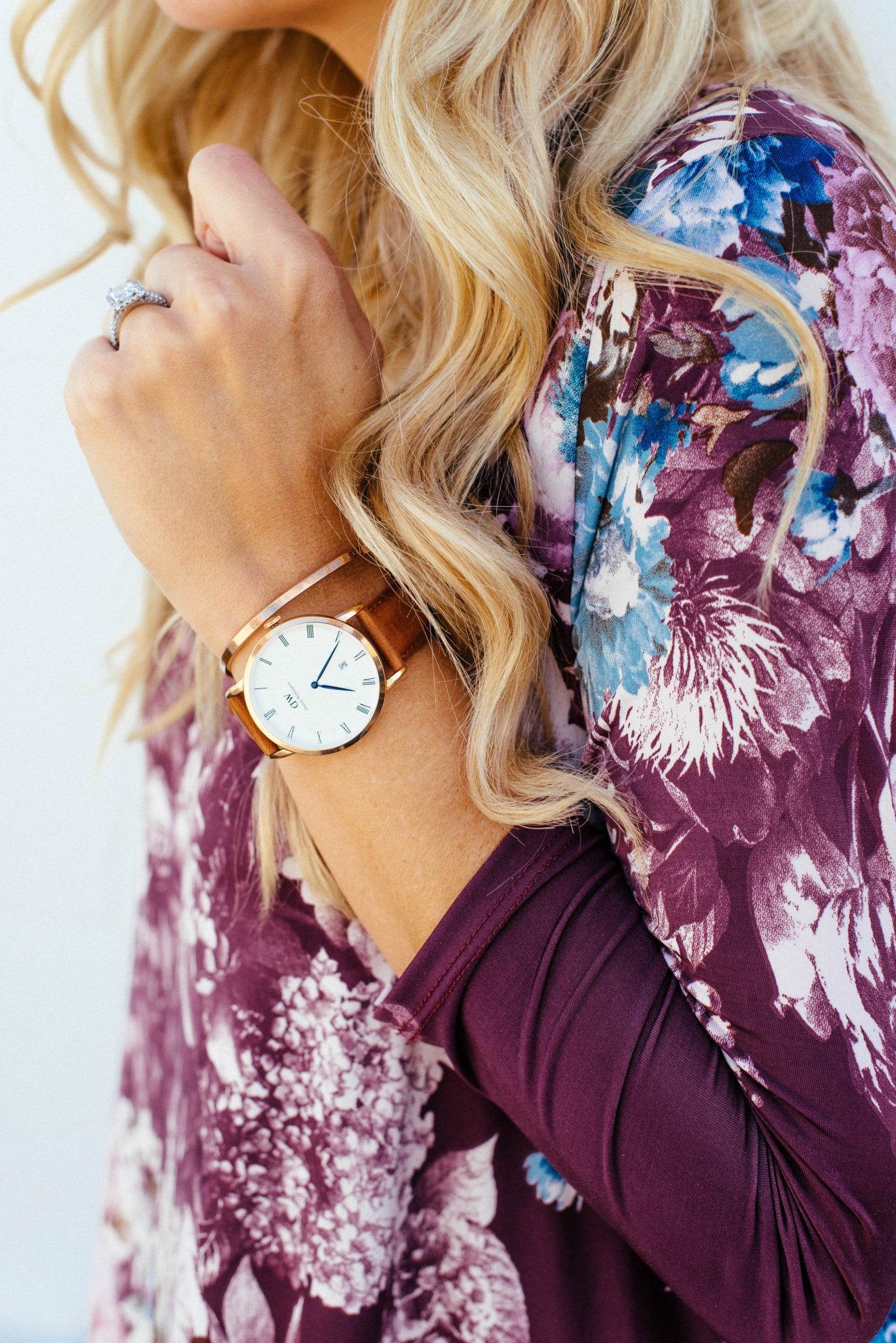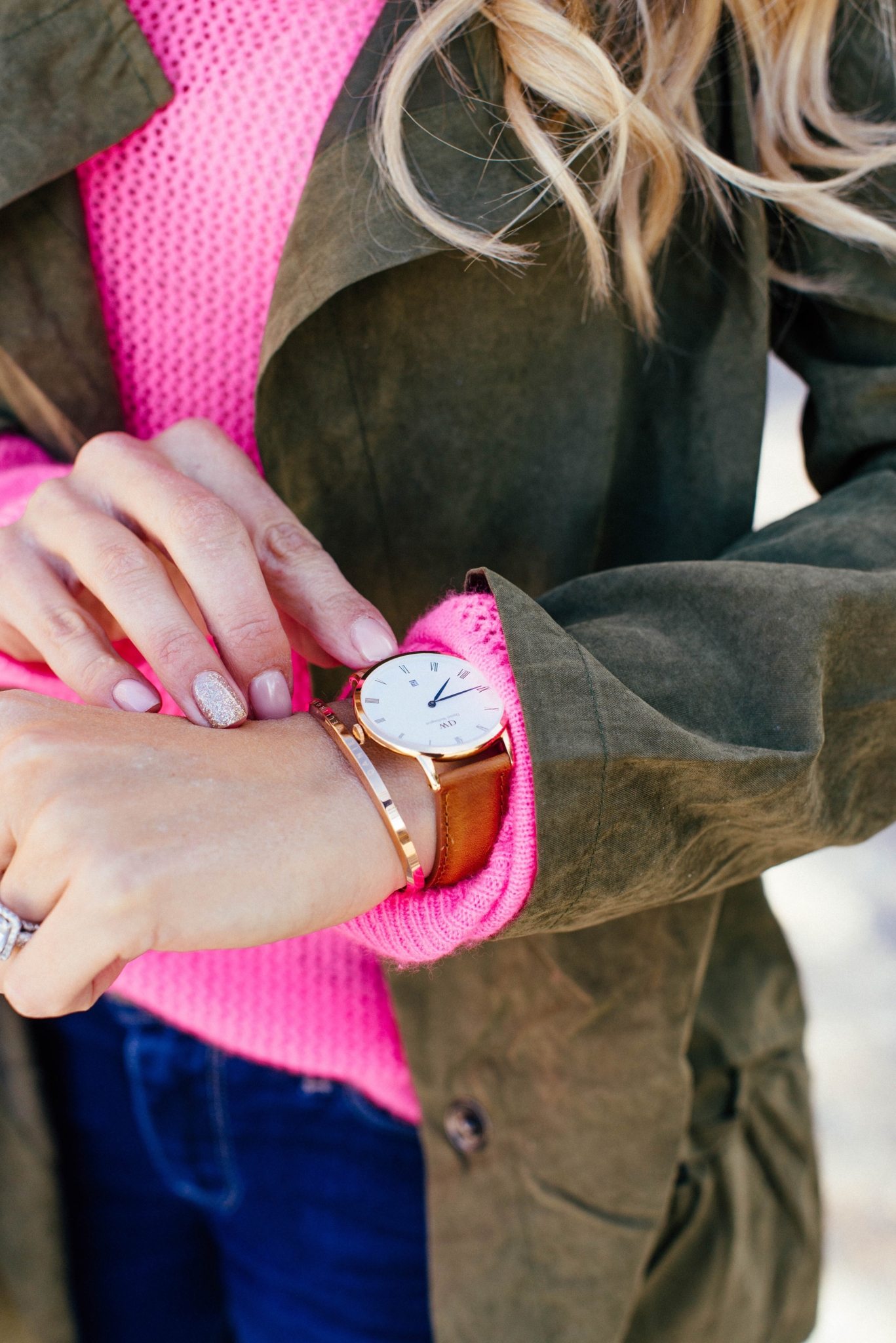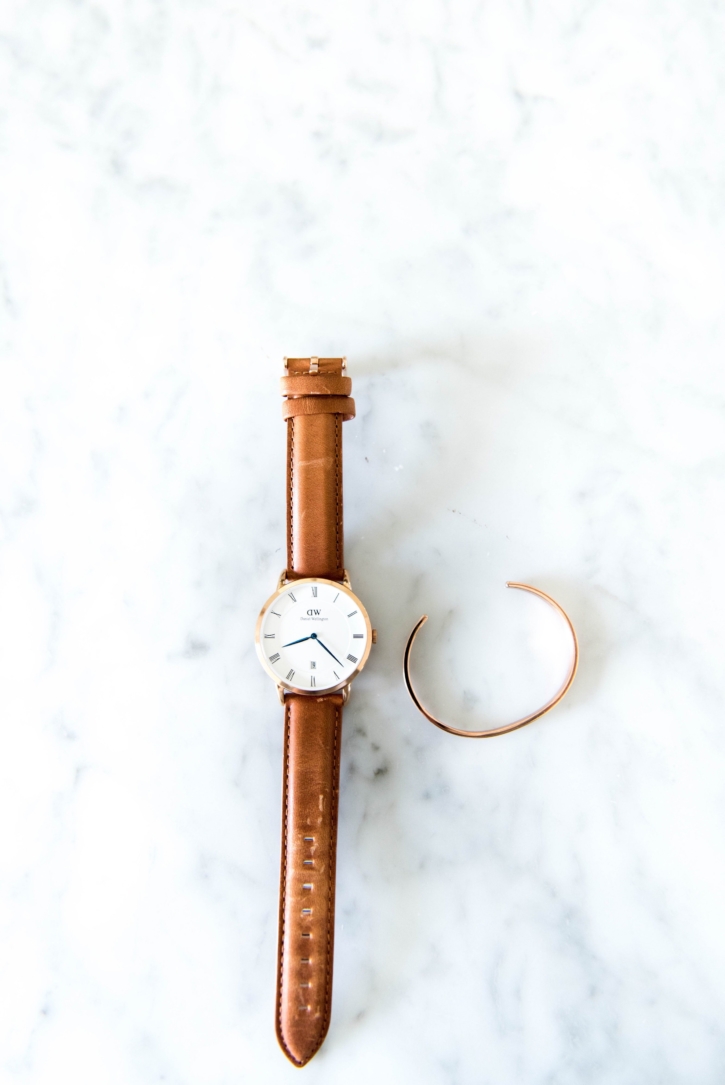 Christmas is less than 2 weeks away, and if you haven't started shopping already, now's the time to do it! Picking the perfect gift for your friends and family can get a bit overwhelming at times, but I am here to help.
I recently reviewed one of the pieces from Daniel Wellington's Classic Black collection, and if you loved it, and are considering getting it for yourself or as a gift for someone, wait a second… I've got something more!
I also had the opportunity to check out their Dapper Durham in rose gold (because you can't get enough of rose gold right?) and I absolutely fell in love with it as well!
Crafted using genuine leather and an ultra thin case design, this one's a sure stunner and a tad more dressed up than the Classic Black Cornwall. I loved the classic look of the Durham and its 38mm" face…as you know, I love my watches to have an oversized feel to them, however you can get it in a smaller size if you would like (34mm"). The hands are actually a really pretty blue and that stood out and added even more elegance to all of my outfits!I paired it with the Classic Cuff in rose gold (size small)- which completed the perfect minimalistic look. I've even been wearing the Daniel Wellington cuff alone too because I love how simple and delicate it is. The cuff wasn't fragile and bendable thanks to its stainless steel core, but was flexible just to the right extent to make sure it works for people with thin wrists too (which helps me because I have tiny wrists).
If you are considering getting your hands on them (pun intended), the watch is priced at $249 and the cuff is available for just $59. But right now, Daniel Wellington is offering a special discount of 10% if you purchase a watch and cuff together. Use my code CURLSANDCASHMERE to gain an additional 15% off!  And just in case you'd like to get one for that special man in your life, you can always check out their options in silver- another classic option which works for you too if you're not a rose gold fan. I've linked several options below and don't forget to use my code to get an extra 15% off.
I am almost done with my holiday shopping now (thank the lord for the internet)! What about you? Let me know in the comments box below! I'd love to hear your thoughts! Happy shopping and have a great week!
ALL PHOTOGRAPHY TAKEN BY KAYLEN GREGORY PHOTOGRAPHY
*Thank you to Daniel Wellington for sponsoring this post. As always, all opinions are my own.