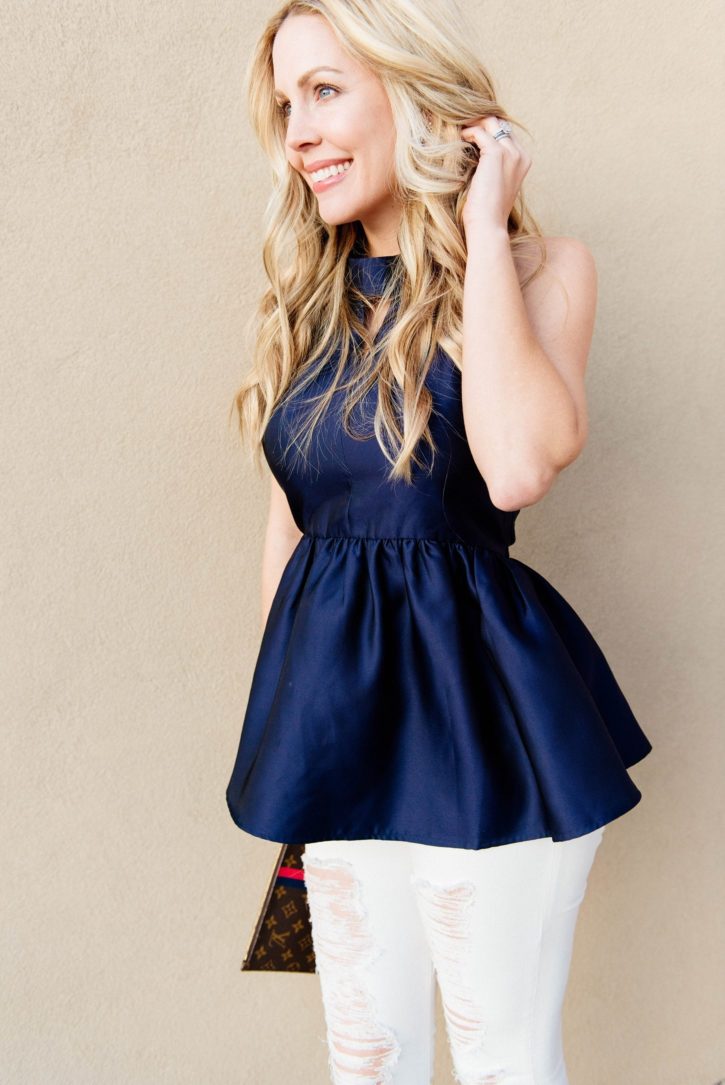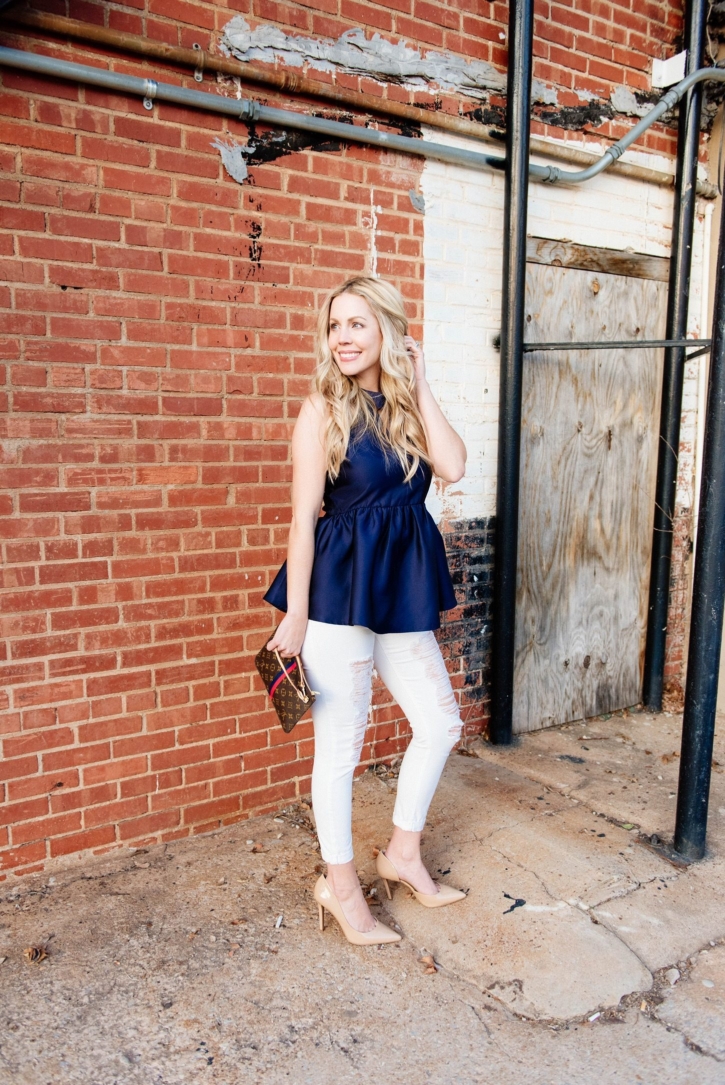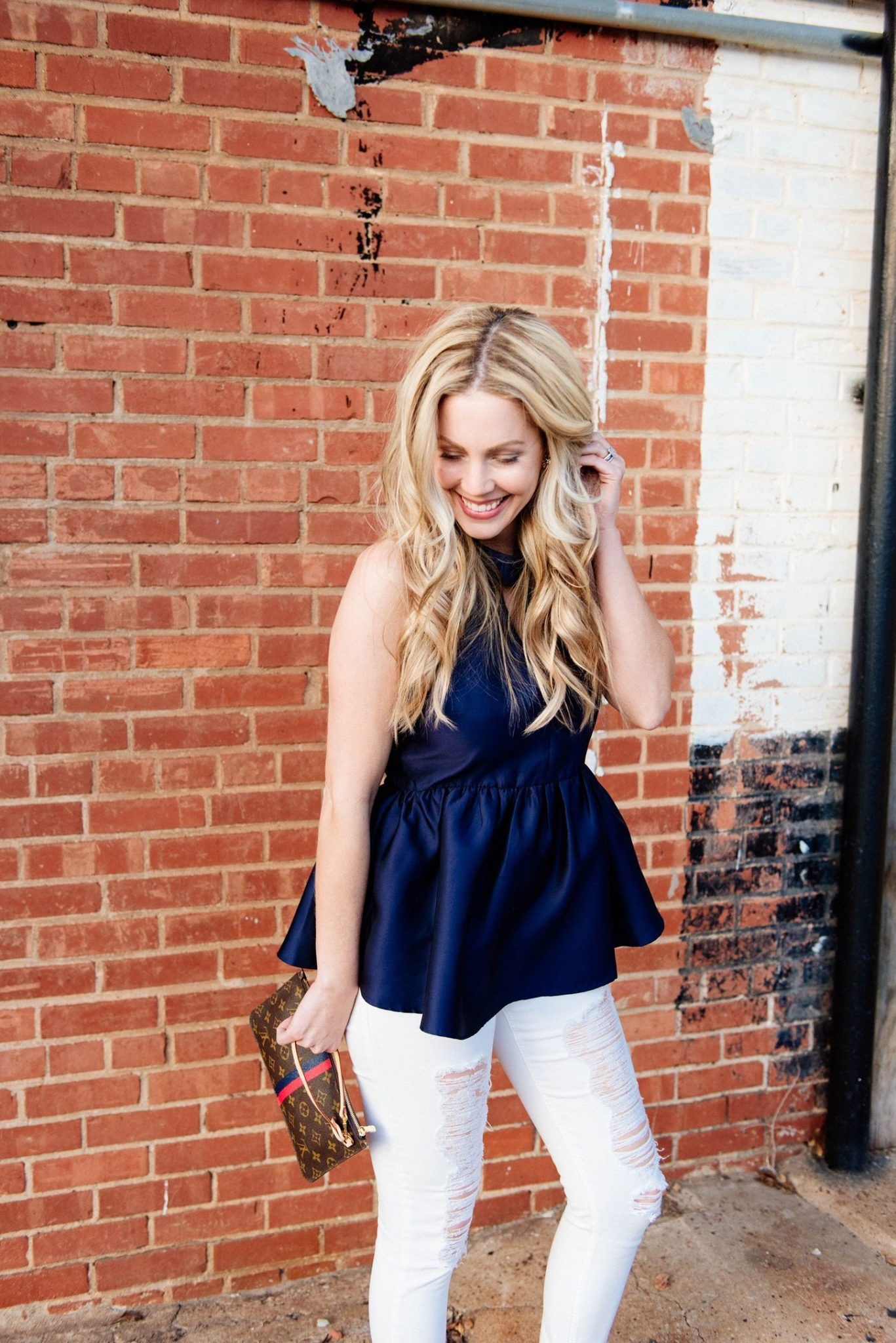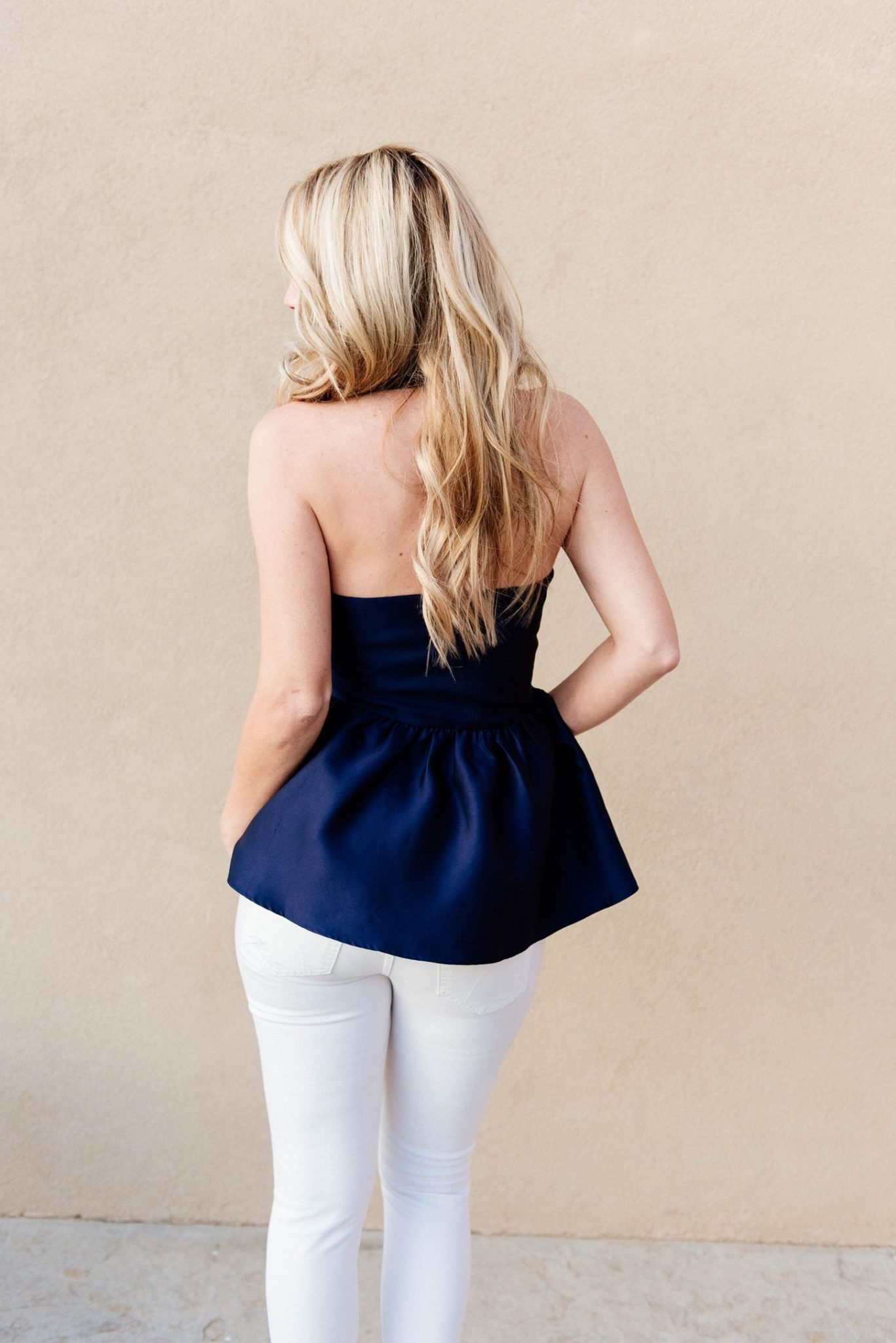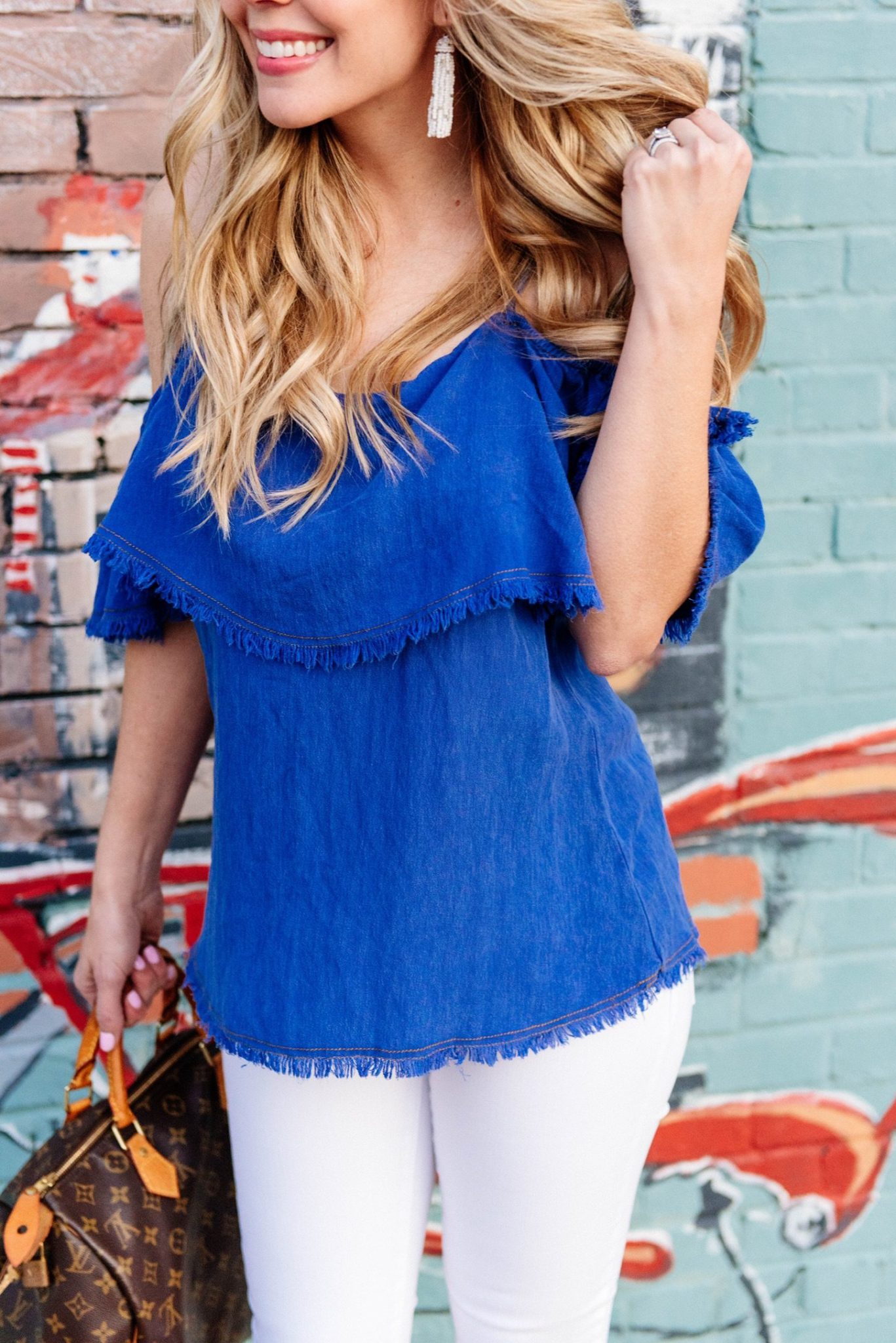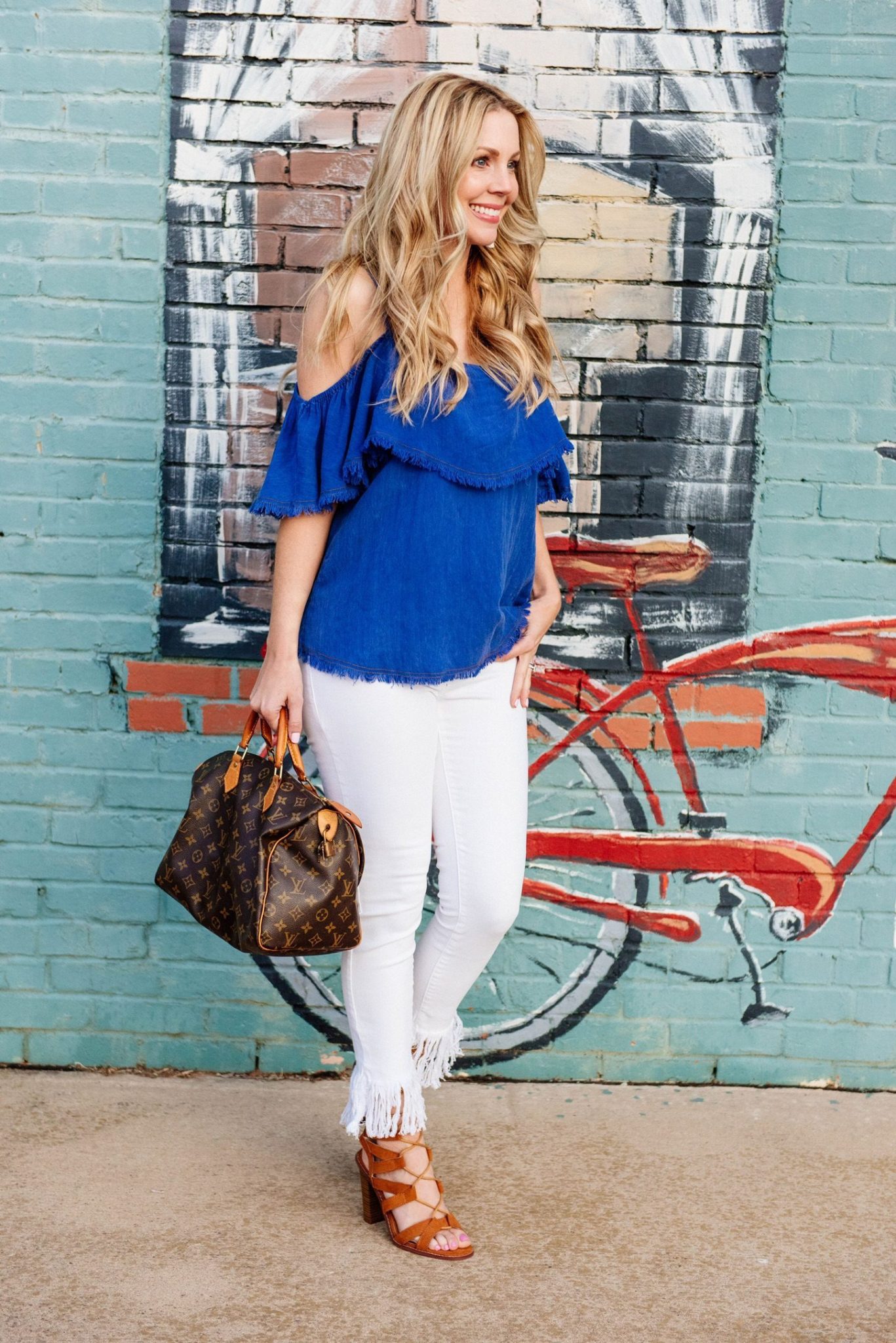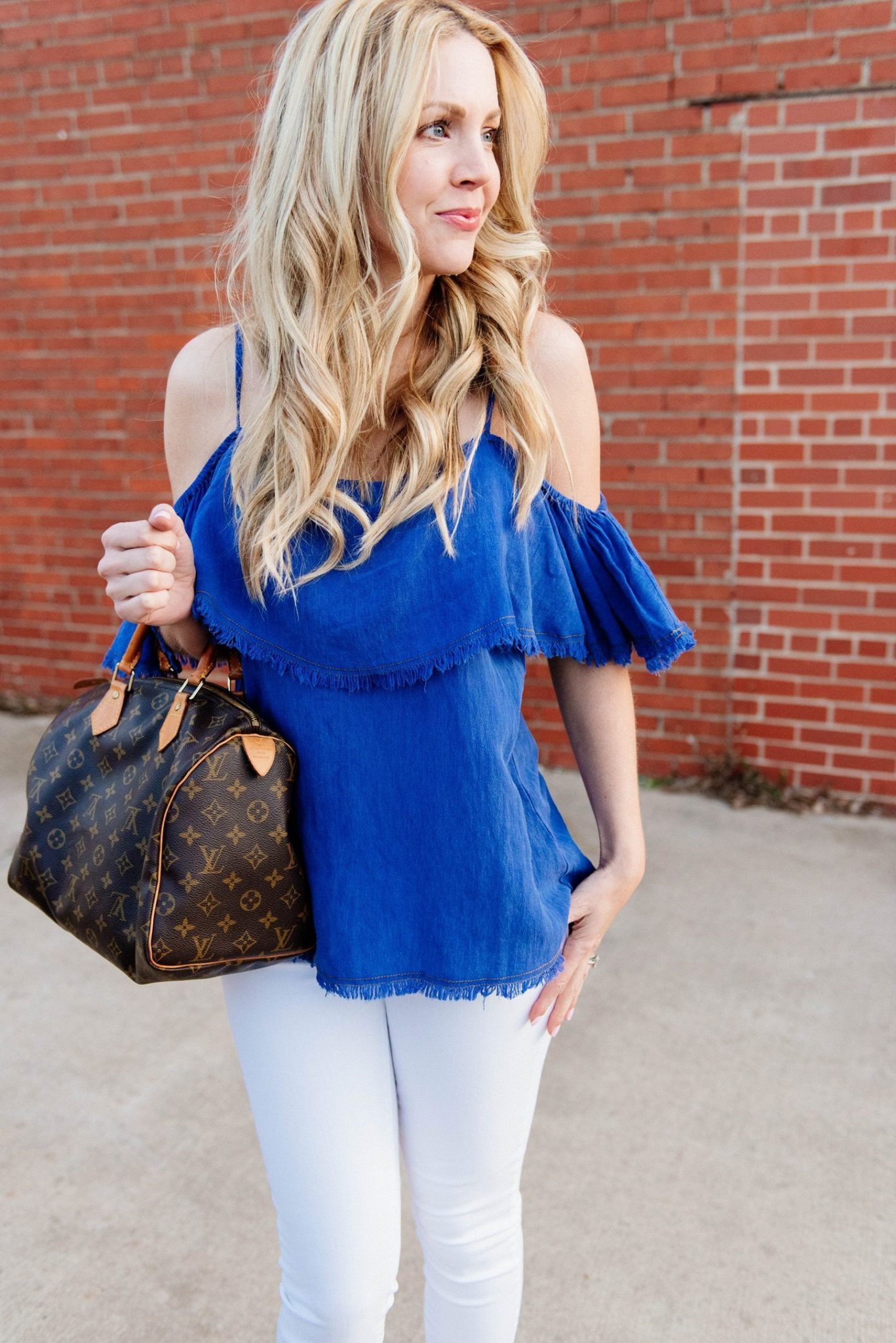 How is everyone's week going? I hope you got some amazing gift ideas from my Valentine's Day Gift Guide for her.  Blush is going to be huge so I will for sure be buying these jeans from the guide before they sell out.  Now, I've got to "remind" my husband and see if he's made reservations for us yet! Do any of you local gals love Cheever's? It's one of our fave date night spots. If you go, try the queso! It's to die for!
Today I wanted to share with you 2 spring looks from Miss Match Boutique. They have so many on-trend options, it was hard for me to choose and they are all very well priced. Even better, right?! I knew that I wanted to choose some spring styles to go with my newest white denim purchase. The temps in Oklahoma have been so spring like lately, I have been thinking ahead to what kind of spring styles I will be wearing in just a month or so! I am still so obsessed with white denim and don't see the trend fading anytime soon. And everyone knows I love blue, so what else would I choose.
The first look is the navy peplum top. I am wearing a small. I love the fabric, the navy has a slight sheen so it seems a little dressy. But, still perfect with distressed denim and these heels. This is a perfect going out look with the girls or for date night.
The second look is the cutest fringe off the shoulder top. It's chambray, which always pairs well with any color of denim. This is going to be so cute this summer with cut offs as well. Or even over my bikini top at the lake or beach. And how cute are the tan lace up block heels?  These can go with every single thing in my spring and summer wardrobe. And the best part… they are so affordable at just $44!  Head to Miss Match for the tops and lace up heels and see below for my denim and nude patent heels.
Have a great week and please always reach out to me anytime you have any questions for me! Don't forget to subscribe to my blog so you never miss a post!


*All Photos taken by Kaylen Gregory Photography
*Thank you to Miss Match for sponsoring this post. As always, all opinions are my own.