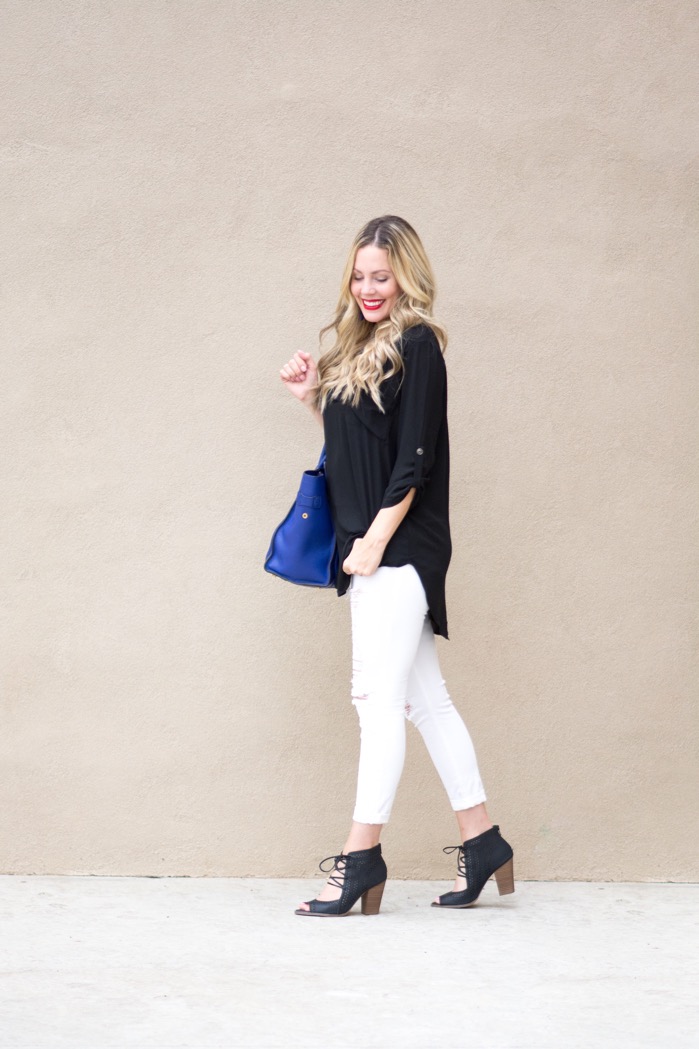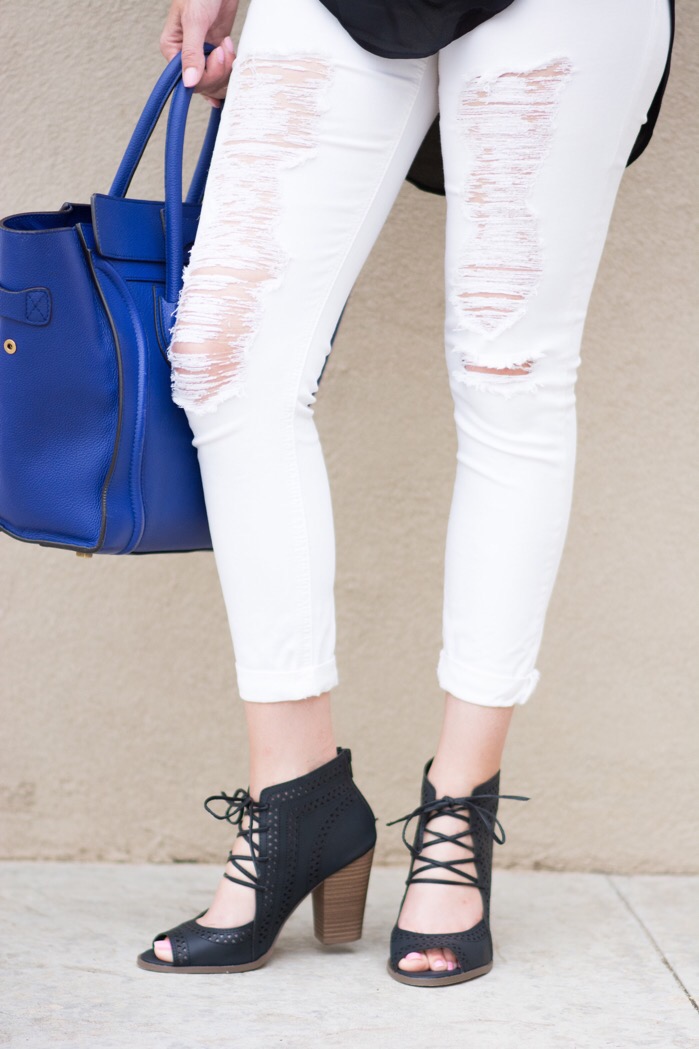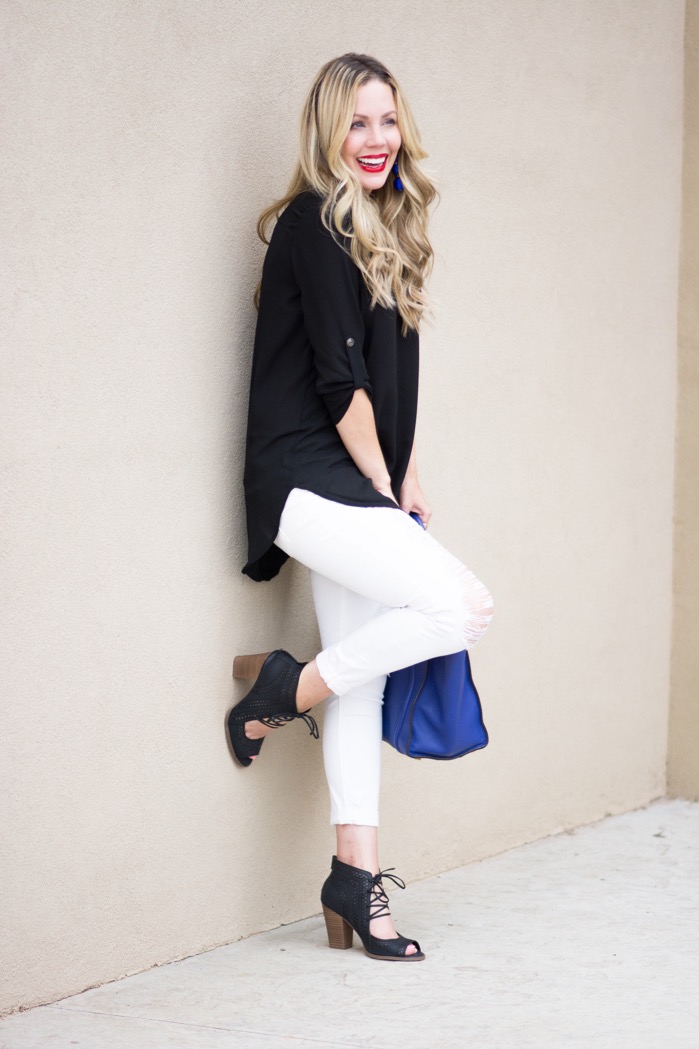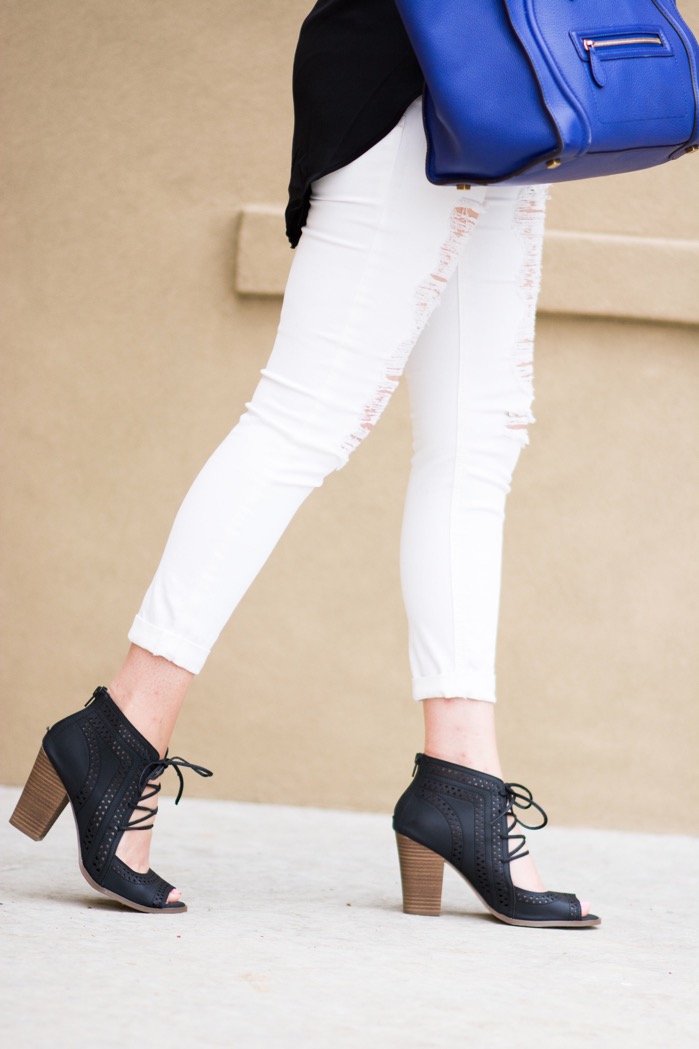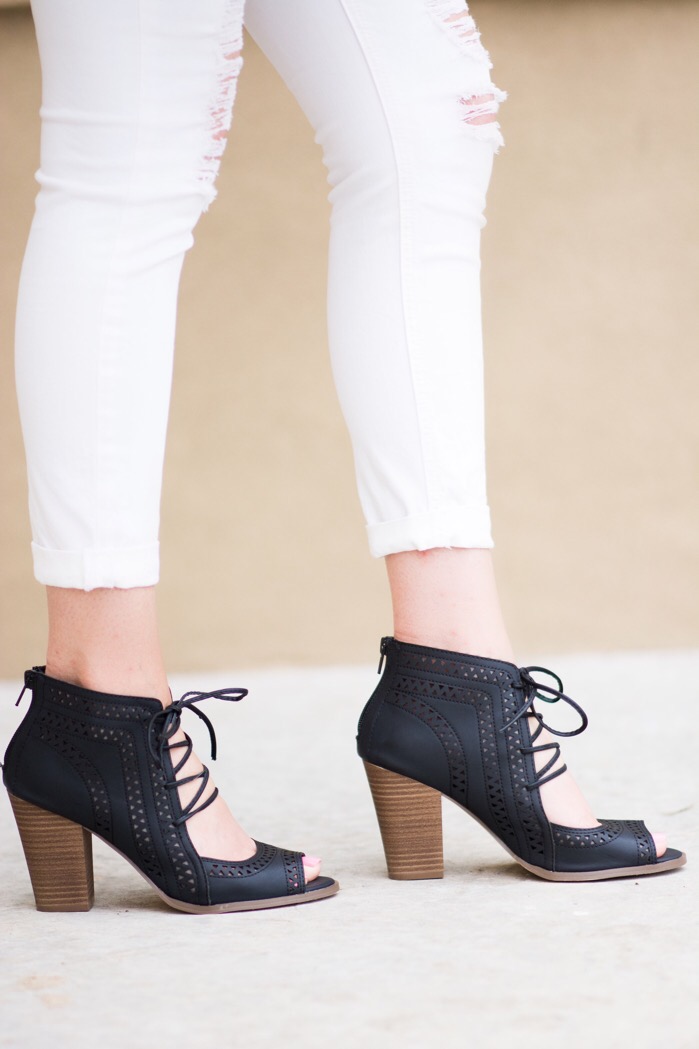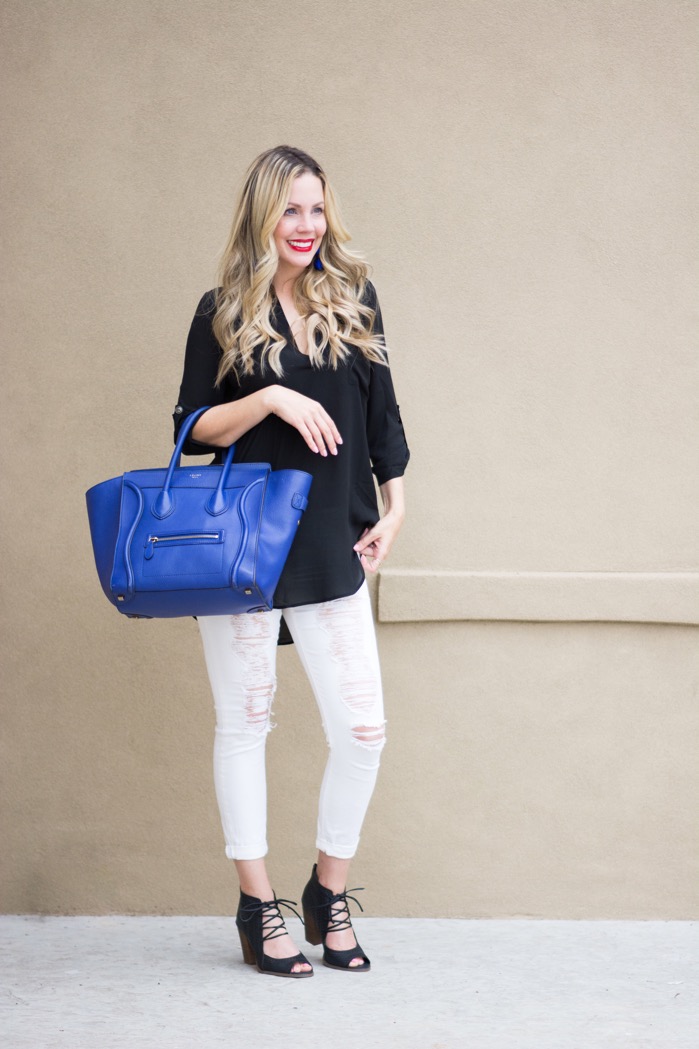 Hi everyone! We are still recovering from our wonderful vacation to Jamaica. It was our first time taking our 3 kids out of the country, and it could not have been more fun.  I am still in vacation mode…trying to get back into real life mode! But, at least it's still summer vacation around here until the kids go back to school in August. While we were away, I wore a pair of cute summer sandals for dinner at the resort.. several nights in a row actually. I love them so much I wanted to share them with you today. If you need a new pair of cute summer sandals in your closet, these Weekday sandals by Restricted Shoes are perfect.
I was on the hunt for a pair of new black lace-ups for summer but I also wanted them to be comfortable too. I don't know about you, but I feel more confident and put together when I have some added height from a heel on, but it has to be comfortable or they will just sit in my closet. These Weekday sandals are very stylish and comfortable at the same time. I love the 3.75″ stacked heel and the lace-up feature is so on trend right now. I paired them with my go-to white denim and black tunic for a simple, yet classic look. With a pop of blue from my handbag, the black sandals complement the outfit perfectly and add a fun element to the look.
The laser cut details on the body of the shoe make them appear so much more expensive than they actually are. They retail for $70 on RestrictedShoes.com, however…they have generously offered a 25% off coupon code for my readers. Use code C&C25 for 25% off any regular priced style at checkout. And please note…they also came in nude and a whiskey color which are both staples as well…you can't go wrong no matter what color you choose! Thanks so much for reading today and please let me know if you have any questions about the fit of my latest cute summer sandals. Have a great weekend!
*Did you catch my recent post before I left for vacation?  I recently updated our entryway.
Photography: Chelsi Dennis Photography