Follow my blog with Bloglovin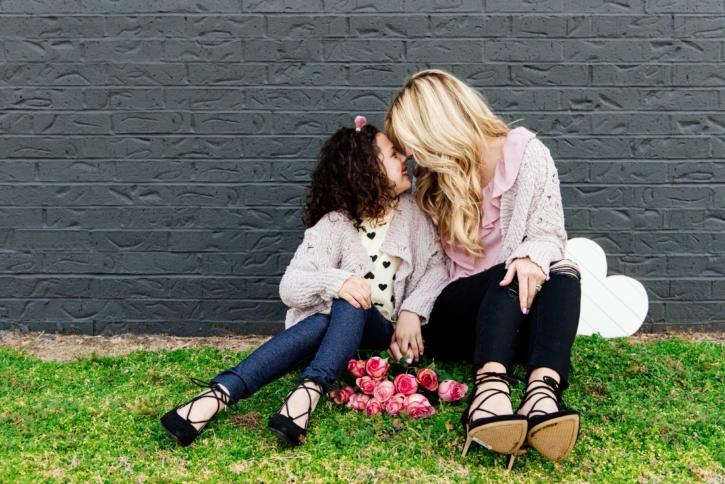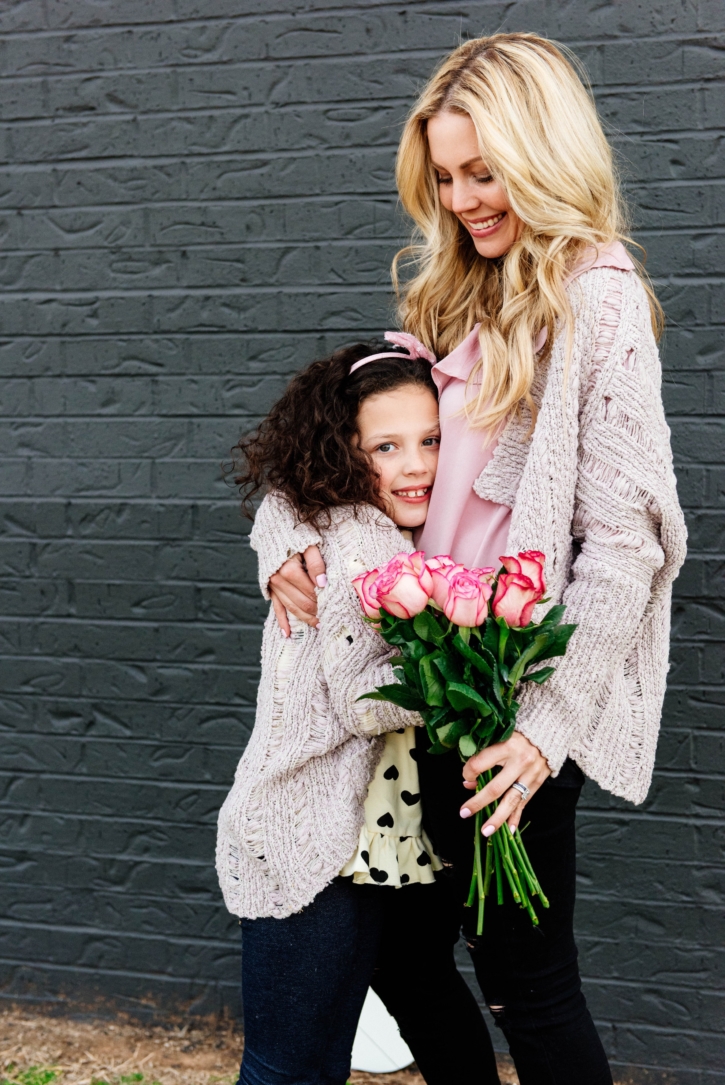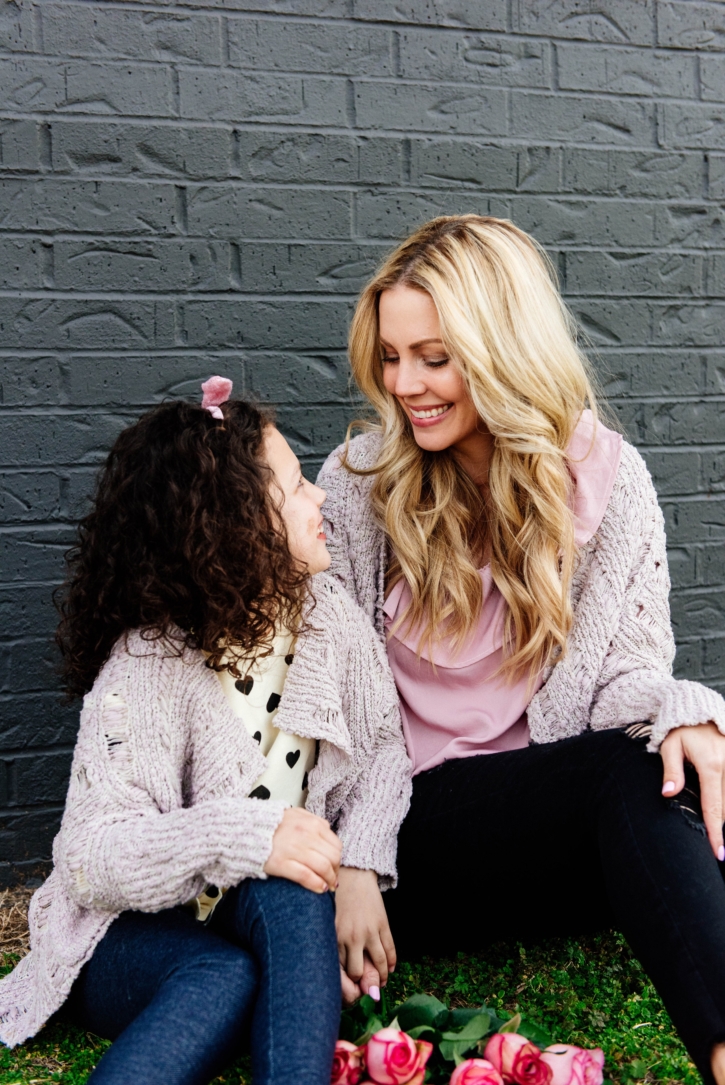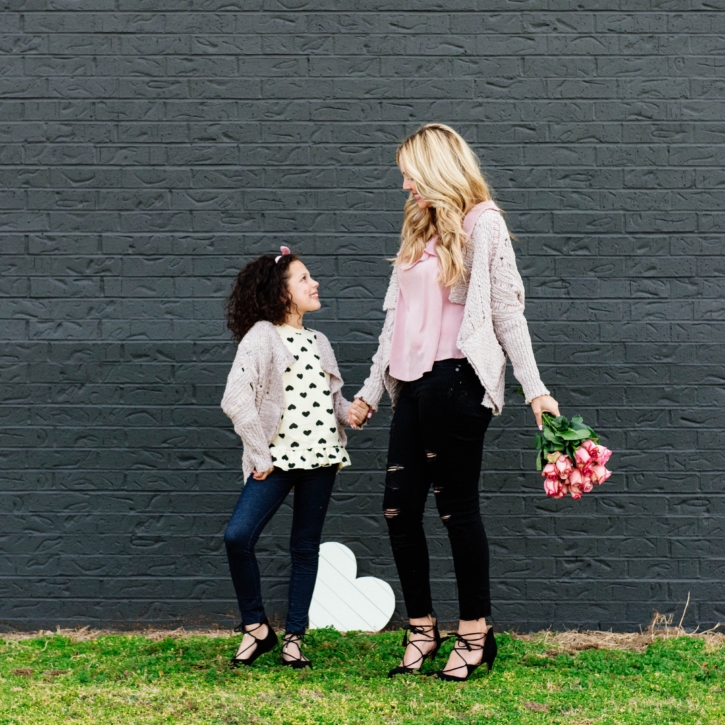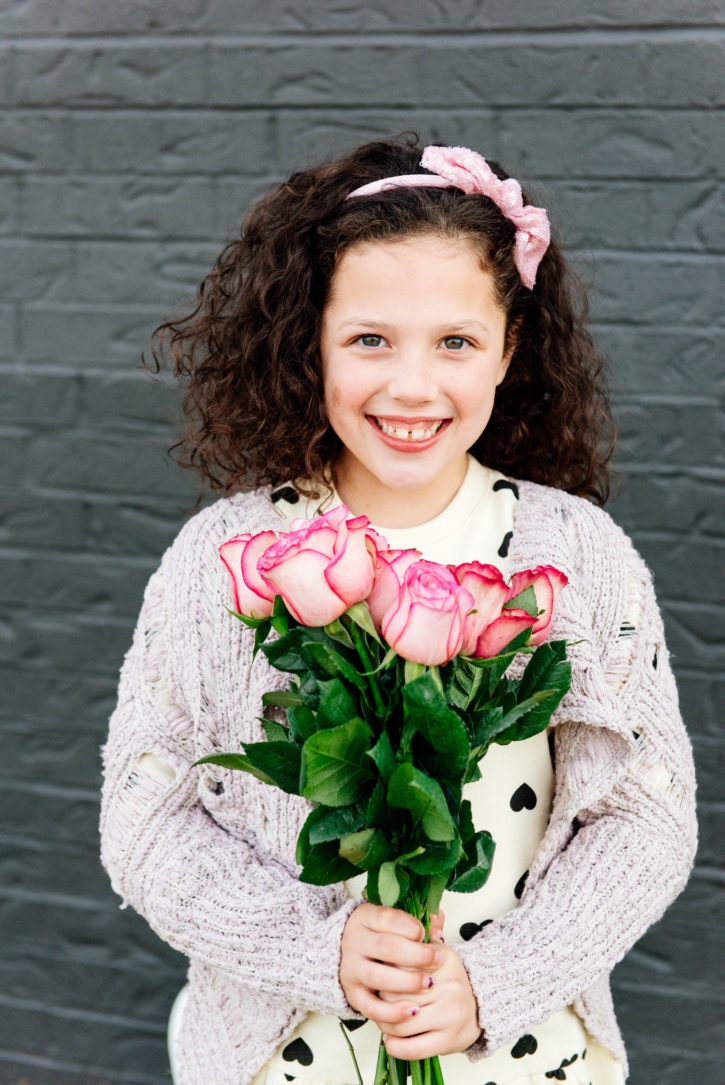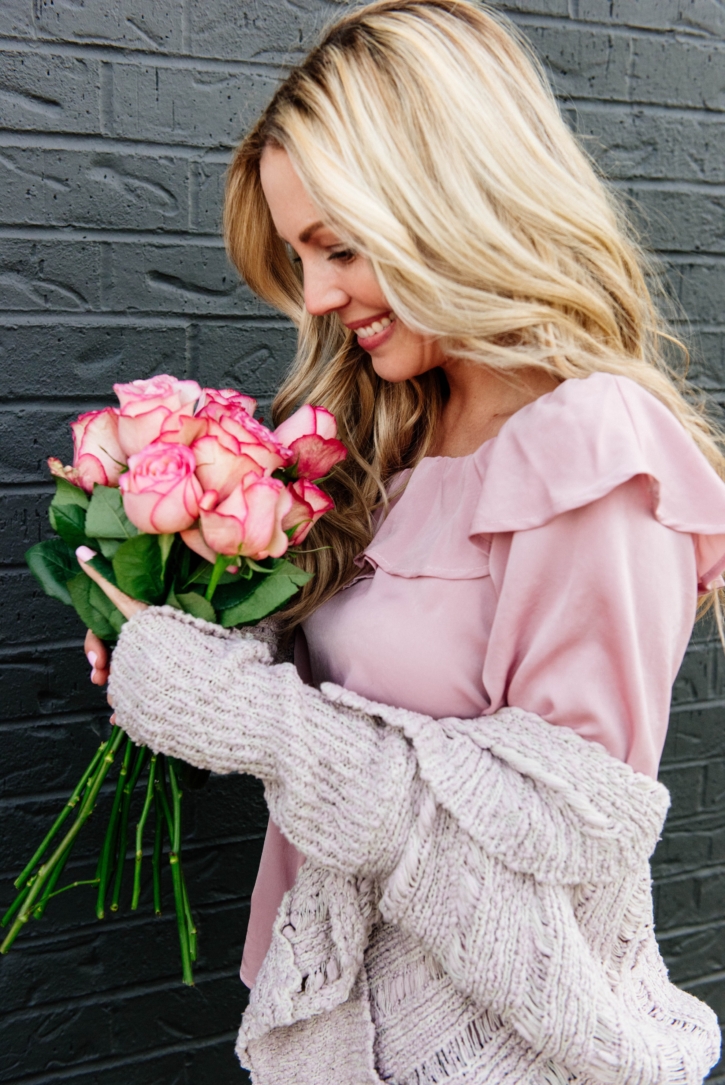 Happy Monday! Did you do anything exciting over the weekend? We didn't do too much but I did sneak in a girl's night out and an early Valentine's date night with my husband. We had lots of good family time too and my parents hosted a Valentine's Party for our kids last night with their cousins. It was so cute and fun! My mom outdid herself and had a chocolate fondue bar with so many yummy options for the kids. I hope you were able to get in on the giveaway from Friday's post with Miss Match Boutique as well.
We all know Valentine's Day is tomorrow and what better way to celebrate then with a sweet post with my first born, Hayden. Let me tell you she was SO excited to do this shoot with me and couldn't believe Piace Boutique sent her a top and cardi for her Valentine's Day outfit. They have a great selection of clothes for kids with their Dear Ellie line as well as a large and adorable women's selection. Her black and white heart sweater is darling and she will be wearing it to school tomorrow for Valentines Day.  I always love black and white prints for kids and will pair it with some colorful leggings or her little jeggings she wears constantly. They also sent her this super soft and cozy cardigan that matches mine. She thought it was pretty cool to have a matching mother daughter Valentine's Day outfit with me and I'm hoping she will think that way for atleast a few more years. I am wearing this cardigan with this blush pink off the shoulder top. I love love love blush right now (check out this post for all of my blush picks) and will wear this into spring with any of my denim or cut offs. The cardigan is great because it feels like a blanket but is still not too hot, so its perfect for a cool spring night when you need a little warmth over a blouse or dress.
I hope you get spoiled tomorrow for Valentine's Day and feel so much love whether it be with your hubbie, your kids, your family or your girlfriends! Have a great week and don't ever hesitate to contact me if you need last minute help with your Valentine's Day outfit. I would also LOVE it if you would tell your friends about my blog and Instagram and spread the love! Thank you!
Lace up Heels and My Black Denim
Hayden's Jeggings and Lace up flats
Follow my blog with Bloglovin