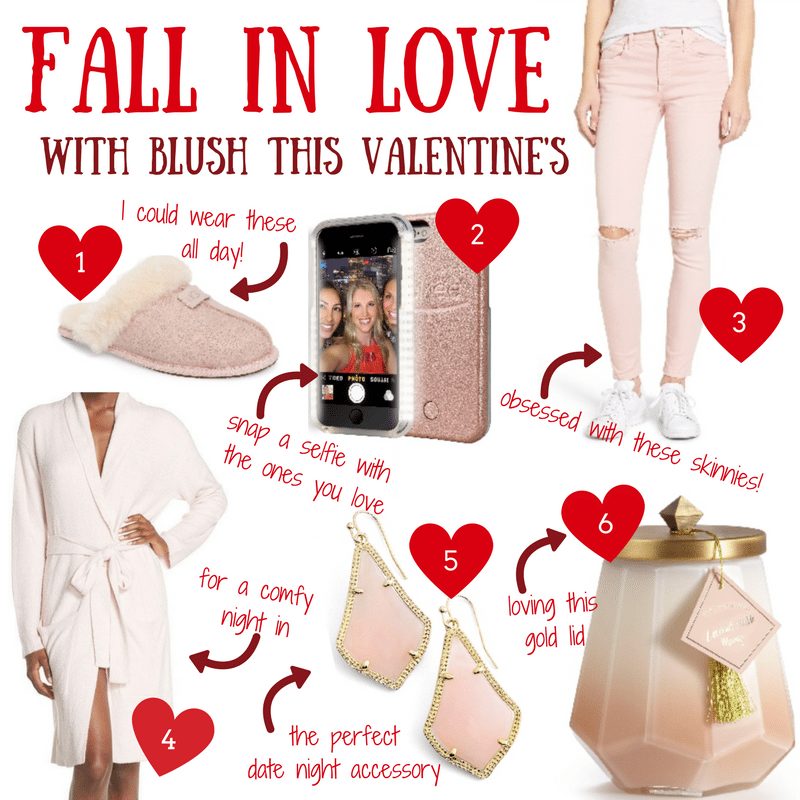 Good morning! I am all about blush pink right now and what better way to get some in your life than with Valentine's Day right around the corner. Blush is going to be a huge color trend for spring and summer.
My husband and I usually don't do anything too big for Valentine's Day. Now when he was wooing me back in college, he went all out! I'm talking rose petals and candles on the floor leading to gifts and more! Home cooked meals are the way to his heart these days so I will usually cook him one of his favorite meals and desserts, and celebrate with the kids. Then, he usually repays me and takes me out somewhere nice and surprises me with a gift. Last year, he got me this bag for my Valentine's Day gift, but I have a feeling this year we will keep it low-key with the gifts. Actually, a better idea is to send him to my Valentine's Day gift guide and inspire him with these ideas…Send your honey this post too!
I hope you all have a great week and please reach out if you have any questions about anything, anytime! I've got all the items linked below for your convenience. Get a little blush in your life before spring and summer are here! Don't forget to subscribe to my blog site so you never miss a post.