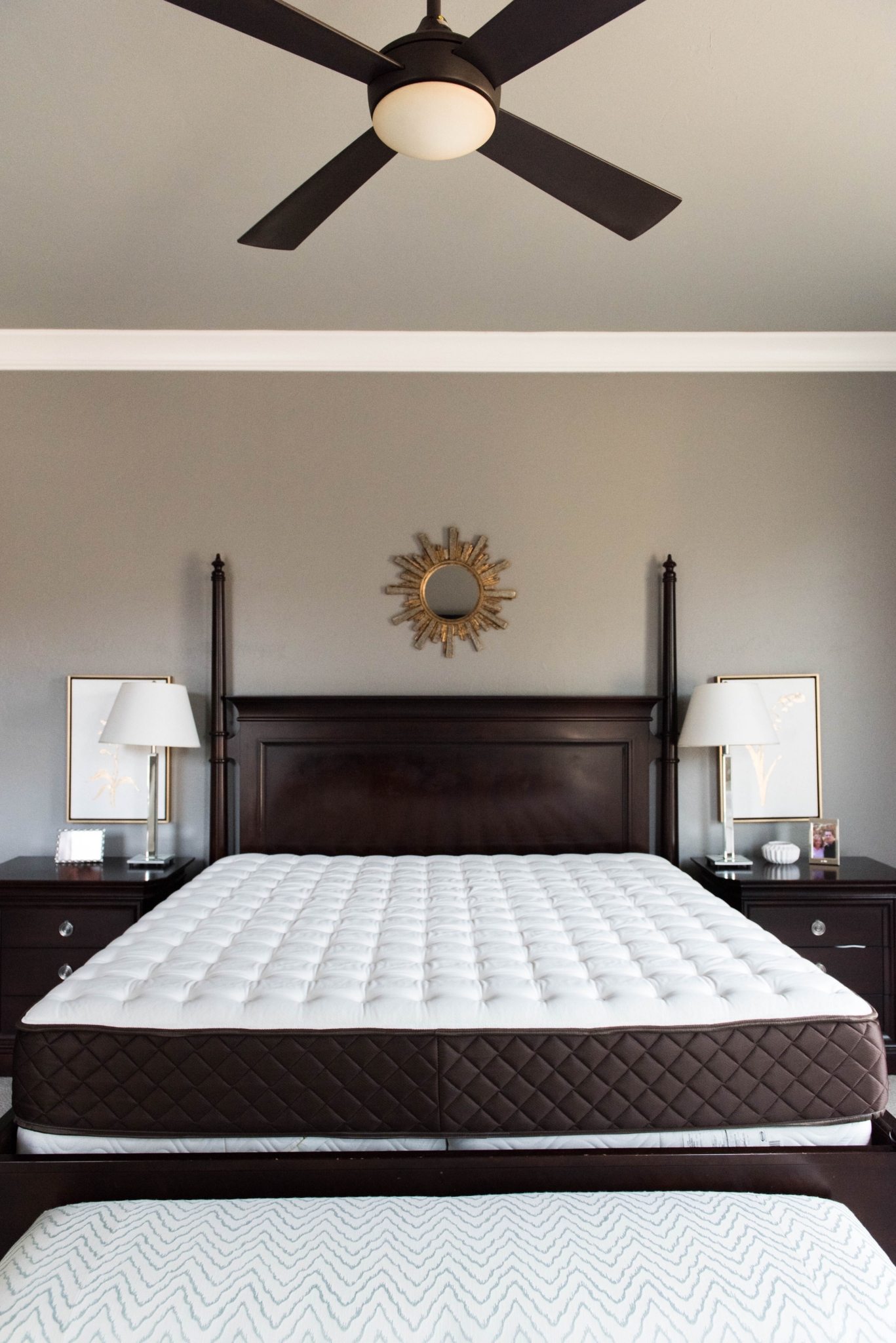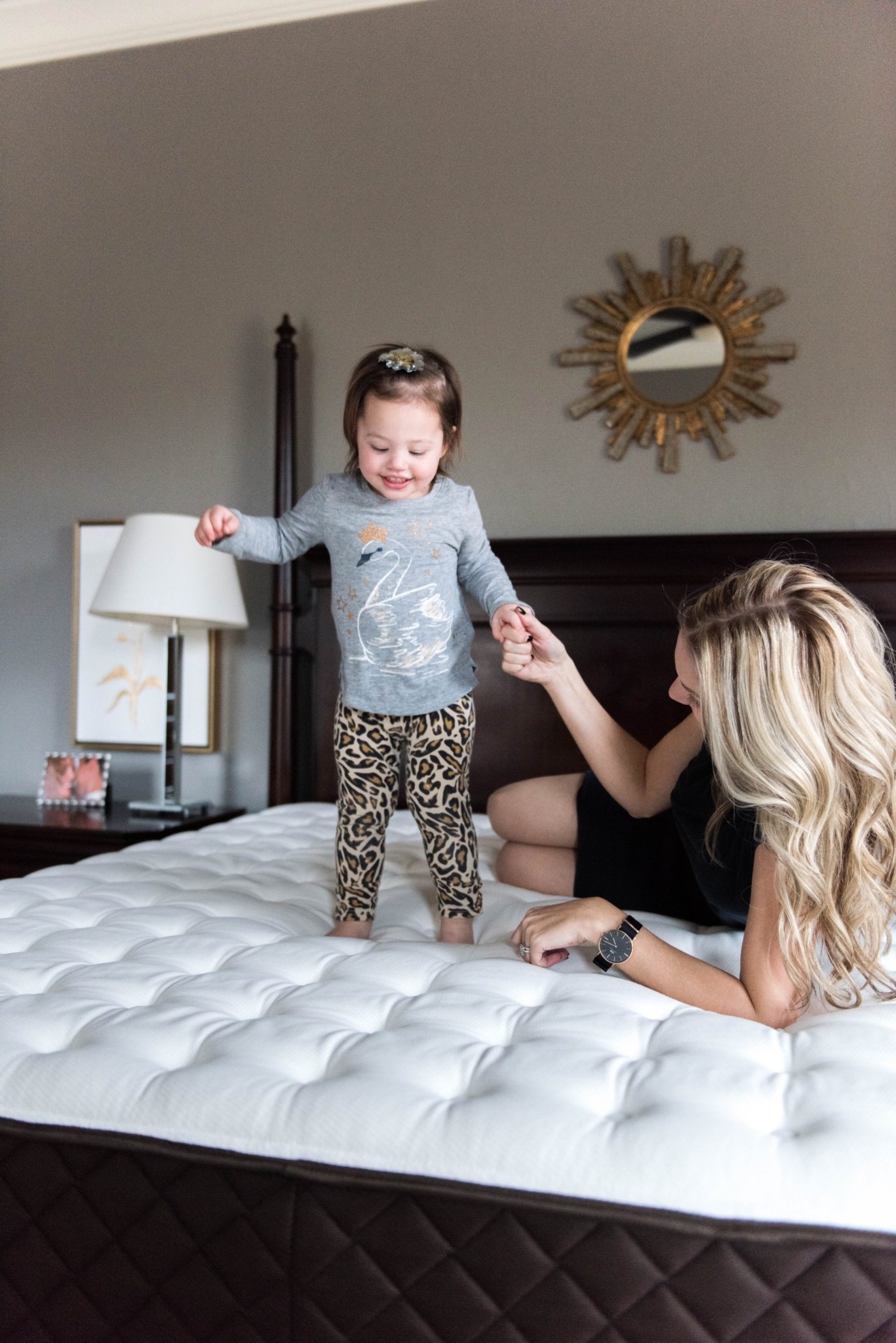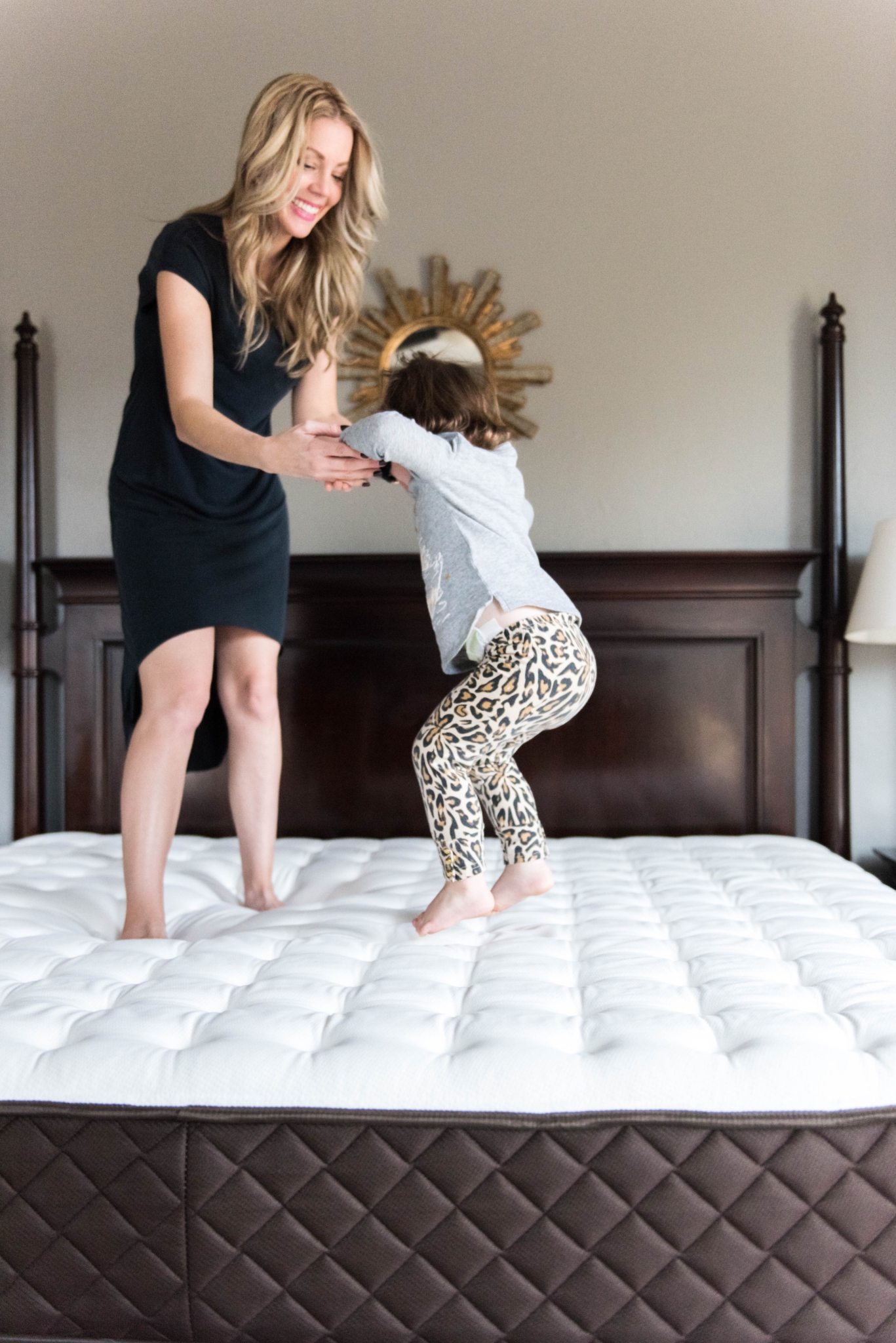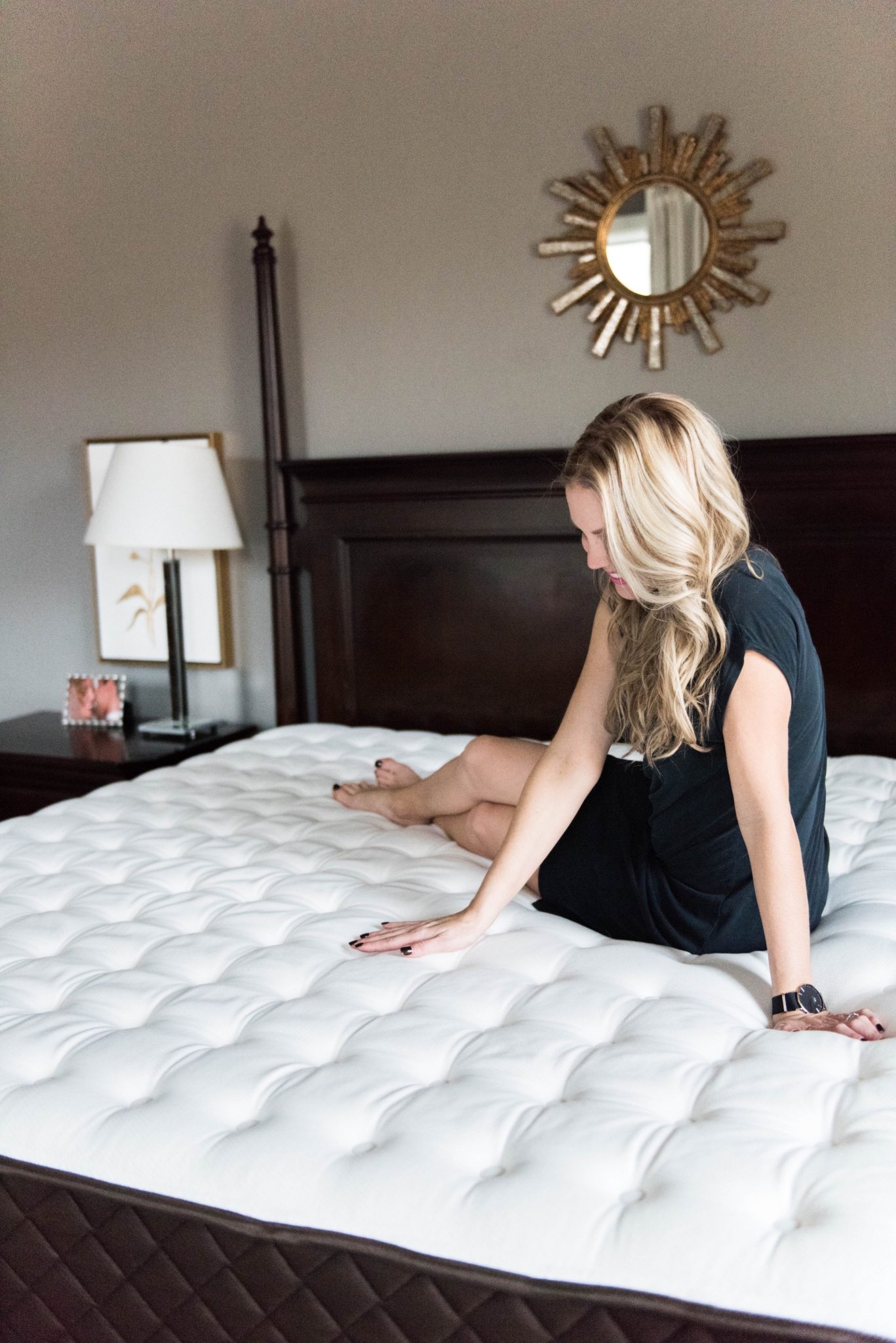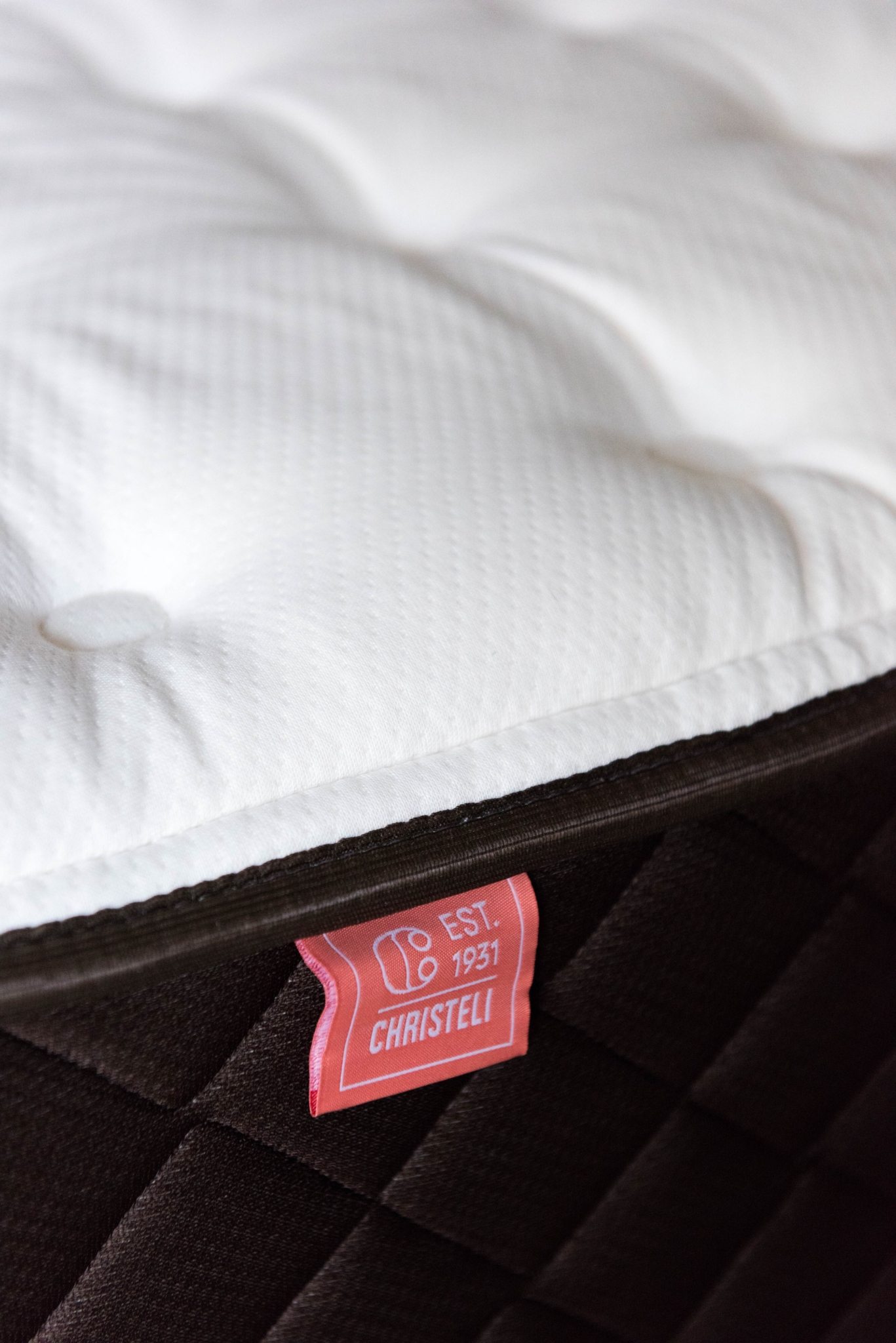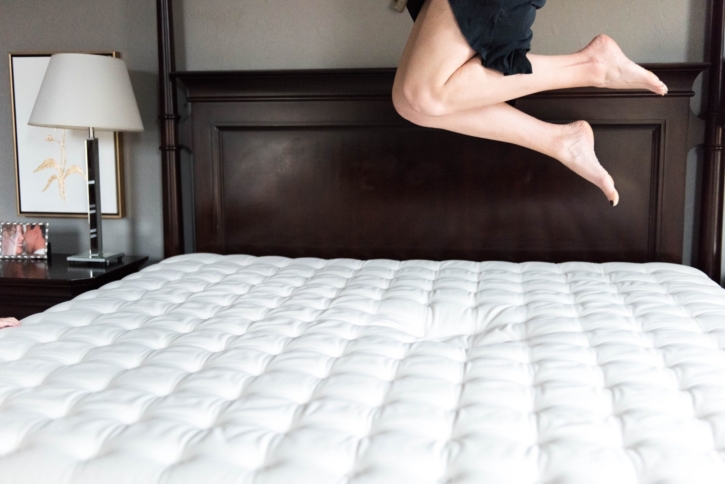 Happy Monday! I hope everyone had a great weekend. Were you able to implement any of the tips from my last post? Even just one is a great start!
Today I wanted to ask you how long it has been since you've bought a new mattress? Have you heard the commercial that mentions you should get a new one every 8 years or so because after that, it is full of dead skin cells? GROSS! This had been on my mind because after we got married, a new king mattress was the very first purchase we bought and that was almost 13 years ago. My husband and I kept talking about going mattress shopping, but we just never got around to it. We both LOVE getting a goodnight's sleep and know how important it is for your health too, so we were in the beginning stages of mattress shopping.
I began researching and asking around and a few people mentioned a brand called Christeli. They have been in business since 1931 and use all American sourced materials to construct their mattresses. They also have a lifetime guarantee and are one of the largest bedding retailers in the United States. They offer more benefits than Tempurpedic mattresses, but for way less money. I was liking the sound of it, but was very skeptical if we could actually choose a mattress online without testing it out first.
I spoke with our sales rep, Vincent, and he was very informative and knowledgable. I told him our concerns and also that my husband has back issues and needs good support. He sees a physical therapist for his back every week, so we definitely needed a mattress that will support him but not feel like a rock either. He suggested the Versailles option because it is made up of Ortho-Care foam and is chiropractor approved. They offer a direct comparison on their website with the Versailles vs. the Tempurpedic Contour Supreme. The Christeil mattress has more advantages than the Tempurpedic! I was getting more and more excited to try the mattress out.
Once it arrived via FedEx, getting it set up was simple. Since its made up of foam, once you unroll it and unbox it, it slowly expands to its full size. We already had a king box spring set, so we laid the Versailles on top and waited an hour or so. Once it was done expanding, we couldn't wait to try it out! I was honestly shocked at how comfortable it was. I was worried with all of the memory foam, that I was going to sink too far down, and I do not at all. My husband is just as pleased as I am. We have been using the mattress well over a month now and couldn't be happier and are getting such a goodnight's sleep. The price difference compared to a Tempurpedic is sooooo much easier on your pocketbook too. We have been raving about it to our friends and family so much that my parents are planning on purchasing one soon. We are also wanting to get 2 more mattresses for our kids' rooms we are that pleased and lord knows they need a goodnight's sleep every night or else!
Visit www.christeli.com and choose your favorite. Another added bonus is free delivery and no tax! Please message me with any questions at all and have a great week! Don't forget to follow me on Instagram if you don't already!
*Thank you to Christeli for sponsoring this post, however all opinions are truly my own.