Hello! How is everyone! I have missed not posting to my blog these past few weeks. The holidays were so good, but crazy is an understatement. I think we had 5 get togethers that Friday-Monday over Christmas weekend. It was so nice to unplug and I enjoy spending time with my family so much. I first want to thank everyone for all of the sweet comments on my Christmas Home Tour. That was my first tour and I am so glad everyone enjoyed it. I am already thinking about next year and if I want to add any new trees to the mix. That got me thinking I would love to share some of my favorite Christmas gifts I received this holiday season. Some are practical and some not so much. But, I have had a few weeks to enjoy them and can honestly say I love all five! Let's check out my faves…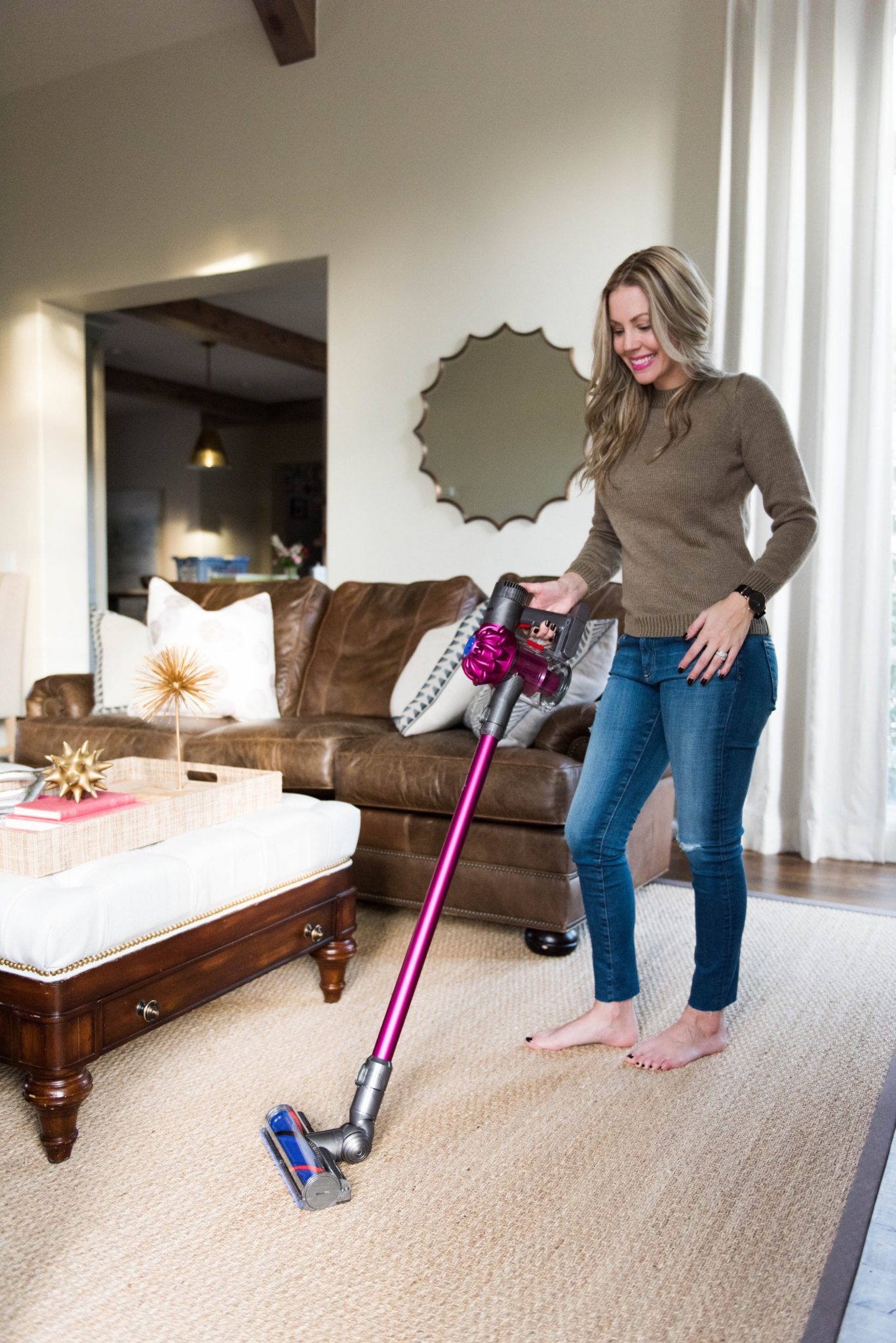 1. Dyson Cordless V-6 Motorhead
This vacuum is amazing. I have had a regular Dyson multi-surface vacuum forever and in my experience, the suction is like no other vacuum I have used. But I love having a cordless vacuum around for quick clean ups on my wood floors, especially every time my kids eat at our island. The floors can be perfectly clean and then they eat a tiny snack, and they are destroyed again! So when I borrowed my sister in-law's cordless Dyson when we visited recently, I was hooked! I know it sounds weird, but I get some sort of satisfaction from sucking up all of those crumbs! Haha! Most practical item I received and probably the most used. Also converts to a dust buster/handheld type as well. Works just as well on carpet and tile and I love it on my stairs because it is so lightweight.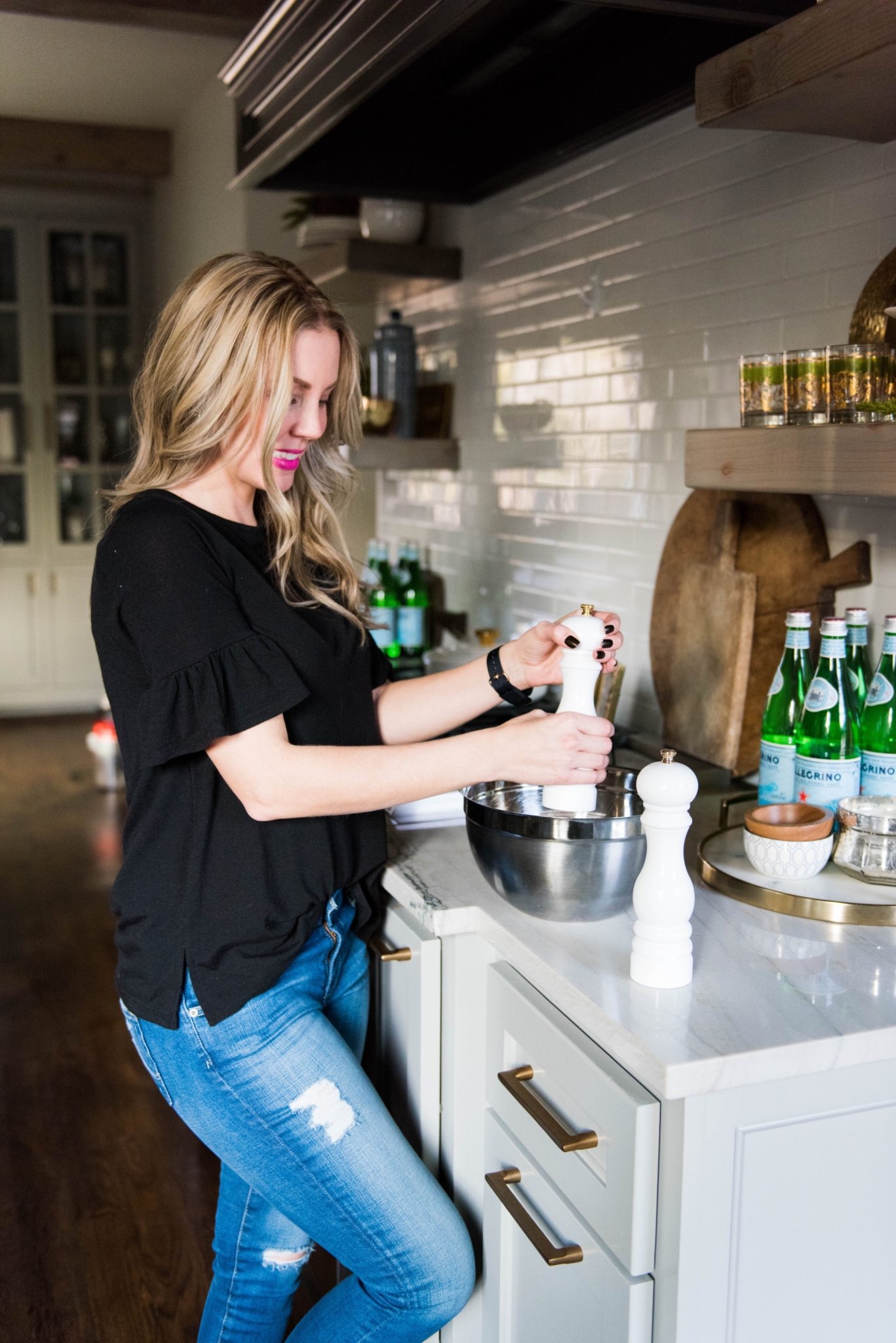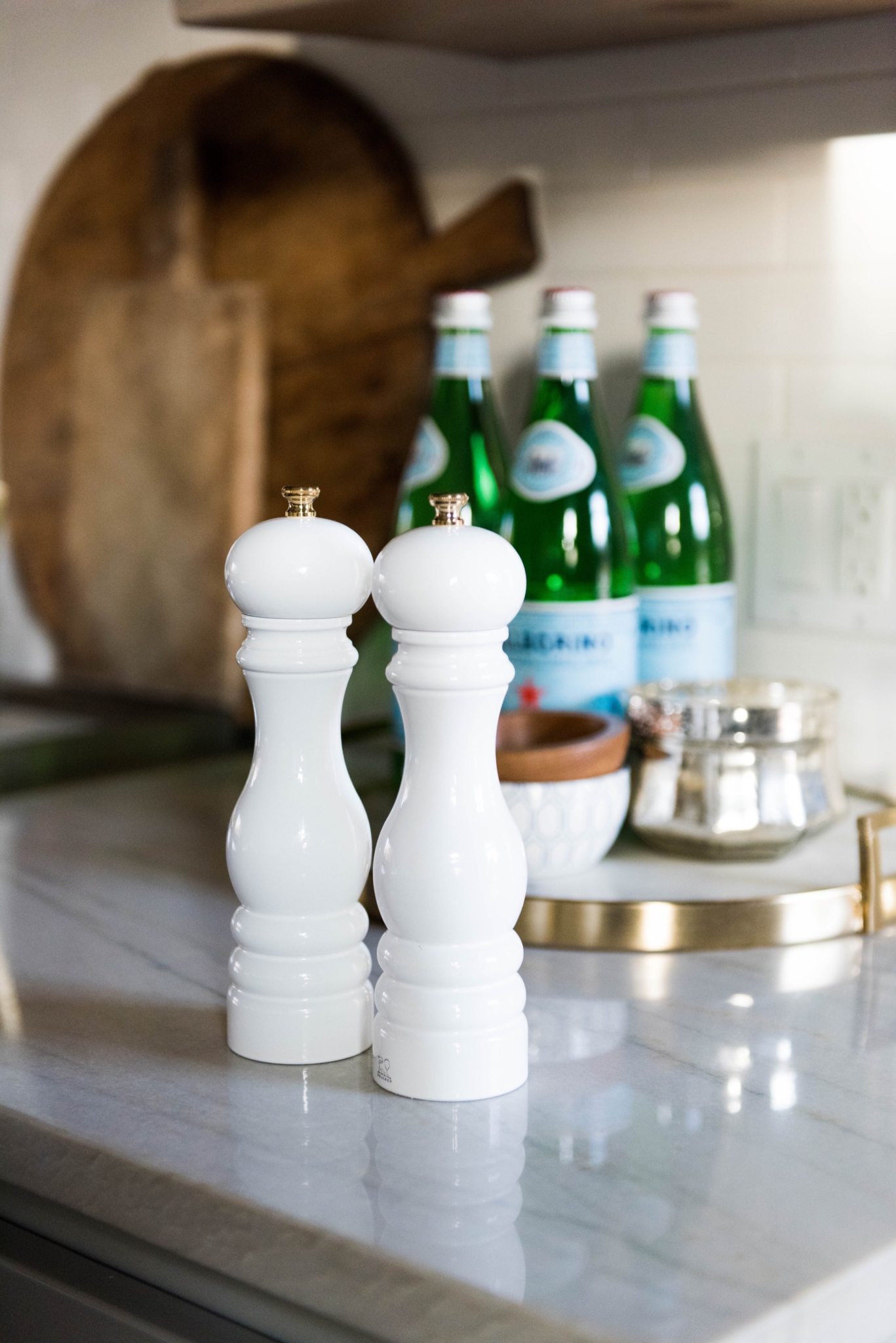 2. White Lacquer Salt and Pepper Shakers
I saw these while black friday shopping and knew I had to add these to my wish list because of the gold knobs. I know they are a little pricey, but they add major elegance to my stove top area. Who doesn't like a little extra elegance when they are cooking?! The white lacquer has the perfect amount of sheen. And you know I love that they match perfectly with my fave white and gold dutch oven. The salt is a grinder as well. My husband used them for the first time after the holidays and said…"Whoa, these are nice!"  I think the gold knobs are almost all sold out unfortunately, but they do have the gorgeous white lacquer with silver knobs in several different sizes.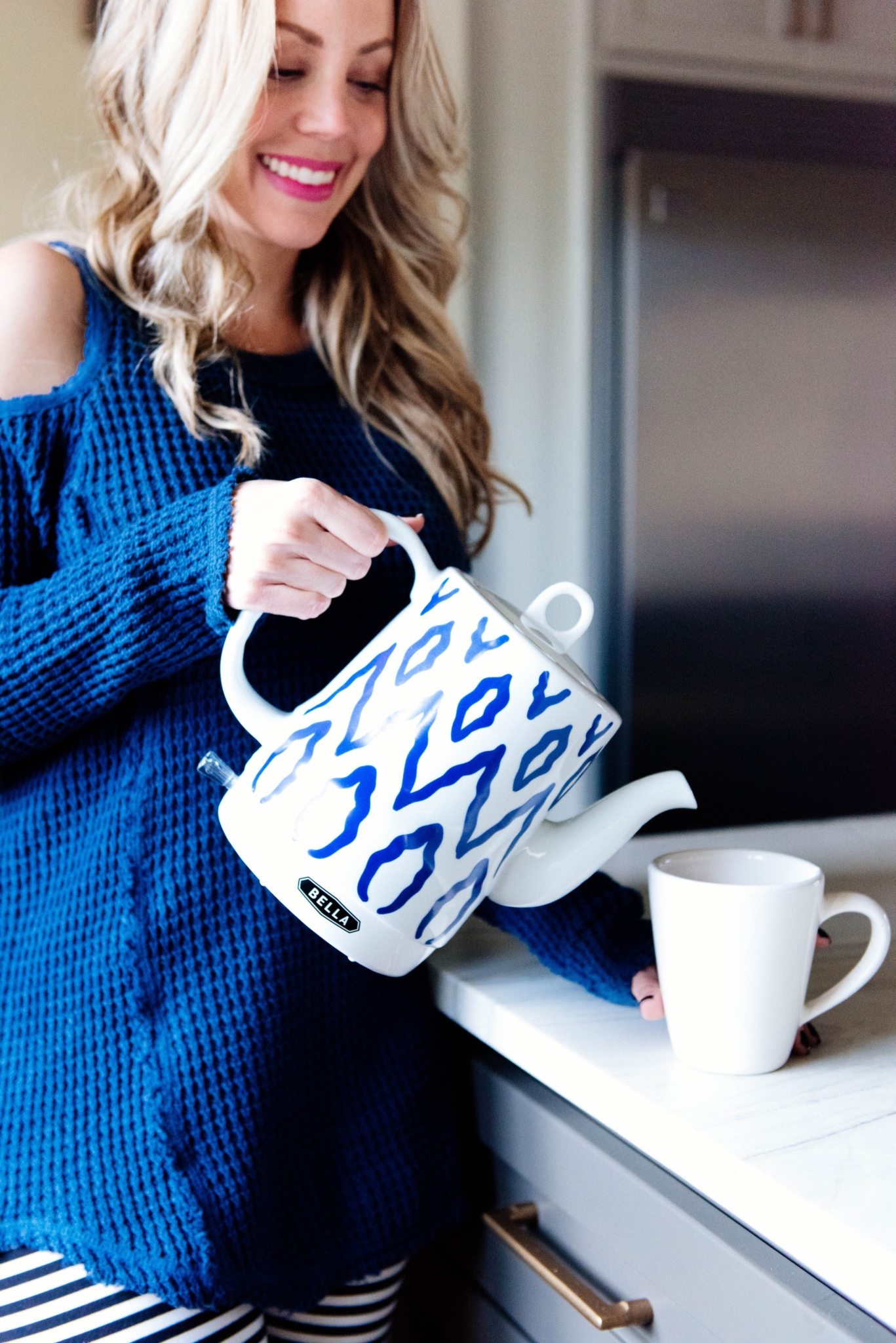 3. Bella Ceramic Kettle
I have posted on my Instastory recently about my obsession with drinking hot water and Young Living lemon oil. Not just to detox my body, but because I love the taste and I know it is healthy for me. And my husband likes to drink hot green tea as well. So, we were just using our Keurig and getting hot water from it. And that works fine, but it doesn't get super hot like I like it and when you are steeping a tea bag, the proper way is to have boiling water. So my hubby surprised me with this super handy and pretty ceramic kettle that boils water in 2 minutes. It plugs in and is simple to use. I love the pattern (I think they have 5 or so various colors/patterns) when it's out on my countertop. And the water gets so hot, so quick. I can't belive we have lived without this thing. My hubbie said it has almost 1,000 5 star reviews too so I think lots of people love it.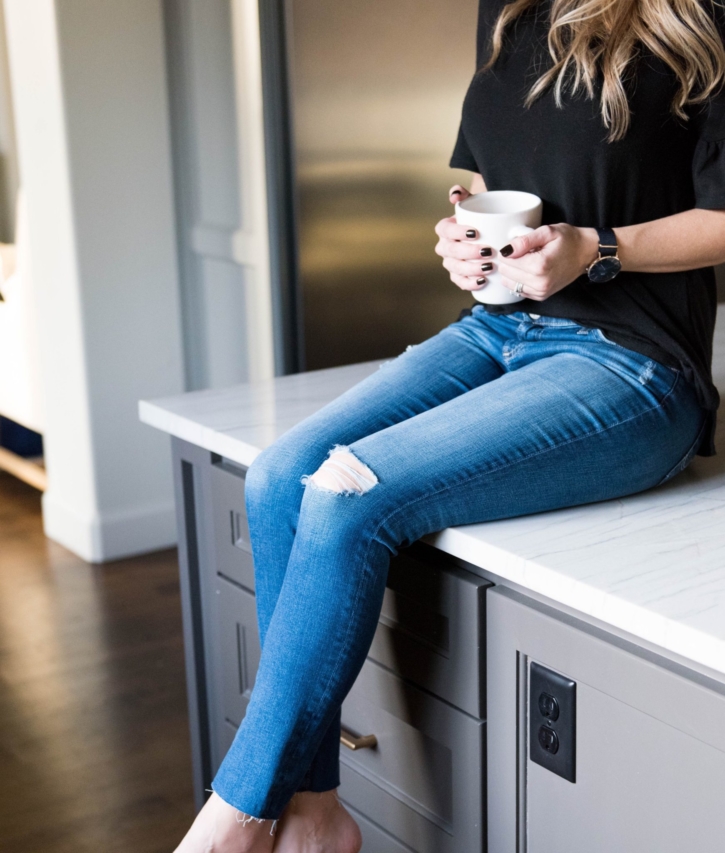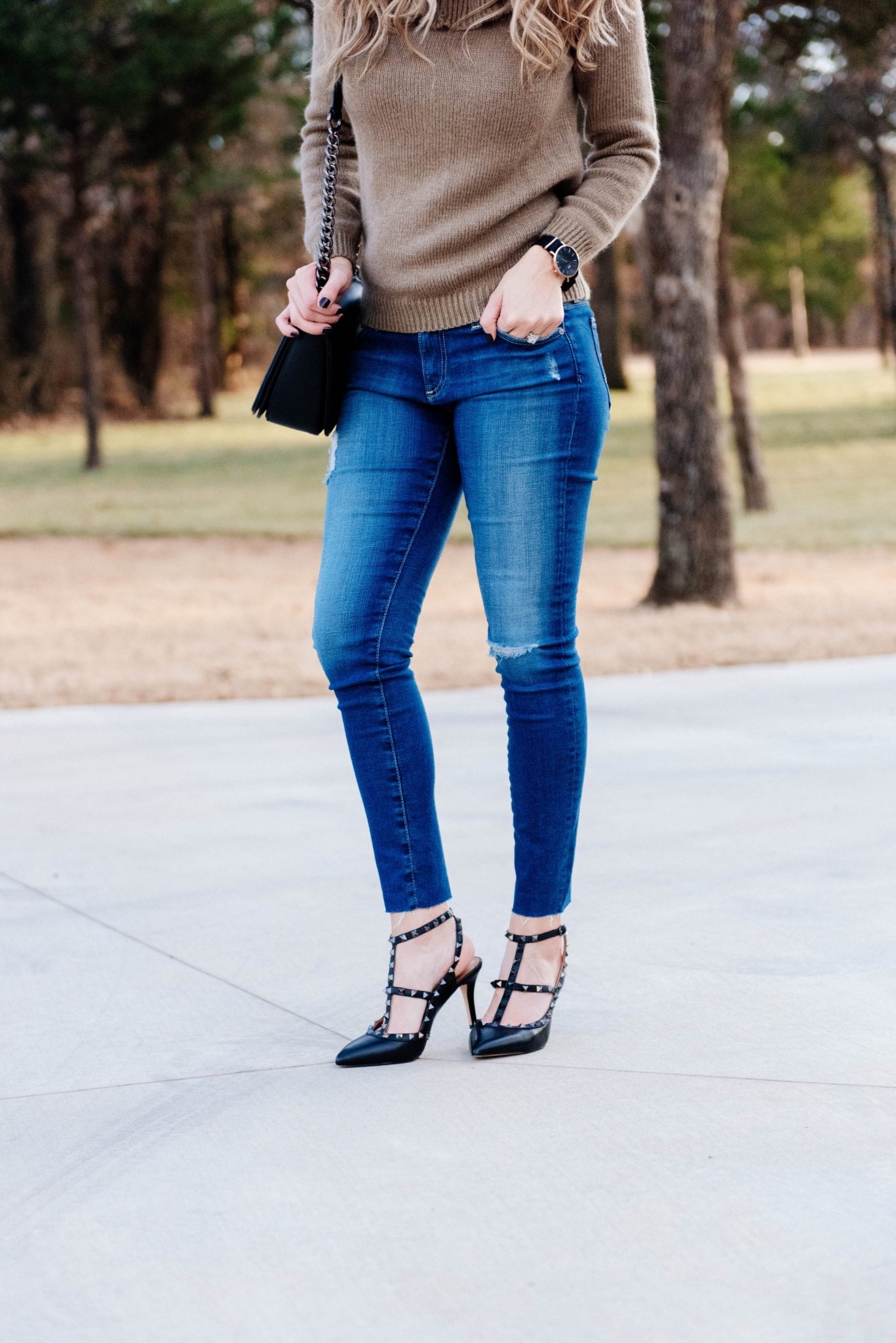 4. AG Super Skinny The Legging Ankle Jean
Now you know I love my Old Navy rock star denim and you can't beat the price, but if I am buying nicer denim, my top 3 brands that fit my body the best are Joes, AG and Paige. I have semi-muscular thighs and bootie from years of soccer, so some brands just don't fit me well because my waist is small but mama got some junk in her trunk! After reading so many amazing reviews from other bloggers, I had to try these infamous jeans. These AG jeans and have plenty of stretch and fit me well without any alterations. The wash is perfect and they have some slight distressing that you know I can't get enough of. They run true to size.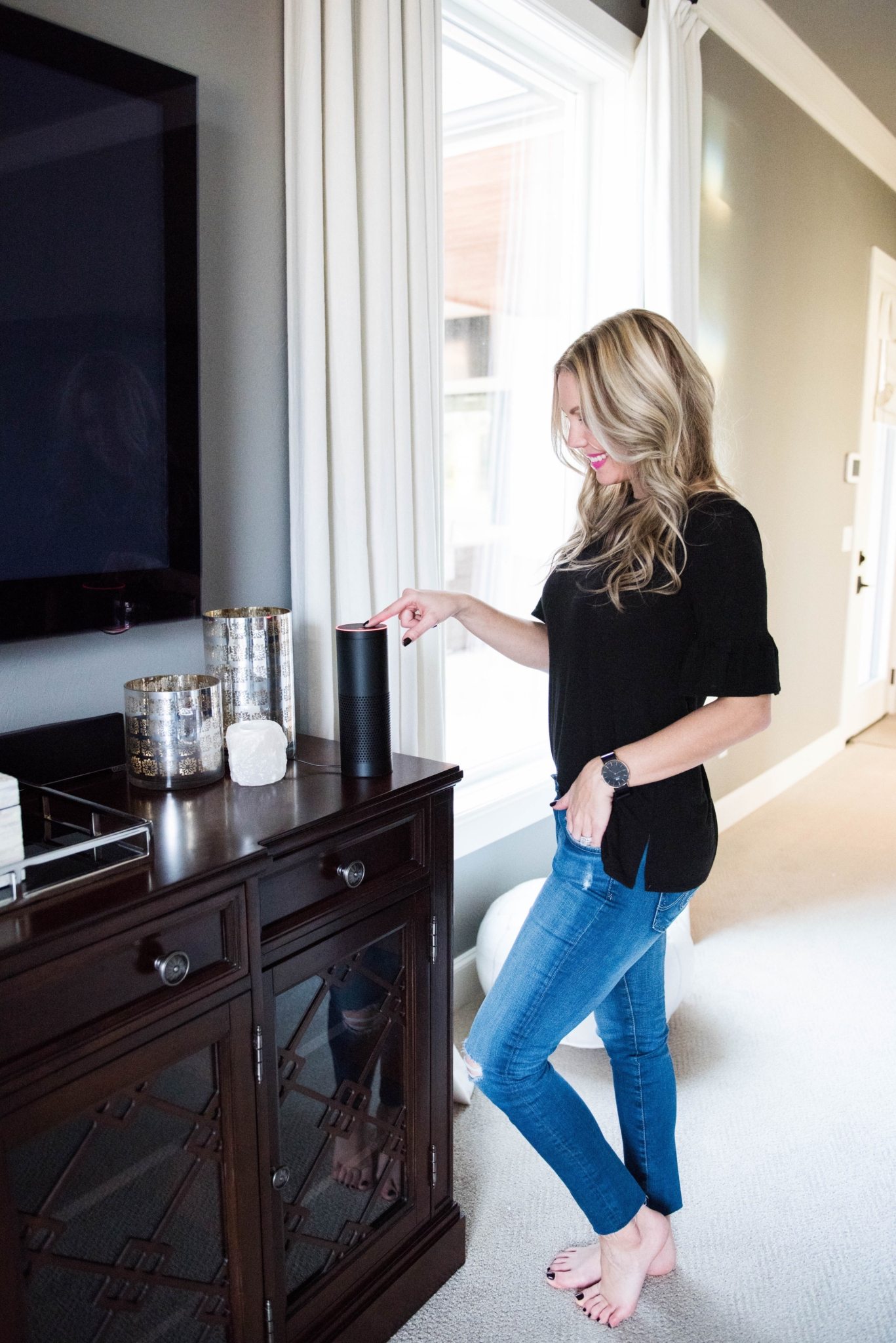 5. Amazon ECHO                                                                                                                                                                                                                                                                                                                         We received the Amazon ECHO not knowing if we would use it much, and much to our surprise, we have been enjoying it. We add things to our Amazon shopping list or have Alexa (the female robot voice that controls it) put on any song we want to hear at that moment. We ask her questions about the weather too. Our kids probably love it the best and wish it was theirs. They ask her to play their favorite songs and ask her all sorts of silly questions. It can read aloud audio books and add things to your calendar and control your thermostat just by telling her. The list goes on and on…definitely a cool gadget to have.
Thank you so much for stopping by! Please leave me a comment and let me know what your favorite Christmas gifts were! I would love to know…who knows maybe I'll add it to my wish list for next year. Have a great week and don't forget to subscribe to my blog so you never miss a post! Follow me on Instagram to keep up with me day to day.